Sam Khichi to join the firm from Becton Dickinson and Company
Sam Khichi will join CVS Health next month as executive vice president, chief policy officer and general counsel. In his new role, he will head up the company's legal, compliance and government affairs teams.

Effective February 13, Khichi will become a member of the company's executive leadership team and report to CVS Health president and CEO Karen Lynch.

Khichi is moving to CVS Health from medical technology company Becton Dickinson and Company (BD), where he has been general counsel and executive vice president for corporate development, public affairs and regulatory affairs since 2017.

He joined BD through the acquisition of CR Bard where he was senior vice president, general counsel and corporate secretary. Before working at CS Bard, he was senior vice president, chief administrative officer and general counsel for Catalent Pharma Solutions.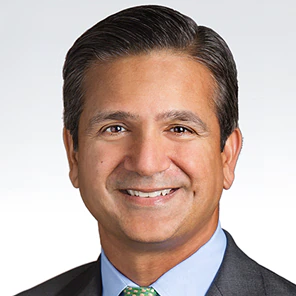 BD has named Michelle Quinn acting general counsel. She joined the company in 2019 and is senior vice president, deputy general counsel and chief ethics and compliance officer. Previously, she was vice president and general counsel of North America for Sandoz, a division of Novartis, and before that she was vice president and associate general counsel at Catalent Pharma Solutions.

Khichi will succeed Tom Moriarty, who intends to retire in April. 'Moriarty has played a critical role in many significant CVS Health moments, from the company's industry-leading role during the Covid-19 pandemic to helping lead transformative healthcare acquisitions,' the company says in announcing the changes.

Lynch says in a statement: 'Sam brings diversified experience to many key issues for CVS Health, including geopolitical matters, data privacy and compliance. He has an exceptional track record of managing complex healthcare business and legal strategies.'