This week's governance, compliance and risk-management stories from around the web
– Reuters reported that Zendesk investor Light Street Capital Management reaffirmed its decision to vote against the software company's $10.2 bn go-private deal with investment firms Hellman & Friedman and Permira. In a letter to Zendesk's board, Light Street also asked it to postpone a vote on the deal, which is due September 19. Zendesk did not immediately respond to a request for comment.


– In other activism news, Reuters reported that Daniel Loeb backed off from pushing Walt Disney Co to spin off ESPN, saying he has a 'better understanding' of the sports television network's potential for growth. The development came after Disney CEO Bob Chapek reaffirmed the value of ESPN to the media company.

Loeb, who runs Third Point, said in a tweet that he looks forward to seeing ESPN chair James Pitaro execute on the growth and innovation plans, 'generating considerable synergies as part of [Disney].' Loeb in August announced plans to push the company to make a number of changes, from spinning off ESPN to adding board members.

On Loeb's plan to push for adding new board members, Chapek defended the board, saying it had a broad 'range of skillsets' and that the average tenure on it was four years.


– General Electric set the first week of 2023 to complete the spin-off of its healthcare unit and named a new board for the planned independent company, according to Reuters. The new board members of the unit, which will be named GE Healthcare, include CEO Peter Arduini and executives from Honeywell International and Amazon Web Services. Including GE CEO Larry Culp as non-executive chair, the board will have 10 members.

'With this initial group of directors, we have a highly qualified and capable board that will enable GE Healthcare to hit the ground running,' Culp said.


– Peloton announced the resignations of two of the company's founders and another top executive, CNBC reported. Co-founder and former CEO John Foley resigned from his position as executive chair of the board. Fellow co-founder Hisao Kushi will leave his post as the company's chief legal officer on October 3, while Kevin Cornils, chief commercial officer, will leave on September 23. Karen Boone, former president of Restoration Hardware, will take Foley's place as chair of the board. Kushi will be replaced by Tammy Albarrán, Uber's chief deputy general counsel.

'There wouldn't be a Peloton without John Foley or Hisao Kushi,' CEO Barry McCarthy wrote to Peloton employees. 'Without John's unwavering commitment to his dream, there wouldn't be a passionate and devoted community of nearly 7 mn Peloton members. I want to thank John for paving the way.'


– The WSJ reported that the Office of the Comptroller of the Currency (OCC) has appointed Yue (Nina) Chen, a risk expert with experience at New York's financial regulator and at large banks, as its chief climate risk officer. She reports directly to acting comptroller of the currency Michael Hsu.

The OCC under Hsu has urged the financial services industry to manage the risks posed by climate change, and in December released draft guidance that included principles on how large banks should address climate-related risk in their governance, policies and strategies. Previously, Chen worked at the New York State Department of Financial Services as a climate risk expert, and in November was picked to head its newly created climate division.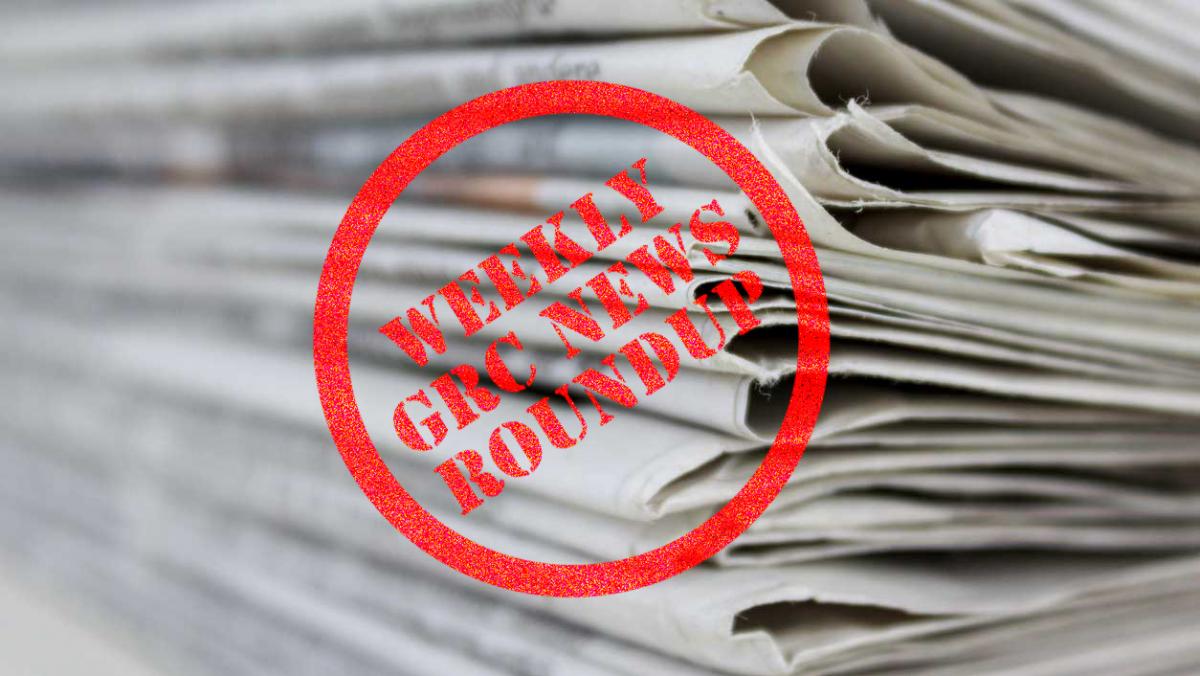 – According to Reuters, California Governor Gavin Newsom signed a bill into law requiring transparency of social media companies. The law, AB-587, will require these companies to publicly post their policies regarding hate speech, disinformation, harassment and extremism on their platforms, and report data on their enforcement of the policies. 'California will not stand by as social media is weaponized to spread hate and disinformation that threaten our communities and foundational values as a country,' Newsom said in a statement.


– According to The Guardian, Republican officials and corporate lobby groups are preparing a multi-pronged legal assault on the SEC's proposed new climate disclosure rules that would require public companies to report the climate-related impact and risks to their businesses. The agency has received more than 14,500 comment letters on the measure. Submissions from 24 Republican state attorneys general and some of the country's most powerful industry associations suggest that these groups are preparing a series of legal challenges after the regulation is finalized, which could happen as soon as next month.

'I would expect a litigation challenge to be brought immediately once the final rule is released,' said Jill Fisch, a business law professor at the University of Pennsylvania. 'They probably have their complaints already drafted, and they're ready to file.'

Some opponents claim that requiring companies to publish climate-related information infringes on their right to free speech. Others say the rule exceeds the SEC's legal authority. These objections have been met with profound skepticism from legal experts and former agency officials.

In a letter to the commission, a bipartisan group of former SEC officials, legal scholars, securities law experts and corporate lawyers note that 'the SEC has mandated environmental disclosure at least as far back as the Nixon administration.' Although not all of the authors support the substance of the proposal, they agree without exception 'that there is no legal basis to doubt the commission's authority to mandate public company disclosures related to climate.'


– Similarly, Reuters reported that SEC chair Gary Gensler defended his agency's position on the climate risk disclosure proposal before the US Senate Banking Committee. Gensler appeared before the panel for its regular oversight duties, but the hearing comes at a time of Republican criticism of his agenda, particularly the climate proposal. Senator Sherrod Brown, D-Ohio, applauded Gensler's ambitious agenda. 'If Wall Street and its allies are complaining, it probably means you're doing your job,' he said.

'The cost of compliance will be more material to the investor than the information itself,' said ranking member Senator Pat Toomey, R-Pennsylvania, in his opening remarks. He also warned that the SEC should be 'nervous' about legal challenges in light of a recent US Supreme Court decision to curb the Environmental Protection Agency's power.

Gensler, in his testimony, said the rule would provide needed clarity and consistency to an issue important to investors and already being disclosed by some companies under disparate frameworks. He added that the agency was considering all feedback.


– Patagonia founder Yvon Chouinard, his spouse and two adult children are giving away their ownership of the company he founded, dedicating all profits from the company to projects and organizations that will protect wild land and biodiversity and fight the climate crisis, according to CNBC.

In a letter about the decision, published on the Patagonia website on Wednesday, Choiunard wrote of 'reimagining capitalism' and said: 'We needed to find a way to put more money into fighting the crisis while keeping the company's values intact. One option was to sell Patagonia and donate all the money. But we couldn't be sure a new owner would maintain our values or keep our team of people around the world employed.

'Another path was to take the company public. What a disaster that would have been. Even public companies with good intentions are under too much pressure to create short-term gain at the expense of long-term vitality and responsibility.'

The privately held company's stock will now be owned by a climate-focused trust and group of nonprofit organizations.


– Reuters reported that Shell picked Wael Sawan, head of its gas and renewables business, to replace Ben van Beurden as CEO. Sawan's appointment comes at a pivotal time for the oil company, which is aiming to reduce emissions to net-zero by 2050 and move away from fossil fuels. Van Beurden is stepping down at the end of the year after nearly a decade at the helm and 40 years at Shell.


– According to the WSJ, the US Department of Justice (DoJ), in a tougher stance against white-collar crime, will press companies to claw back compensation from executives involved in bribery and fraud and limit the use of deferred prosecution agreements that allow companies to avoid criminal charges. The new policies – part of a list of changes to how the department prosecutes companies that run afoul of the law – were outlined in a memo issued by deputy attorney general Lisa Monaco. 'What you're seeing here is an approach that is focused on both individual accountability and corporate responsibility,' she said.

Although members of both parties have expressed support for policies giving priority to the prosecution of individual executives, Democrats and Republicans have differed on other questions surrounding the DoJ's approach to corporate crime.

Monaco's memo builds on a policy issued by a predecessor, Sally Yates, which required companies to hand over evidence of wrongdoing by executives to receive co-operation credit from prosecutors. Monaco's latest guidance states that companies may be penalized if they don't turn over such evidence quickly enough.