This week's governance, compliance and risk-management stories from around the web
– Federal prosecutors in Washington were looking into short-seller activity around the recent volatility in US bank shares sparked by the failure of three regional lenders since March, a source familiar with the matter told CNBC. Short-sellers ­– traders that profit by betting shares will fall – have come under scrutiny over the past week as government efforts to steady the sector have faltered and investor fears over the health of regional lenders have deepened. Their activity around the banking crisis is an 'area of interest' for the Justice Department, which is looking for potential securities market manipulation, the person said. Other regulators are also assessing potential market manipulation by short-sellers, Reuters reported last week, but the scrutiny by criminal prosecutors, which has not been previously reported, raises the stakes for potential wrongdoers.
– The Guardian reported that billionaire investor Warren Buffett said executives who led the US banking system into crisis should face 'punishment', as the American economy grapples with the worst series of bank failures since the 2008 financial crash. The owner of the investment firm Berkshire Hathaway said US bank directors 'should suffer' when they run into trouble, adding that he was wary of most banking stocks because of 'the messed-up incentives'.
The comments made by Buffett, known to investors as the Oracle of Omaha, come a week after the collapse of First Republic Bank, the biggest US bank to fail since the 2008 financial crisis. Speaking at Berkshire's annual shareholder meeting, Buffett criticized how politicians, regulators and the press had handled the recent failures of Silicon Valley Bank, Signature Bank and First Republic, saying their 'very poor' messaging has unnecessarily frightened depositors.
– Big Tech dealmakers should be worried, warned Politico, which said regulators are coming for megamergers – and the UK's veto of Microsoft's blockbuster takeover is just the start.
'Everyone understands that a big tech deal is going to get significant scrutiny,' said Daniel Francis, a New York University law professor and former senior Federal Trade Commission official. 'And enforcers are more concerned right now about not bringing a case they should have brought than bringing a difficult case and losing.'
In multiple interviews with Politico earlier in May, competition officials and policymakers painted a picture of antitrust regulators eager to flex their muscles when reviewing multibillion dollar acquisitions. Any perceived uncertainty, they added, was just a smoke-and-mirror show by companies accustomed to running roughshod over antitrust agencies worldwide. For competition officials across the US and Europe, many of whom were burned by failing to sufficiently scrutinize previous game-changing tech deals like Facebook's $1 bn acquisition of Instagram more than a decade ago, the corporate world simply fails to accept a new reality that tougher enforcement is here, and it's here to stay.
– The Financial Times (paywall) reported that influential proxy adviser ISS performed a rare U-turn and recommended JPMorgan Chase shareholders support the bank's pay plan for top executives, including Jamie Dimon. ISS spearheaded resistance to the bank's pay policies in 2022 and last week advised investors to oppose them again during a say-on-pay vote at the lender's annual meeting on Tuesday. But the adviser told clients this week it had decided to switch its recommendation after using erroneous data when benchmarking the bank's pay against peers. The change was first reported by Bloomberg.
In a letter to ISS last week, JPMorgan argued ISS had incorrectly analyzed pay data from private equity firm Blackstone, which triggered the negative recommendation for JPMorgan. In its updated pay recommendation, ISS said there was now a reasonable alignment between JPMorgan's pay and the bank's performance, but added it still had concerns over how bonuses were calculated and disclosed.
– A Supreme Court review of a decades-old regulatory precedent is threatening to complicate the Biden administration's push to enact tough new rules on climate, gun ownership and financial markets, according to The Wall Street Journal (paywall). The high court last week said it would reconsider Chevron vs Natural Resources Defense Council, a 1984 Supreme Court opinion that gives regulators legal cover to interpret ambiguous – and sometimes outdated – statutes. The court's Conservative majority appears poised to overturn or narrow Chevron, a move that would weaken the Biden administration's ability to defend its regulatory agenda, including a rule requiring public companies to disclose information about carbon emissions and climate risks.
'It has been one of the most cited cases of all time,' said Cary Coglianese, an administrative law professor at the University of Pennsylvania. 'When new technologies develop that are not directly addressed by pre-existing statutes, the Chevron doctrine has been really important for signaling to the courts to let regulatory agencies adapt.'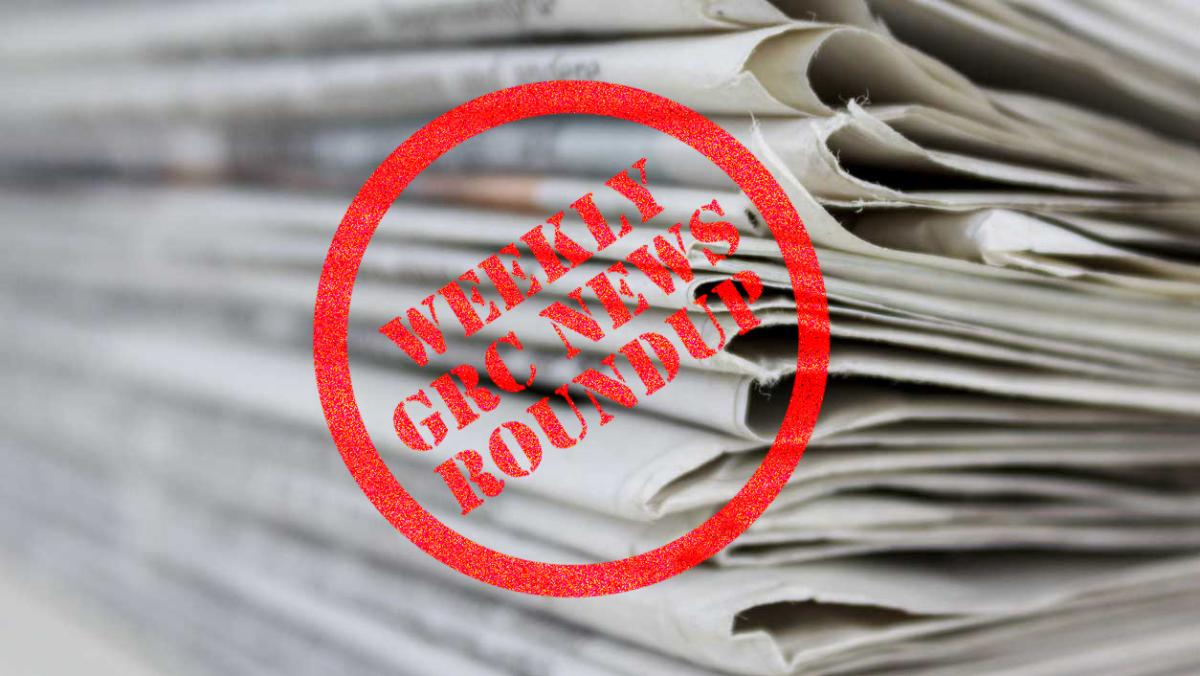 – Icahn Enterprises, Carl Icahn's conglomerate, saw its stock drop again Wednesday after a disclosure showed federal investigators are seeking information regarding its corporate governance, CNBC reported. The shares fell 15.1 percent on Wednesday, following a near 25 percent loss last week. A regulatory filing revealed the US attorney's office for the Southern District of New York contacted Icahn Enterprises last Wednesday seeking information about corporate governance, capitalization, securities offerings, dividends, valuation, marketing materials, due diligence and other materials.
Investigators sought information a day after notable short-seller Hindenburg Research took a short position against Icahn's company. Hindenburg alleged 'inflated' asset valuations last Tuesday, among other reasons, for what it says is an unusually high net-asset-value premium in shares of the publicly traded holding company.
– The FT queried whether it pays for British executives to move to the US. When Gavin Patterson moved to become a top executive at San Francisco-based tech company Salesforce in 2019 after a sometimes bruising few years running BT, there was one clear perk. 'On a personal level, you get to earn more money in the US,' he said. 'And there is no public outcry if you are successful.'
Patterson took the decision now facing many UK executives: whether to move jobs, or sometimes businesses, to the US given the potential for higher valuations and personal rewards. Having returned to London after stepping down in January to pursue a non-executive career, Patterson is also clear the grass is not always greener for British executives abroad. 'Governance in the US has positives and negatives,' he said, reflecting on the threat of class action lawsuits and the more commonplace merging of chair and chief executive roles.
The debate over whether the UK is losing its top talent – and falling further behind New York as the home of the world's top companies – has flared up in recent months.
– Technology has been a significant driver of M&A activity between Canada and the US in 2023, Reuters (paywall) reported. With advancements in artificial intelligence, fintech and digital transformation, companies on both sides of the border have sought strategic partnerships to enhance their technological capabilities and expand their market reach. Major Canadian tech companies have made noteworthy acquisitions of US-based firms, aiming to tap into the vibrant US tech ecosystem while leveraging their expertise. Moreover, US tech giants have been keen on acquiring Canadian start-ups and established companies to access Canada's exceptional talent pool and innovative ideas. The collaborations have facilitated cross-border knowledge transfer, accelerated product development and paved the way for mutual growth in the tech industry.
– The UK will water down its timetable for replacing or removing thousands of EU laws post-Brexit, scrapping a self-imposed December 2023 deadline, Politico reported. The government climbdown, announced Wednesday, comes amid pushback on the Retained EU Law Bill from Conservative Party MPs and members of the House of Lords. Lawmakers have called for the timetable to be slowed and for parliament to have more scrutiny over the major regulatory overhaul. The approach also drew flak from British businesses, which warned it created serious regulatory uncertainty.
The bill, championed by former business secretary and arch-Brexiteer Jacob Rees-Mogg, originally contained a 'sunset clause' that would have automatically deleted every EU law that hadn't already been reviewed by the government. But Business and Trade Secretary Kemi Badenoch has now amended the bill so that only several hundred laws, which will be publicly announced by the government ahead of time, will be subject to the 2023 sunset clause.
– 'Does the state want us to invest more, employ more and pay more taxes or not?' Disney CEO Bob Iger asked rhetorically, regarding the ongoing attacks on the firm by Florida Governor – and would-be 2024 White House candidate  – Ron DeSantis, according to Deadline. 'There's ... a false narrative that we've been fighting to protect tax breaks as part of this. But in fact we're the largest taxpayer in Central Florida paying more than $1.1 bn in state and local taxes last year alone. This is about one thing and one thing only: retaliating against us for taking a position about pending legislation.'
This was Iger's reference to Disney's initially fumbling response to Florida's discriminating 'Don't Say Gay' law. 'And we believe that in taking that position, we're merely exercising our right to free speech,' he added.