This week's governance, compliance and risk-management stories from around the web
– CNBC reported that American Airlines pilots voted to allow their union to call a strike while the company said talks for a new contract are getting close to a conclusion. Pilot strikes are rare and would require permission from the federal National Mediation Board. The vote doesn't mean a decision to call a strike would happen immediately. More than 96 percent of American's pilots participated in the vote and 99 percent of them voted to allow the union to call a strike, the Allied Pilots Association said Monday.

American Airlines CEO Robert Isom had said the airline was ready to raise pay to match that at Delta Air Lines. 'Today marks a proud milestone in our pilot group's unity and resolve and an important step on our path to securing the contract we have earned and deserve – one that prevents management from operating at a discount to our competitors and includes our 'must have' quality-of-life priorities,' Allied Pilots Association president Captain Ed Sicher wrote to pilots.

A spokesperson for American Airlines said the company believes a deal is 'within reach' and that a 'handful' of issues are left to complete. 'The finish line is in sight,' she said in a statement. 'We understand that a strike authorization vote is one of the important ways pilots express their desire to get a deal done and we respect the message of voting results.'


– The Wall Street Journal (paywall) reported that regulators seized First Republic Bank and reached a deal to sell most of its operations to JPMorgan Chase. JPMorgan said it will take on all of First Republic's $92 bn in deposits, both insured and uninsured. It is also buying most of the bank's assets, including about $173 bn in loans and $30 bn in securities.

As part of the agreement, the Federal Deposit Insurance Corp will share losses with JPMorgan on First Republic's loans. First Republic, the second-largest bank to fail in US history, lost $100 bn in deposits in a March run following the collapse of Silicon Valley Bank.


– CNBC reported that the board of supervisors picked by Florida Governor Ron DeSantis to oversee Walt Disney World's operations voted to sue The Walt Disney Company in response to the company's recent federal lawsuit alleging a campaign of political retaliation by the governor. The panel, which challenged the company's self-governing status when it replaced a Disney-backed board weeks earlier, unanimously voted to authorize a lawsuit in state court. 'This district will seek justice in state court here in central Florida where both it and Disney reside and do business,' board chair Martin Garcia said. 'Yes, we'll see justice in our own backyard.'

Disney sued DeSantis and the oversight panel the week before. The company in effect asked to restore its control over the special tax district that has allowed it to self-govern its Orlando-area parks' operations since the 1960s. A Disney spokesperson declined to comment on the board's vote.


– Dr Geoffrey Hinton, who is often called the godfather of artificial intelligence (AI), quit Google, citing concerns over the flood of misinformation, the possibility for AI to upend the job market and the 'existential risk' posed by the creation of a true digital intelligence, according to The Guardian. Hinton said he quit in order to speak freely about the dangers of AI. He told The New York Times that until last year he believed Google had been a 'proper steward' of the technology, but that changed once Microsoft started incorporating a chatbot into its Bing search engine and the company began becoming concerned about the threat to its search business.

Jeff Dean, Google's chief scientist, said in a statement that the company appreciated Hinton's contributions over the past decade: 'As one of the first companies to publish AI principles, we remain committed to a responsible approach to AI. We're continually learning to understand emerging risks while also innovating boldly.'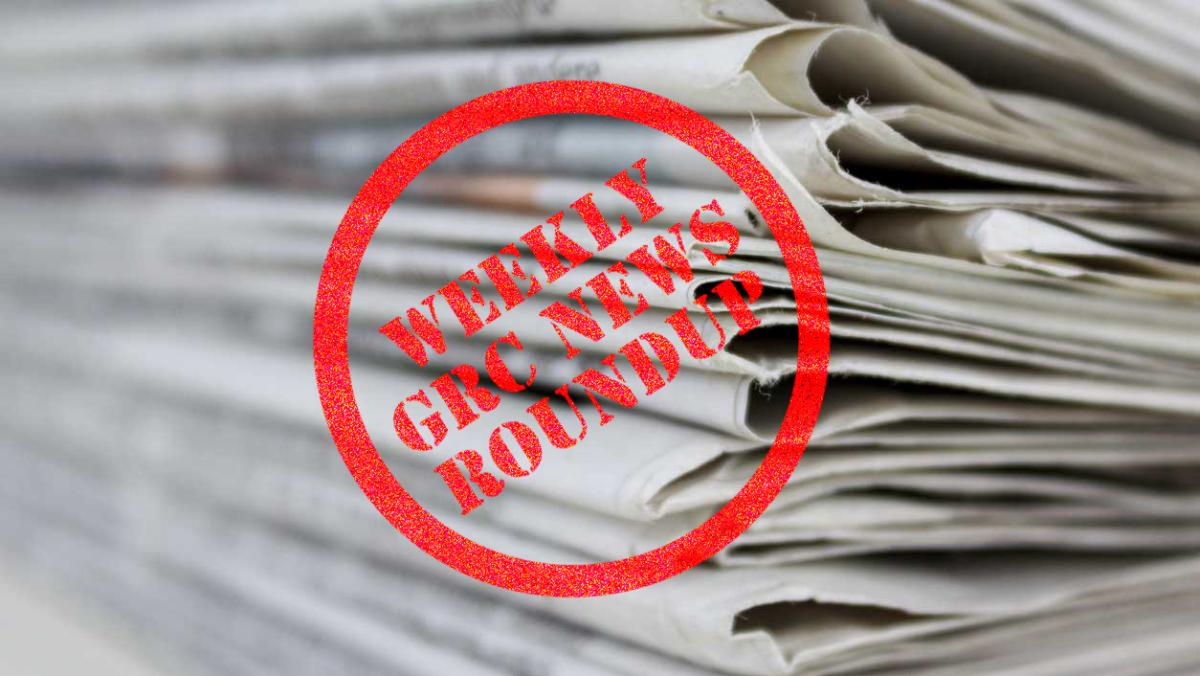 – The Guardian reported that Barclays' AGM was disrupted by climate activists deploying Shakespeare-inspired quotes and reworked lyrics of a Spice Girls hit to condemn the bank's role as one of Europe's largest funders of fossil fuels. Dozens of activists from groups such as Fossil Free London and Extinction Rebellion UK began their action less than five minutes into the meeting where its chair, Nigel Higgins, was addressing shareholders. Higgins tried to urge calm, saying: 'We are obviously very happy to hear opinions on what we do but it may be helpful to wait until the Q&A and have a two-way discussion.'

But after no reprieve came he urged security to remove the remaining protesters. The challenge from climate activists did not end once the board opened the floor for questions, with most of the meeting dominated by questions over Barclays' climate and fossil fuel policies. Higgins said the bank had 'significantly enhanced' its climate disclosures and had listened to shareholder feedback after almost 20 percent voted last year against a climate strategy that campaigners said was too weak and contained a number of loopholes. But he said Barclays would not abandon the fossil fuel sector entirely.


– CNBC reported that the Federal Trade Commission (FTC) is on the alert for the ways in which AI could be used to violate antitrust and consumer protection laws it's charged with enforcing, chair Lina Khan wrote in a New York Times op-ed. 'Although these tools are novel, they are not exempt from existing rules and the FTC will vigorously enforce the laws we are charged with administering, even in this new market,' Khan wrote, echoing a theme the agency shared in a joint statement with other enforcers recently. Khan outlined several ways AI might be used to harm consumers or the market that she believes federal enforcers should be looking for. She also compared the current inflection point around AI with the earlier mid-2000s era in technology.


– The WSJ reported that the United Food and Commercial Workers International Union (UFCW International) said it opposes the planned merger between Kroger and Albertsons. UFCW International is concerned about what its president, Marc Perrone, said was a lack of information provided by the companies about the merger, including on potential store divestitures. The union is also worried about the viability of stores that could be sold and whether buyers might be saddled with heavy debt loads, he said.

Kroger said the company is working with regulators on a plan for store divestitures to ensure that any such locations are sold to qualified operators with appropriate management experience and financial stability. The company said it wouldn't close any stores, distribution centers or manufacturing facilities as part of the deal or lay off front-line workers from stores that might need to be divested for regulatory approval.

It also said it would continue to discuss with the UFCW the merger's benefits and the divestiture plan. Albertsons said it has a history of creating jobs and working with the union, and that the merger will create a more competitive alternative to large, non-union retailers.


– The Guardian reported that the FTC is taking a look at greenwashing by big companies with an update to its Green Guides, which would give the agency stronger legal cases against polluters by clarifying when companies' deceptive marketing around sustainability and environmental responsibility violates federal law. The move comes after years of formal complaints filed with the FTC about claims made by fossil-fuel companies, big agriculture, major food producers and other polluting industries.

Environmental groups, clean energy businesses and others have long raised concerns about claims made around carbon neutrality, carbon offsets, plastic's recyclability, organic labeling and vague terms that imply environmental responsibility but have no definition. These issues show industry is waging an 'organized disinformation campaign,' said John Kostyack, an adviser for the Sierra Club's Fossil-Free Finance campaign.


– The SEC voted 3-2 to adopt a rule requiring more disclosure from public companies about share repurchases starting in the fourth quarter, according to the WSJ. Democrats have long criticized share repurchases, saying they distort the tax system and encourage companies to distribute profits to investors and executives rather than investing in workers, technology or production. Buybacks by S&P 500 companies reached a record $923 bn in 2022.

Under the SEC's new rule, most companies will have to provide daily tallies on their buybacks during the previous quarter, rather than the monthly aggregates required at present. The rule requires companies to check a box if their officers and directors bought or sold shares within four business days of announcing a buyback program. Companies must also explain rationales for buybacks and disclose any policies they have to limit insider transactions during a repurchase program.

The US Chamber of Commerce said it is considering litigation to block it from going into effect. SEC chair Gary Gensler said he's confident the approved rule 'is grounded in the authorities that we have and have used over the decades.'


– According to The Guardian, the White House announced measures to address the risks of an unchecked race to develop more powerful AI as President Joe Biden and Vice President Kamala Harris met CEOs at the forefront of the industry's rapid advances.

In a statement released before the meeting with the leaders of Google, Microsoft and OpenAI, the company behind ChatGPT, the US government said companies developing the technology had a 'fundamental responsibility to make sure their products are safe before they are deployed or made public'. Concerns are growing that AI's use by companies could threaten jobs, increase the risk of fraud and infringe data privacy.


– The WSJ reported that Canada's House of Commons approved legislation that will require large companies to report on parts of their supply chains where forced labor might be occurring. The legislation will also require companies to report their due diligence procedures connected to forced labor. Senator Julie Miville-Dechêne, who sponsored the legislation in Canada's Senate, said she hoped the new law would serve as the 'gold standard' in supply-chain transparency legislation. The law doesn't add new bans but it requires companies to publicly disclose their efforts.