This week's governance, compliance and risk-management stories from around the
– The Wall Street Journal (paywall) noted that the US Department of Justice is looking to counter data showing a decline in corporate crime cases by doubling down on the strategy of having companies police their own employees and submit any evidence of wrongdoing to prosecutors. The efforts to get companies to disclose possible criminal violations is part of a set of policy changes announced by Deputy Attorney General Lisa Monaco last month, which included topics such as compensation clawbacks and how prosecutors should treat companies with a history of wrongdoing.

A US Sentencing Commission report in August said guilty pleas by companies have trended downward in recent decades, at a total of 90 in 2021 from a high of 304 in 2000. 'We cannot ignore the data showing overall decline in corporate criminal prosecutions over the last decade,' Monaco said. 'We need to do more and move faster.'


– Disney's Kareem Daniel is the fourth new director to join McDonald's board this year, CNBC reported. Daniel is the 15th member of the fast-food company's board, effective October 1. He at present leads Disney's media and entertainment distribution group, overseeing the growth of its streaming services, TV channels and theatrical film distribution.


– Reuters reported that Canadian pipeline operator Enbridge said Al Monaco will step down as its CEO and president, effective January 1 next year, with Greg Ebel succeeding him. 'On behalf of the board, I would like to thank Al for his invaluable and bold leadership over the last decade as CEO, and throughout his 27 years with Enbridge,' said Ebel, who has been board chair since 2017. Monaco will also step down as a board member at the start of 2023, Enbridge said, adding that a new chair will be named to take Ebel's place.


– The WSJ reported that regulators in the US and Europe, which are trying to tighten rules on ESG investment products, are facing a backlash from investors and companies. ESG funds exceeded $350 bn in net assets in 2021 in the US, but concerns over disclosures and lax standards are driving regulators to tighten the rules. Proposed regulations from the SEC would establish a common benchmark for how sustainable investment products are labeled, marketed and reported. That could lead to investors pulling cash from funds that don't appear to be taking the standards seriously.

'In the short term, these rules, if adopted, may result in a decrease in total assets invested in funds that purport to be sustainable,' Ceres CEO Mindy Lubber wrote in a letter to the SEC. 'We believe that, ultimately, they would bolster confidence in climate and other ESG investment products.'

BlackRock and other investors are urging the SEC to change parts of a rule that would require investment advisers and companies to disclose how ESG factors influence investing decisions. In Europe, some ESG data providers rejected calls for regulatory intervention intended to monitor the transparency and comparability of environmental ratings.


– A former Tesla senior executive and chief operating officer at ride-hailing company Lyft is joining General Motors's (GM) board of directors, Reuters reported. GM said Jonathan McNeill, co-founder and CEO of venture firm DVx Ventures, has joined its board. McNeill joined Tesla in 2015, where he was president for global sales, delivery and service. In 2017 he assumed responsibility for government relations before he left in 2018 to join Lyft.

McNeill's 'experience driving constructive disruption to grow businesses and his commitment to making a positive impact on society will be invaluable as we reimagine how our customers and communities move through the world,' said GM CEO Mary Barra in a statement. GM's board now has 13 directors, including six women.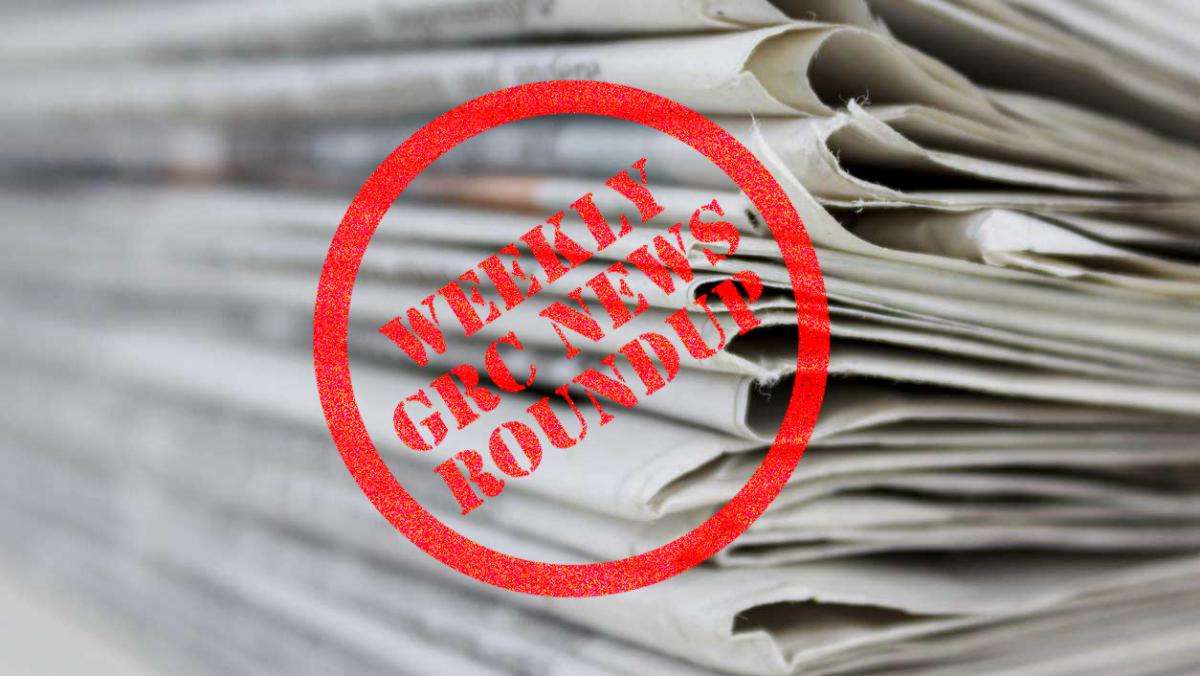 – According to Reuters, four US senators have asked Starbucks to disclose how much the company has spent on lawyers and consulting fees to counter increasing union membership at hundreds of its locations in the country. Senators Elizabeth Warren, Ed Markey and Richard Blumenthal, all Democrats, and independent Bernie Sanders, who caucuses with Democrats, sent their request in a letter to Starbucks CEO Howard Schultz and its board of directors. In a copy of the letter seen by Reuters, the lawmakers cite 'reports that Starbucks is engaging in illegal union-busting tactics' and ask the company to respond within a month.

'We appreciate every opportunity to share the facts and address inaccuracies about our company and our partners, and we are confident in our stringent compliance with federal labor law,' Starbucks said in response to the letter.

Employees at roughly 245 out of Starbucks' nearly 9,000 company-owned US locations have voted to unionize in just over the past year. The senators also say in their letter that they want to see the guidance Starbucks gave to managers about how to deal with workers organizing unions and whether its spending to counter unions was included in its tax filings.


– Bloomberg (paywall) reported that, according to an analysis of corporate reports by the Carbon Tracker Initiative, companies in industries with the biggest carbon footprints aren't reporting how their emissions affect financial risk. The non-profit, which looked at 134 financial statements from last year in industries such as fossil fuels, mining, manufacturing and technology, found that almost all failed to consider the financial impact of climate change. Auditors are generally also ignoring the financial risks of emissions, according to the study.

'Our review is not of whether companies have set appropriate climate targets or even whether they are on track to achieve them, but instead whether companies have considered climate-related risks to items in the financial statements,' said Rob Schuwerk, the Carbon Tracker Initiative's US executive director and a co-author of the report. 'We did not find any companies that showed comprehensive evidence of consideration in the financial statements.'

The study also found that no company disclosed all the information recommended by Climate Action 100+.


– The US Department of the Treasury, which oversees labels for most alcoholic beverages, is considering requiring that makers of wine, beer and spirits disclose more information on what consumers are drinking, including labels that show ingredients and calories, the WSJ reported. The department's Alcohol and Tobacco Tax and Trade Bureau indicated in June that it was considering possible changes to alcohol labeling. Industry officials say they expect to see new proposals around disclosing allergens and ingredients either later this year or in early 2023. Consumer groups, which have been pushing for greater disclosure for years, are stepping up pressure on the government.