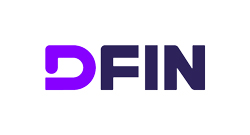 This useful report from DFIN provides an overview of recent legislative, regulatory and shareholder developments, and guidance on how these developments will impact you in the 2023 proxy season.
It includes these benefits, and many more:
an annotated model directors and officers questionnaire
compliance checklist of a summary of the proxy rules that are generally applicable to proxy statements for annual stockholder meetings
frequently asked questions about shareholder proposals and proxy access, including what a company must do if it seeks to exclude a proposal based on the failure of the proponent to meet an eligibility or procedural requirement
Download it below!

Please complete the form below with the information requested. Once you have filled in the form, you will receive or be taken to the report.
We need this information so that we can make the report available to you, and so that we and Donnelley Financial Solutions (DFIN) can keep you updated via email and telephone of our products and services.

Neither Corporate Secretary nor Donnelley Financial Solutions (DFIN) will share this information with any third parties, and will only process it in accordance with our respective privacy policies, available here: Corporate Secretary privacy policy and Donnelley Financial Solutions (DFIN) privacy policy.
You may choose to unsubscribe at any time by clicking on the "unsubscribe" link in any email communication from Corporate Secretary or Donnelley Financial Solutions (DFIN).
FAST TRACK DOWNLOADING REPORTS
Log in to your Corporate Secretary account to auto-complete the form below and save time!
Not got a Corporate Secretary account? Register free here to speed up downloading our reports >>