This week's governance, compliance and risk-management stories from around the web
– The Wall Street Journal (paywall) reported that Unilever said it would add Nelson Peltz to its board. Peltz said Unilever had 'significant potential' and that he wanted to work collaboratively with the company. Unilever chair Nils Andersen said the company had held 'extensive and constructive discussions' with Peltz and that he believed the investor's experience in the consumer goods sector would prove valuable. Peltz has previously sat on the boards of Procter & Gamble, Kraft Heinz Co and Mondelēz International.

Unilever said Peltz would be joining the board as a non-executive director and member of its compensation committee, with his appointments expected to be effective from July 20. A joint statement from Peltz and Unilever indicated that the company's work on sustainability will continue, with the investor saying he wanted to 'help drive Unilever's strategy, operations, sustainability and shareholder value for the benefit of all stakeholders.'


– According to Bloomberg (paywall), ISS said Spirit Airlines shareholders should reject a pending takeover deal with Frontier Group Holdings as a signal to the board that it should engage more with rival suitor JetBlue Airways. ISS said in a report that while both deals have inherent regulatory risks, the offer from JetBlue is superior from a financial standpoint. JetBlue has argued that its all-cash offer is better than Frontier's $2.9 bn stock-and-cash bid, despite concerns it might face opposition from US antitrust enforcers. Spirit's board has backed the Frontier bid and its shareholders will vote on the proposed combination on June 10.


– Senator Elizabeth Warren, D-Massachusetts, is planning a bill to crack down on the special purpose acquisition company (Spac) industry after a 'proliferation' of bad deals that have often resulted in huge losses for investors, Reuters reported. Warren's bill would increase the legal liability for a range of parties involved in such deals, enhance investor disclosures and lock up for a longer period early investors that bankroll the deals.

Although Warren's bill may struggle to gain traction this year with lawmakers focused on the mid-term elections, it's likely to increase pressure on the industry, which is already facing proposed new curbs from the SEC. If finalized, SEC rules proposed in March would largely close loopholes by offering Spac investors protections similar to those they would receive during an IPO. Warren's bill would build on the SEC's proposal by codifying its changes into law.


– The WSJ reported that the Frankfurt offices of Deutsche Bank and its asset-management subsidiary DWS Group were raided by authorities over allegations of greenwashing in its mutual funds. Around 50 agents of the city's public prosecutor's office, alongside German market regulator BaFin and the federal criminal police office were deployed, a spokesperson for the Frankfurt prosecutor's office said. The initial suspicion is of investment fraud, the spokesperson said. Regulators have been increasing scrutiny of ESG funds as investors pour cash into the category.

Deutsche Bank confirmed the searches. 'The measures of the public prosecutors are directed against unknown people in connection with greenwashing allegations against DWS,' a spokesperson for the bank said.

A DWS spokesperson said: 'We have continuously co-operated fully with all relevant regulators and authorities on this matter and will continue to do so.'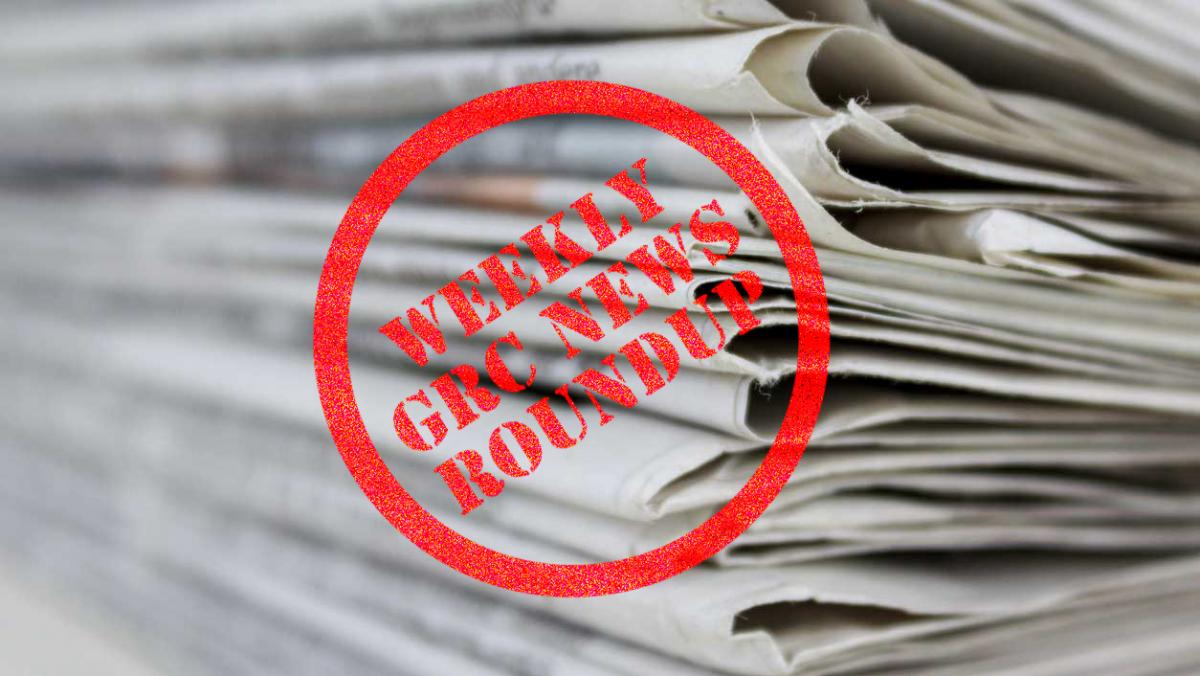 – The US Supreme Court temporarily blocked a Texas law that would bar social media companies from removing user posts based on their 'viewpoint,' while lower courts are at odds over whether it would violate First Amendment rights, The Guardian reported. In a 5-4 decision, the justices granted a request from two technology industry groups that have argued the Republican-backed measure would turn platforms into 'havens of the vilest expression imaginable.'

Tuesday's ruling reverses a decision made by a court of appeals, which industry groups including companies such as Facebook, Twitter and YouTube sued to block. They argued the law would be in violation of the right to editorial discretion on their platforms under the First Amendment to the US constitution. A wide range of civil rights organizations had also urged the Supreme Court to block the law from going into effect.


– CNN reported that Amazon criticized a looming antitrust bill in Congress that it argues unfairly targets the company and could harm its customers' experience. In a blog post, Amazon vice president of public policy Brian Huseman alleged that a bill led by Sen Amy Klobuchar, D-Minnesota, in the Senate and Rep David Cicilline, D-Rhode Island, in the House of Representatives excludes competitors by using a $550 bn market-cap threshold. Huseman said Amazon customers could face longer shipping times if the company is forced by the bill to let rival shipping providers fulfill orders under Amazon Prime.

The proposed legislation, known as the American Innovation and Choice Online Act, is intended to limit conflicts of interest that may be created when a tech platform owns more than one type of business.


– Reuters reported that the biggest shareholder in UK housebuilder Countryside Partnerships has urged the board to find a buyer for the company and to include Inclusive Capital (In-Cap), which has made two bids for the group, in the sales process. US-based activist fund Browning West urged the board to conduct a strategic review of the group, which it said would perform better privately owned or as part of a larger business after board actions led to a 'significant destruction of shareholder value.'

Countryside on Monday said it had rejected the 'undervalued' takeover offer from In-Cap.

'I urge the board to immediately undertake a thorough process to consider all strategic alternatives for the company,' Browning West founder Usman Nabi wrote in a letter.

A spokesperson for Countryside declined to comment and referred to the firm's Monday statement, in which it said In-Cap's offer failed to take into account its market leading position in mixed tenure home building, among other things.


– The SEC announced eight new members to fill all vacancies on its investor advisory committee, joining 15 current committee members. The panel advises the commission on regulatory priorities and various initiatives to help protect investors and promote the integrity of the US securities markets.

The newest members of the committee are:
James Andrus, interim managing investment director for board governance & sustainability, CalPERS
Gina-Gail Fletcher, professor of law at Duke Law School
Colleen Honigsberg, associate professor of law at Stanford Law School
Christine Lazaro, professor of clinical legal education at St John's University School of Law and of counsel with the Law Offices of Brent A Burns
Andrew Park, senior policy analyst for hedge funds and private equity at Americans for Financial Reform
Dr David Rhoiney, staff general surgeon with the US Navy
Paul Roye, retired, former senior vice president and senior counsel for the fund business management group at Capital Research and Management Company
Brian Schorr, partner and chief legal officer with Trian Fund Management.