This week's governance, compliance and risk-management stories from around the web
– The Wall Street Journal (paywall) reported that, according to people familiar with the matter, Instacart doesn't intend to raise much capital in its IPO and instead plans to have most of the listing come from the sale of employees' shares. In meetings with potential investors, Instacart executives said they didn't plan to issue many new shares in the IPO, the people said. The sale of mostly employee shares could help Instacart retain talent. Listed shares could also make Instacart more attractive to new employees than start-ups that have decided to wait for a better market to list.

The IPO market is heading for its worst year in decades, leaving some start-up companies with few options but to spend their cash reserves while they wait for the stock market to calm.


– According to The Guardian, the fast-food industry wants to overturn one of the most significant labor successes in recent US history by trying to end a new law in California that will establish an industry council for the sector to deal with wage standards and other regulations such as safety. The Fast Food Accountability and Standards Recovery Act was signed into law by California Governor Gavin Newsom on September 5 in what is seen as a major boost to a US labor movement looking to build on a wave of unionization drives. The law paves the way for a council that includes workers, state regulators, franchises and their parent companies.

The industry is mobilizing to try to overturn the law, claiming it will harm businesses and lead to a 20 percent increase in menu prices due to the possibility wages may increase to up to $22 an hour next year. The industry also claims the law will not bolster worker protections.


– Reuters reported that Norway's $1.2 tn sovereign wealth fund said it would push the companies in its portfolio to cut their greenhouse gas emissions to net-zero by 2050, in line with the Paris Agreement. The fund owns on average 1.3 percent of all listed global stocks. Under the new plan, it will prioritize dialogue with the 174 companies that are the biggest emitters of greenhouse gases and account for 70 percent of the fund's emissions via its shareholdings.

'They will be the priority,' said fund CEO Nicolai Tangen. 'So more frequent follow-ups, and more specific follow-ups. They will see more pressure from us than other companies.' Still, the fund reiterated it would not divest from big emitters to achieve these targets. Instead, it said it will be an 'active shareholder' to effect change.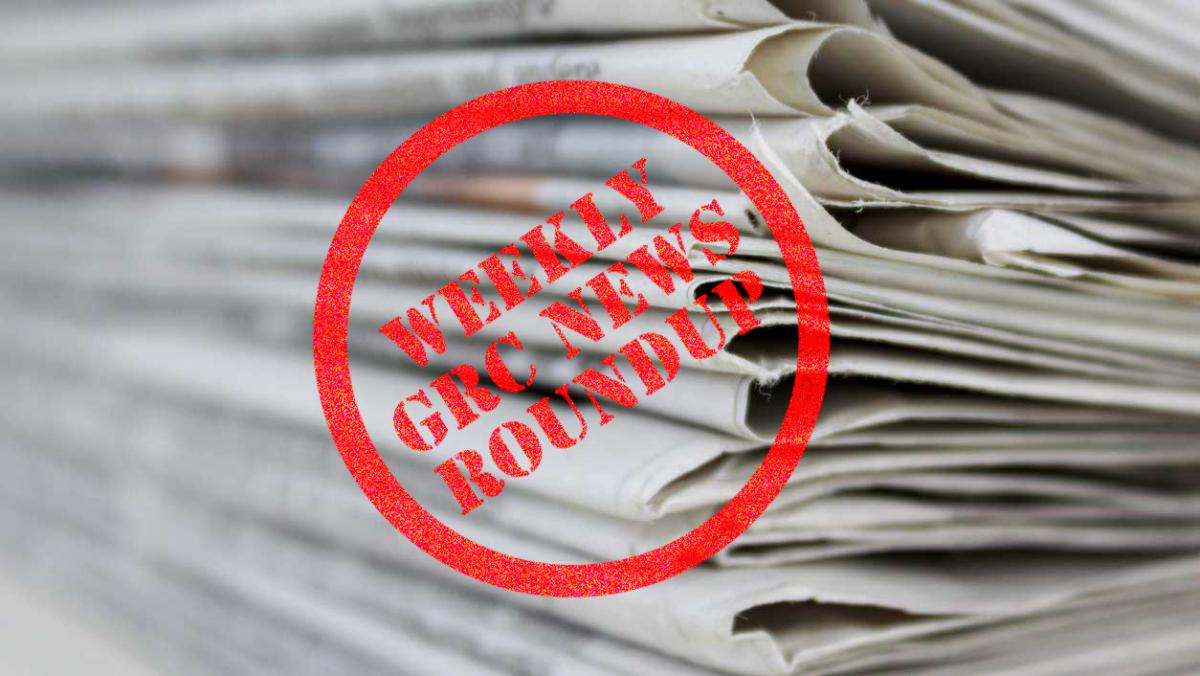 – UN Secretary General Antonio Guterres said developed economies should impose an extra tax on the profits of fossil-fuel companies, with the funds forwarded to countries affected by climate change and households struggling with the cost-of-living crisis, CNBC reported. In an address to the UN General Assembly in New York, Guterres described the fossil fuel industry as 'feasting on hundreds of billions of dollars in subsidies and windfall profits while households' budgets shrink and our planet burns.'

Fossil-fuel companies and their 'enablers' needed to be held to account, he added: 'That includes the banks, private equity, asset managers and other financial institutions that continue to invest in and underwrite carbon pollution.'


– A Morgan Stanley unit has agreed to pay $35 mn to settle SEC allegations it repeatedly failed to safeguard personal information for millions of customers, Reuters reported. The SEC said that for five years, Morgan Stanley Smith Barney failed to protect personal identifying information for 15 mn customers. The firm settled without admitting or denying the findings.

Dating back to 2015, Morgan Stanley Smith Barney failed to properly dispose of devices containing sensitive information, including repeatedly hiring a moving and storage company with no proper expertise in the decommissioning of thousands of hard drives and servers, the SEC alleged. Those devices ended up being sold to a third party and ultimately auctioned online with the personal information intact and unencrypted, according to the agency. Only a portion of the devices were recovered, the SEC said.

In a statement, a Morgan Stanley spokesperson said the firm was pleased to resolve the matter and had previously notified affected clients of the issues. The firm has not detected any unauthorized access or misuse of personal information, Morgan Stanley added.


– The WSJ reported that Warner Music Group named departing YouTube business chief Robert Kyncl as its next CEO. Kyncl will succeed Steve Cooper, who said he would step down in 2023 after 11 years in the position as the music company's longest-serving CEO. The two men will be co-CEOs in January, and then Kyncl will take the position solely and assume Cooper's board seat on February 1.


– According to CNBC, firms that assign ESG ratings to companies face scrutiny in the US Senate. Retiring Senator Pat Toomey, R-Pennsylvania, the ranking member of the Senate Committee on Banking, Housing and Urban Affairs, sent letters to more than a dozen ratings firms requesting transparency in the methods used to assign ESG ratings, according to a statement. In it, Toomey says ESG ratings firms have a unique ability to influence valuable global ESG assets and requests copies of non-proprietary methodologies used by the firms to assess ratings. He also asks for descriptions of compliance burdens on rated companies, data collection methods, possible political biases and conflicts of interest.


– Activist investor Ancora Holdings sent a letter to the board of Kohl's asking for the replacement of CEO Michelle Gass and chair Peter Boneparth, according to CNBC. 'Kohl's needs new leadership with demonstrated experience in cost containment, margin expansion, product catalog optimization and, most importantly, turnarounds,' Ancora says in the letter. The move comes a few months after Kohl's terminated its talks to sell to Franchise Group. The company had been encouraged by activist investors to pursue a sale.

Ancora, along with Macellum Advisors, tried to seize control of the Kohl's board in 2021. In that attempt, Ancora, along with other stakeholders, pushed for new directors with retail experience, inventory reduction and the sale of the firm's real estate. Kohl's pushed back and the parties settled to add three new directors.

Kohl's and Ancora Holdings did not immediately respond to requests for comment.


– The WSJ reported that New York City Comptroller Brad Lander is pushing BlackRock to recommit to achieving net-zero emissions across its investment portfolio. In a letter to BlackRock CEO Larry Fink, Lander said the asset manager's voting record in the 2022 proxy season and recent public statements have left him concerned that the firm is backtracking on its climate commitments.

Lander's letter follows an early August missive from 19 state attorneys general accusing BlackRock of pressuring companies to phase out fossil fuels to the detriment of the local economies that depend on the energy industry. BlackRock, in response, said it doesn't dictate emissions targets for the companies in which it invests.

'BlackRock now abdicates responsibility for driving net-zero alignment on its own portfolio by saying that it does not ask companies to set specific targets,' Lander wrote.

BlackRock declined to comment. In its response to the August letter, the firm said it has a fiduciary obligation to 'identify short and long-term trends in the global economy that may affect our clients' investments.'


– The WSJ reported that the US Department of Justice (DoJ) isn't backing away from a policy – which has faced criticism from some in the corporate sector – of having compliance officers sign off on the effectiveness of their programs as part of settlements. The certifications serve as a tool for the department in its efforts to hold individuals accountable for their role in corporate wrongdoing, said Alixandra Smith, deputy chief of the criminal division at the Brooklyn US attorney's office. 'That's something you're going to see more of,' she said.

The DoJ earlier this year indicated that it would expect CEO and chief compliance officers (CCOs) to sign off on the effectiveness of their compliance programs, potentially making them personally liable if something goes wrong later on. The move was in part intended to raise the stature of CCOs within companies to help ensure they can run effective compliance programs, but some of those officers have expressed concerns.