Panelists at event in New York advise governance and IR professionals on meeting ESG challenges
Skepticism about ESG has presented itself recently in some high-profile examples of investors and lawmakers pushing back against what they view as putting values above value. But alongside another groundbreaking proxy season in 2022, discussions both on and around panels at Corporate Secretary and sister publication IR Magazine's ESG Integration Forum – Summer last Thursday highlighted the continued need for companies to address a wide array of issues, from climate to racial equity, and provided advice on how to do so.

Sandra Peters, senior head of global advocacy at CFA Institute, described ESG skepticism as healthy. It is a useful exercise to step back and consider what professionals in the ESG space mean by those three letters, she told attendees. It's also worth considering whether issues are being addressed to create an agenda or because that is what investors want, she added.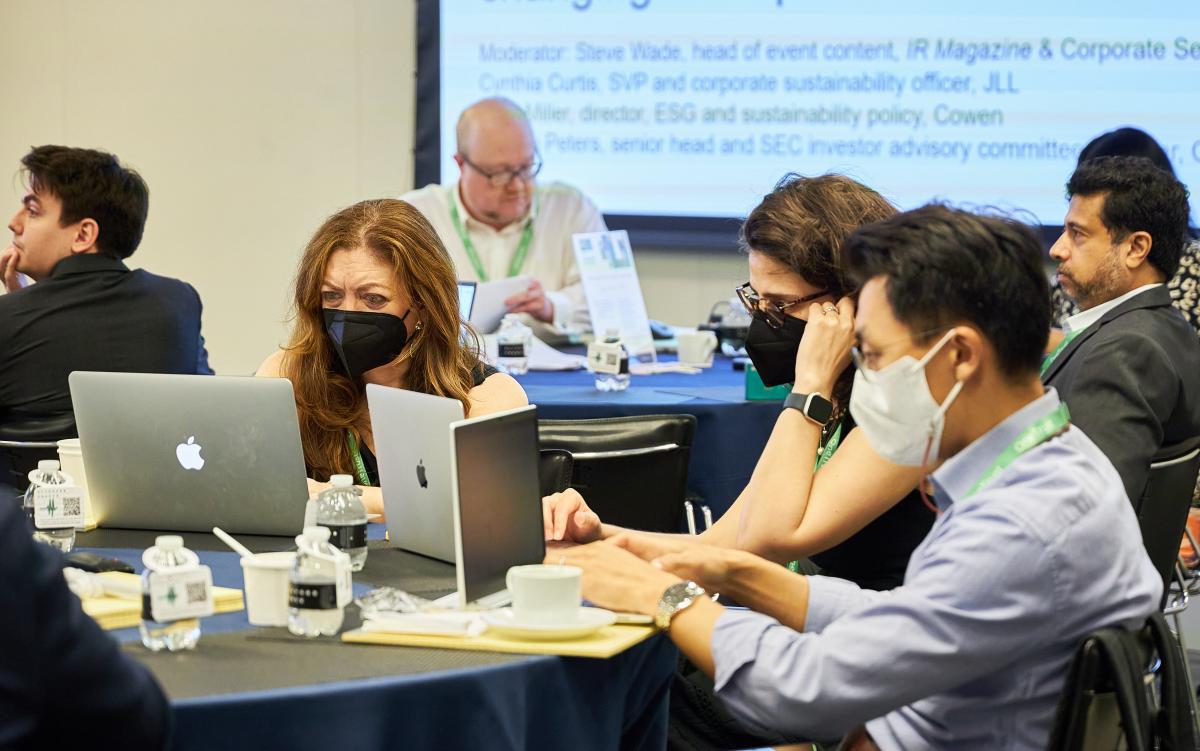 Some observers have raised concerns that the US Supreme Court's recent ruling limiting the US Environmental Protection Agency's ability to curb greenhouse gas emissions signals potential legal difficulties for the SEC's proposed climate risk disclosure requirements.

Peters acknowledged that the measure may not come into force in the immediate term but said that as a regulatory matter it is not going away. In terms of potential legal challenges to the proposal, elements relating to TCFD and Scope 1 and Scope 2 emissions disclosures are not controversial, although dealing with Scope 3 emissions may prove more controversial, she said.

Whatever happens, there will be some form of regulation, said fellow panelist Cynthia Curtis, corporate sustainability officer for the Americas at JLL: 'The genie is out of the bottle.'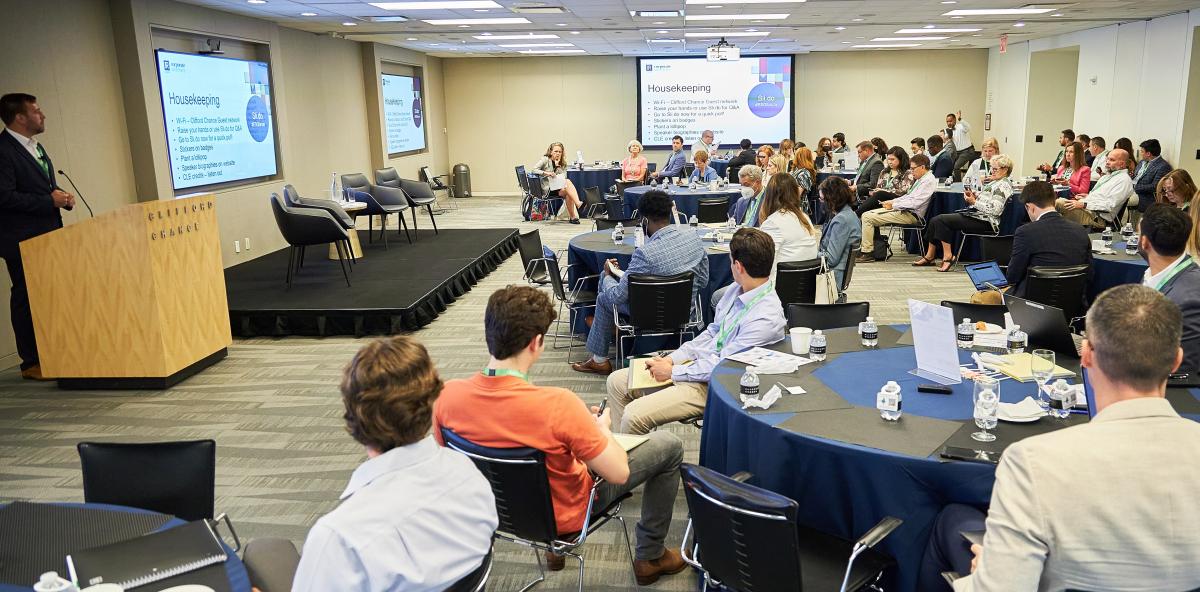 RISING TO THE CHALLENGE
Enthusiasm for meeting the challenges of setting ESG-related targets and reporting on those was evident at the forum. Speaking on a later panel, Ryan Barr, managing partner and global financial services practice leader with Finn Partners, said that addressing ESG matters can keep customers engaged with a company and keep them coming back. 'A company can just do good,' he commented.

Despite the progress many companies have made toward having effective ESG reporting, many others are nervous or uncertain how to begin down that path. Sudi Setlur, vice president for ESG and non-profit advisory at Corbin Advisors, explained on another panel that the key for such issuers is to start and work with what they have.

Professionals leading those efforts should make sure they have executive buy-in to support that reporting over time, Setlur advised, adding that it is important to remain true to a company's business model and culture while developing ESG disclosures.

Another sign of the developing and expanding interest in ESG matters among investors has been the emergence of new types of shareholder proposals that have quickly gained traction in recent years. Among those, proposals asking boards to commission independent racial equity audits have garnered attention. 

SOC Investment Group (previously known as CtW Investment Group), working alongside the Service Employees International Union, was the prime mover behind such proposals in the 2021 proxy season. Between them they filed such measures at eight major financial institutions last year and the proposals, without securing majorities, gained increasing levels of support. An example of their impact came last October when Citigroup agreed to have a third party conduct a racial equity audit of the bank, six months after a significant number of its shareholders - though not a majority - voted for such a step.

This past proxy season, racial equity and civil right audit proposals also came from other groups. Tejal Patel, corporate governance director with SOC Investment Group, told attendees at the forum that this year 24 such measures have come to a vote at an AGM and eight have passed.

For example, almost 63 percent of votes cast at Johnson & Johnson's AGM backed a proposal from Mercy Investment Services urging the board to 'oversee a third-party audit… [that] assesses and produces recommendations for improving the racial impacts of its policies, practices and products, above and beyond legal and regulatory matters.'

Johnson & Johnson had urged shareholders to vote against the measure. The board wrote in its 2022 proxy statement that '[DE&I] is built into our credo and has long been a core value of the company.'

A request for comment from Johnson & Johnson was not returned at the time of the original article.

Other takeaways from discussions at the forum included:
The introduction of double materiality was described by one speaker as 'the next unforced error in the ESG space' in part, they suggested, because the important thing to consider is impact. It was also noted that there are very different understandings of materiality between different geographical regions, and those differences pose difficulties
Boards were advised that it's important to set executive compensation within a narrative. Investors want to know why the targets that have been set make sense and how compensation plans are woven into the company's key strategic decisions
Virtual AGMs, which many companies adopted as a result of the Covid-19 pandemic, are here to stay, according to some attendees.

Following the forum, Corporate Secretary and IR Magazine announced the winners of the inaugural ESG Integration Awards. The awards celebrate achievements by governance and investor relations professionals in helping their companies oversee, communicate and engage with stakeholders about their companies' ESG efforts. Click here to see which companies took home the prizes.