Awards celebrate ESG work by governance and investor relations teams
Corporate Secretary and sister publication IR Magazine have announced the winners of the inaugural ESG Integration Awards.
The winners, selected by an independent panel of judges, were revealed yesterday following the ESG Integration Forum – Summer in New York.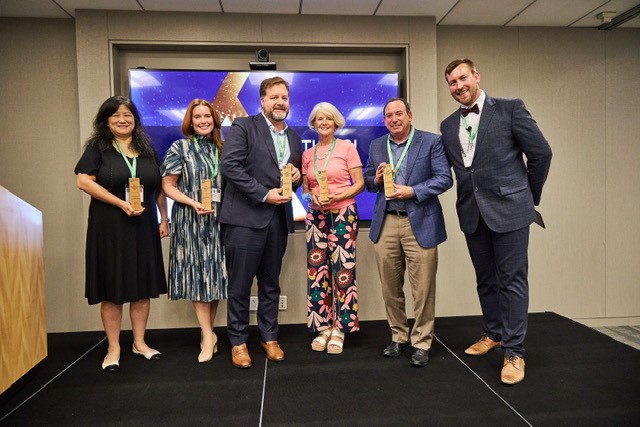 The award for Best board oversight of ESG went to NRG Energy. Amalgamated Financial Corp was celebrated in the Best climate action award category.
Gilead Sciences received the Best diversity, equity & inclusion award, while the prize for Best ESG communications went to Energy Recovery.
Starbucks Corporation was awarded the prize for Best ESG engagement program, while JLL was honored for Best ESG by a senior management team.
The ESG Integration Awards recognize outstanding achievements by governance and investor relations professionals in helping their companies oversee, communicate and engage with stakeholders about their companies' ESG efforts.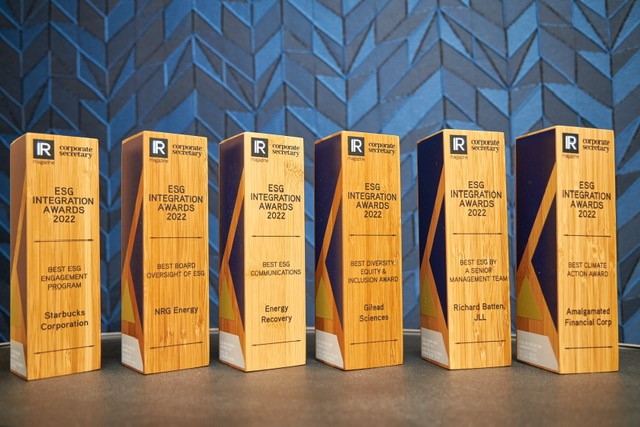 PRESTIGIOUS JUDGES
The prestigious members of the judging panel for this year's awards are:
Mary Green, vice president and client portfolio manager, Federated Hermes
Eileen Kamerick, non-executive director at Associated Banc-Corp, ACV Auctions, Hochschild Mining and Legg Mason Closed End Funds
Michael Passoff, CEO, Proxy Impact
Veena Ramani, research director, FCLTGlobal
Tensie Whelan, founder and director, NYU Stern School of Business' Center for Sustainable Business.