This week's governance, compliance and risk-management stories from around the web
– According to The Wall Street Journal (paywall), many companies are reinforcing their commitment to diversity, equity and inclusion (DE&I) practices, describing them as key to their businesses despite high-profile lawsuits from conservative groups and scrutiny of DE&I policies following the US Supreme Court's decision to stop affirmative action in college admissions.

Many marketers see their DE&I practices as essential for selling their products and services to consumers from a wide variety of backgrounds and perspectives. Brands for years have considered race-based data – such as the ethnic makeup of a company's workforce or its ownership – when selecting contractors to help develop their marketing campaigns and the media platforms where they buy ads.


– CNN reported that the Federal Trade Commission (FTC) and 17 state attorneys general are suing Amazon in a landmark monopoly case. The lawsuit alleges that Amazon unfairly promotes its own platform and services at the expense of third-party sellers who rely on the company's e-commerce marketplace for distribution. Amazon's dominance in e-commerce means sellers have little option but to accept Amazon's terms, the FTC alleges, resulting in higher prices for consumers and a worse consumer experience.

Amazon is 'squarely focused on preventing anyone else from gaining that same critical mass of customers,' said FTC chair Lina Khan. 'This complaint reflects the cutting edge and best thinking on how competition occurs in digital markets and, similarly, the tactics Amazon has used to suffocate rivals, deprive them of oxygen and really leave a stunted landscape in its wake.'

The states involved in the case are Connecticut, Delaware, Maine, Maryland, Massachusetts, Michigan, Minnesota, New Jersey, New Hampshire, New Mexico, Nevada, New York, Oklahoma, Oregon, Pennsylvania, Rhode Island and Wisconsin.

'Today's suit makes clear the FTC's focus has radically departed from its mission of protecting consumers and competition,' said David Zapolsky, Amazon's senior vice president of global public policy and general counsel. He said Amazon's practices have helped boost competition, innovation and selection across the retail industry and argued that Amazon has fostered lower prices, faster delivery and helped small businesses sell their goods.

'If the FTC gets its way, the result would be fewer products to choose from, higher prices, slower deliveries for consumers and reduced options for small businesses – the opposite of what antitrust law is designed to do,' Zapolsky said. 'The lawsuit filed by the FTC today is wrong on the facts and the law, and we look forward to making that case in court.'


– German asset management firm DWS agreed to pay $19 mn to settle SEC charges over greenwashing allegations, the agency's highest penalty related to ESG criteria against an investment adviser, the Financial Times (paywall) reported. The company, which is majority owned by Deutsche Bank, was charged by the SEC with making alleged misstatements linked to its ESG investments. The commission accused DWS of making 'materially misleading statements' about its controls over ESG factors linked to investment and research recommendations for ESG products.

'DWS advertised that ESG was in its 'DNA' but, as the SEC's order finds, its investment professionals failed to follow the ESG investment processes it marketed,' said Sanjay Wadhwa, deputy director of the SEC's enforcement division. Under chair Gary Gensler, the SEC has proposed new rules to broaden disclosure on companies' ESG risk while cracking down on misleading ESG statements.

DWS settled without admitting or denying the SEC's findings. The company said it was 'pleased' to have resolved the matter, adding that the agency found no misstatements linked to its financial disclosures or its funds' prospectuses.


– CNBC reported that aluminum producer Alcoa named William Oplinger as its new president and CEO. Oplinger also joined the company's board. He succeeds Roy Harvey, who will now be a strategic adviser to the CEO until the end of the year. Oplinger had been Alcoa's executive vice president and COO since February. The company said the leadership transition is a result of its 'succession planning process'.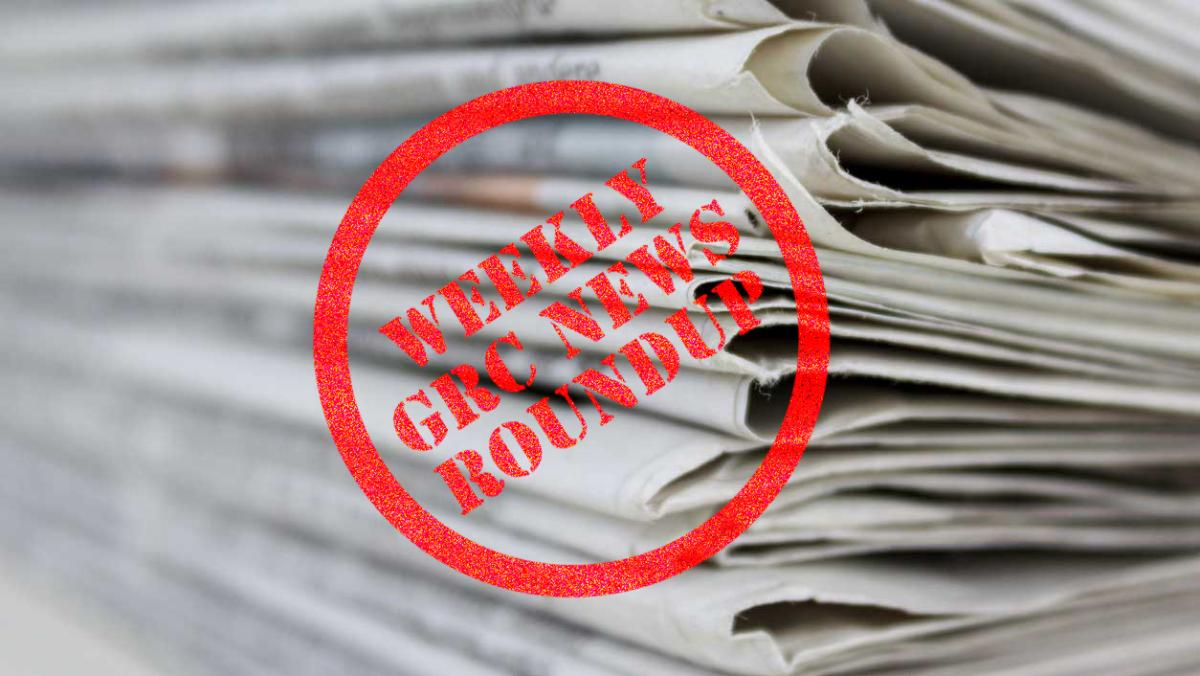 – According to the WSJ, the UK's Financial Conduct Authority (FCA) proposed actions intended to boost diversity and inclusion in the nation's financial services market, including measures aimed at combating bullying and sexual harassment in the workplace. The FCA published a consultation paper that, among other things, outlines new proposals for financial services firms. The regulator said the proposals aim to encourage firms to take 'decisive and appropriate action' against employees who engage in workplace misconduct. 

'In our view, there is a risk to public confidence where individuals have committed serious non-financial misconduct, whether inside or outside the workplace, such as sexual or racially motivated offenses, but are permitted to continue working within the sector,' the agency said. 'Such conduct is unlikely to be compatible with our statutory objectives and we can impose a partial or a full prohibition, depending on the level and type of risk posed by the individual in question.'


– The US government urged due-diligence companies and professional-services firms to consider the risks of operating in China, according to the WSJ. Firms in China have faced tougher scrutiny and been subject to raids, actions that contradict the country's message that it remains 'open for business', the US Department of State said in an advisory statement on supply chains linked to Xinjiang. Other agencies including the US Department of the Treasury joined the state department in publishing the advisory.

The US government has focused on Xinjiang in a campaign to confront what it describes as the widespread use of forced labor and other human rights abuses in the region. Goods traceable from the region are presumed to be made with forced labor and largely banned from the US under the Uyghur Forced Labor Prevention Act.

A representative for China's embassy in Washington, DC didn't respond to a request for comment.


– According to Reuters, New York Acting Supreme Court Justice Nicholas Moyne rejected a bid by Uber Technologies, DoorDash and Grubhub to block New York City's novel law that sets a minimum wage for app-based delivery workers. The decision will allow the law to take effect pending the outcome of the companies' lawsuit. Moyne had previously stopped the law from being implemented while he considered the companies' request to block it until the case is resolved.

The law will require companies to pay delivery workers $17.96 an hour, which will rise to almost $20 in April 2025. Uber, DoorDash, Grubhub and a smaller food-delivery service, Relay Delivery, claim the law will force them to shrink service areas due to the new costs.

A DoorDash spokesperson said in a statement the decision was disappointing for workers, merchants and customers. Uber said in a statement the law will put thousands of people out of work and force remaining delivery workers to compete against each other to deliver orders faster. Grubhub and a lawyer for Relay did not immediately respond to requests for comment. The New York City Department of Consumer and Worker Protection, which is responsible for enforcing the law, did not respond to a request for comment.


– CNBC reported that GameStop said activist investor Ryan Cohen would take over as CEO, chair and president, effective immediately, and will not collect a salary. GameStop's board, with Cohen abstaining, unanimously voted on his appointment. Cohen had previously held the title of executive chair but will step down from the role. He will also assume the role of principal executive officer from Mark Robinson. He was previously general counsel and corporate secretary and added principal executive officer to his list of duties in June. He will resume as just general counsel and secretary, according to a securities filing.


– The SEC announced the appointment of George Botic to a term as a member of the Public Company Accounting Oversight Board (PCAOB). Botic was most recently the director of the PCAOB's division of registration and inspections, which includes the global network firm inspection program, the non-affiliate firm inspection program, the broker-dealer auditor interim inspection program and the registration program.


– The National Association of Corporate Directors (NACD) issued recommendations on improving board culture, CNBC reported. The NACD has spent the last six months examining the role culture can play in a board's success amid a rise in shareholder activism and regulatory demands that have required boards to adapt. Led by Oscar Munoz, former CEO of United Airlines, and Mary Winston, a director at Acuity Brands, Chipotle Mexican Grill, Northrop Grumman and TD Bank Group, the NACD Blue Ribbon Commission drafted a collection of recommendations to help boards strengthen their culture and performance.

'Boards have long expected management to take ownership of the values, beliefs, behaviors and norms that make up the culture within an organization,' Munoz said in a statement. 'Now it's time for directors to turn inward and embrace that same sense of ownership – but of their own boardroom culture.'