This week's governance, compliance and risk-management stories from around the web
– The New York Times reported that a judge on April 1 struck down a California law requiring diversity on boards. In response to a lawsuit brought by conservative advocacy group Judicial Watch, Judge Terry Green of Los Angeles County Superior Court found that the law violated the state constitution.

The law, Assembly Bill 979, went into effect in 2020. It requires publicly traded companies based in California to have board members from under-represented communities including people of several races and ethnic groups and people who identify as gay, lesbian, bisexual or transgender. Governor Gavin Newsom, in signing the bill into law, proclaimed it a victory for racial justice and empowerment. Judicial Watch's lawsuit, filed a month after the law was signed, argued that it was unconstitutional because it mandated quotas. Judge Green did not specify the reasoning for his decision.

In a statement, California Partners Project called the decision 'disappointing but not determinative.' The group pointed to studies showing business outcomes were better 'when all of our rich talent is represented in positions of leadership' and noted that investors motivated by these outcomes would continue to pressure companies to have diverse boards. California has led the country in promoting companies to diversify their leadership, starting with a 2018 law that required corporate boards to have at least one woman. Since that law was passed, the number of women on boards has more than doubled, according to a report.


– Starbucks said it is suspending billions of dollars in share repurchases, a move CEO Howard Schultz said would free up cash to invest in cafes and employees, The Wall Street Journal (paywall) reported. Pausing the buyback program, which Starbucks launched last fall, represents the best way for the company to invest in its next phase of growth, Schultz told employees in a letter coinciding with his return as CEO. In his letter, he said many companies are grappling with new realities in a changed world, including challenged supply chains, pandemic-driven losses, heightened political tensions, racial unrest and consumers seeking more accountability from business.


– According to Reuters, activist investment firm Macellum Advisors urged Kohl's to be more open about its sales process, recommending that the retail company give bidders and shareholders a fuller financial picture of itself. In a letter to the board, the firm asked Kohl's to say when it plans to accept final bids and explain how much access potential buyers have to management and data to shape their offers. It also asked Kohl's to pre-release first-quarter financial results before next month's AGM.

Macellum is pushing to take control of Kohl's board and wants the company to sell itself, arguing that a new 'capital-intensive' three-year stand-alone strategy is hurting the share price. Kohl's last month said it had contact with more than 20 parties and had signed confidentiality agreements with some.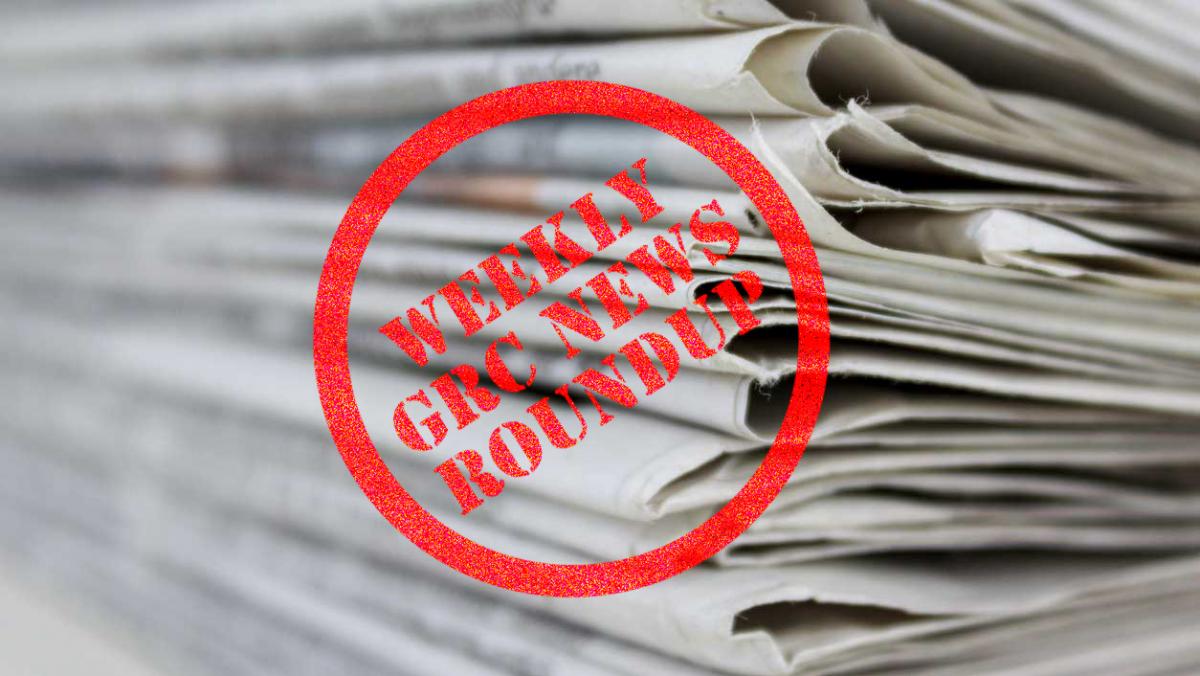 – Elon Musk joined Twitter's board of directors after taking a 9.2 percent stake in the social media company, CNBC reported. 'Through conversations with Elon in recent weeks, it became clear to us that he would bring great value to our board,' said CEO Parag Agrawal in a tweet. 'He's both a passionate believer and intense critic of the service, which is exactly what we need on Twitter – and in the boardroom – to make us stronger in the long term.'

After he was named to the board, Musk teased he would push for adjustments to the product. 'Looking forward to working with Parag & Twitter board to make significant improvements to Twitter in coming months!' he said in a tweet.


– Meanwhile, the WSJ said Musk set the stage for a potential dispute with the SEC over how he disclosed his investment in Twitter. Musk disclosed his 9.2 percent holding in a form that investors are required to file when they buy more than 5 percent of a company's stock without planning to seek control. But the notice came several days late and didn't include a standard certification that underscores an investor's passive status. The SEC in the past has brought enforcement actions against some people who missed ownership-disclosure deadlines repeatedly.

Musk did not respond to a request for comment on his filing. An SEC spokesperson didn't return an email seeking comment. An attorney for Musk didn't return a call seeking comment.


– The Guardian reported that scientists said in what is in effect a final warning for governments on the climate that the world can still hope to stave off the worst ravages of climate breakdown but only through a 'now or never' dash to a low-carbon economy and society. Greenhouse gas emissions must peak by 2025, and can be nearly halved this decade, according to the Intergovernmental Panel on Climate Change (IPCC), to give the world a chance of limiting future heating to 1.5°C above pre-industrial levels.

The final cost of doing so will be minimal, amounting to just a few percent of global GDP by mid-century, although it will require a huge effort by governments, companies and individuals. But the chances are slim and the world is failing to make the changes needed, the IPCC warned. Temperatures will soar with catastrophic consequences unless policies and actions are urgently strengthened, the panel said.


– Reuters reported that the UK's Oxford Cannabinoid Technologies said its shareholders rejected all resolutions put forward by its third-largest investor to remove the pharmaceutical company's CEO and overhaul the board. A majority of shareholders voting at a meeting of London-listed Oxford Cannabinoid turned down GHS Capital's proposals.


– The American Legislative Exchange Council (ALEC), an association of state legislators, put forward model legislation that gives states a template for laws to keep pension funds from following ESG policies in their investment decisions, the WSJ reported. 'Politically motivated investing, by definition, takes rates of return off the table,' said Jonathan Williams, chief economist at ALEC.

ALEC drafts model laws that state legislatures can easily adapt and adopt, complete with references to '[state name]' ready to be filled in. The legislative template it has put forward doesn't mention ESG explicitly but, according to ALEC, countering ESG motivations in state pension fund decision-making is a driving factor behind its proposal. The template would mandate that investment advisers haven't 'sacrificed investment return... to promote goals unrelated to those pecuniary interests' of state pension fund beneficiaries.

In 2020, the New York State Common Retirement Fund announced a plan to have a net-zero portfolio in terms of carbon emissions. Maine legislators in June passed an act that required the Maine Public Employees Retirement System to divest itself of fossil-fuel assets.


– According to Reuters, Rio Tinto said climate change was central to its new strategy at its first in-person AGM in two years, after shareholders demanded the mining company set clear targets to cut indirect emissions. CEO Jakob Stausholm said at the London-held AGM that the company had committed to increasing research spending to develop technologies enabling its customers to decarbonize, and highlighted its investments in renewable power.

'Climate change... is the defining issue for our age, and is at the heart of our new strategy,' said chair Simon Thompson at the meeting. The company in October announced a $7.5 bn plan to reduce emissions by 2030, seeking to halve its Scope 1 and Scope 2 carbon emissions by the end of the decade.

Rio Tinto is dual-listed in London and Sydney and votes from the AGM will be counted and made public at its Australian meeting in Melbourne on May 5.