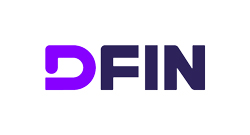 This updated handbook from DFIN provides a practical guide for public companies navigating 
the SEC's compensation disclosure rules
anticipated rulemaking mandated by the Dodd-Frank, Wall Street Reform and Consumer Protection Act ("Dodd-Frank") 
other regulatory requirements
the views of proxy advisory firms
It also offers practical advice to help companies produce understandable disclosures that thoughtfully tell their stories about executive compensation.
It includes:
Checklists of common best practice elements observed in CD&As, and emerging ones
Analysis of risks related to compensation for all employees
Pay ratio disclosure insights, including how a company should identify its "median employee"
How to handle recovery of erroneously awarded compensation
 
Download it below!

Please complete the form below with the information requested. Once you have filled in the form, you will receive or be taken to the report.
We need this information so that we can make the report available to you, and so that we and Donnelley Financial Solutions (DFIN) can keep you updated via email and telephone of our products and services.

Neither Corporate Secretary nor Donnelley Financial Solutions (DFIN) will share this information with any third parties, and will only process it in accordance with our respective privacy policies, available here: Corporate Secretary privacy policy and Donnelley Financial Solutions (DFIN) privacy policy.
You may choose to unsubscribe at any time by clicking on the "unsubscribe" link in any email communication from Corporate Secretary or Donnelley Financial Solutions (DFIN).
FAST TRACK DOWNLOADING REPORTS
Log in to your Corporate Secretary account to auto-complete the form below and save time!
Not got a Corporate Secretary account? Register free here to speed up downloading our reports >>