This week's governance, compliance and risk-management stories from around the web
– Reuters reported that, according to data from legal consultancy Fairfax Associates, there were at least as many large law firm mergers completed in the first quarter of 2023 as in all of 2022. So far this year, 1,400-lawyer Holland & Knight has merged with 257-lawyer Waller Lansden Dortch & Davis, and 1,050-lawyer Orrick Herrington & Sutcliffe has combined with 100-lawyer Buckley.

Fairfax defines large mergers as those in which each law firm has at least 100 lawyers. In 2022, just two sets of large firms merged all year, in deals between Arent Fox and Schiff Hardin and between Taft Stettinius & Hollister and Jaffe Raitt Heuer & Weiss. At least one more merger of that size will be part of 2023's deal tally, as Maynard Cooper & Gale and Nexsen Pruet merged on April 1 to create a firm called Maynard Nexsen.

Kristin Stark, a principal at Fairfax, said that although the number of large mergers in a given quarter or year may be coincidental, the interest in large combinations among firms is 'dramatically higher' than it was 10 or 20 years ago.


– CNBC reported that Credit Suisse chair Axel Lehmann told shareholders he was 'truly sorry' for the collapse that led to the bank's takeover by UBS. 'It is a sad day for you and for us too. I can understand the bitterness, the anger and the shock of all those who are disappointed, overwhelmed and affected by the developments,' Lehmann said at the bank's AGM. 'I apologize that we were no longer able to stem the loss of trust that had accumulated over the years, and for disappointing you.'

A number of shareholders took to the stage over the course of the morning to criticize the bank's leadership and demand further explanation of the process and reasoning behind the deal. Swiss authorities brokered an emergency rescue of the bank but neither UBS nor Credit Suisse shareholders were allowed a vote on the deal.

'Until the end, we fought hard to find a solution, but ultimately there were only two options: deal or bankruptcy,' Lehmann said. He was re-elected as chair until the completion of the merger. The remaining board members were narrowly re-elected, with the exception of five who did not stand again.


– HSBC Holdings rejected a proposal by an activist shareholder in Hong Kong to spin off its mainstay Asia business, reiterating the adverse impact on the Asia-focused bank's cost and clients, according to Reuters. Addressing an informal meeting of shareholders, HSBC chair Mark Tucker said the board was unanimous in recommending that shareholders vote against proposals to restructure the bank and pay fixed dividends.

The comment came as Ken Lui, an individual HSBC shareholder and leader of a Hong Kong-based investor group, called for the break-up of the bank. His second proposed resolution calls on HSBC to restore pre-pandemic dividend levels.

Tucker told the shareholders a restructuring or spin-off of its Asia business, as demanded by Lui, would create a major period of uncertainty for clients, and that employees and shareholders would be disrupted.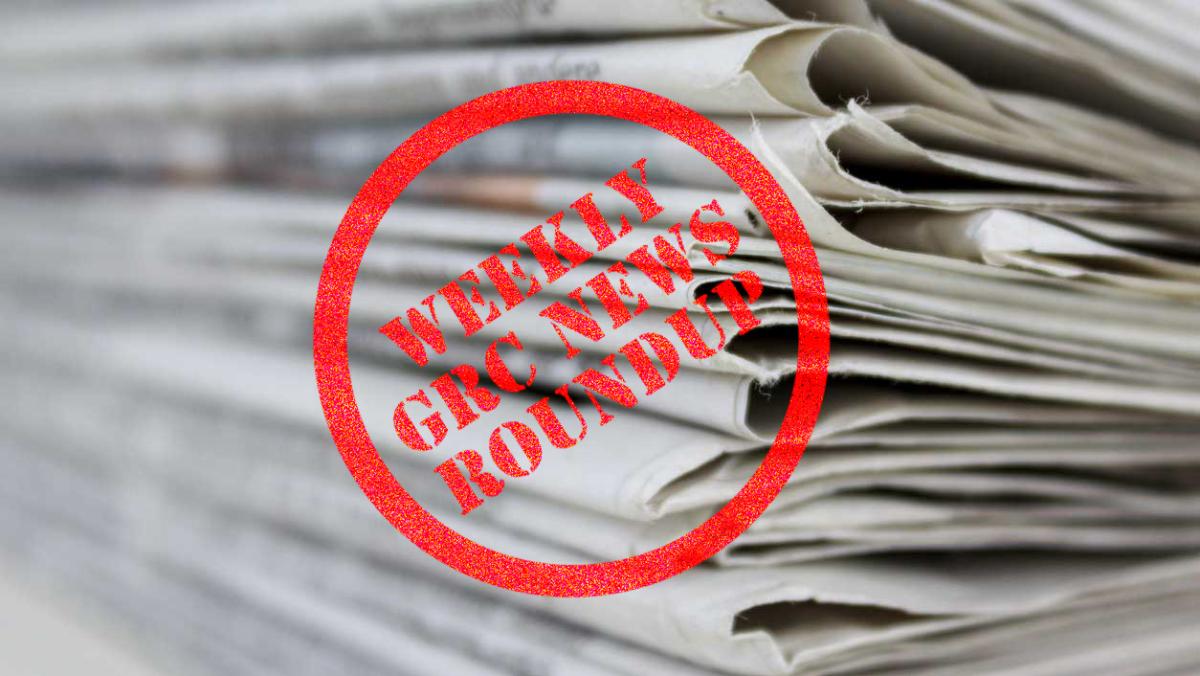 – The Wall Street Journal (paywall) reported that Johnson & Johnson has proposed paying at least $8.9 bn to thousands of people who sued the company alleging that their use of its talc-containing powders caused cancer. It would be one of the biggest product-liability settlements ever. The company also said its LTL Management unit, which Johnson & Johnson established to deal with the litigation, has refiled for bankruptcy protection to seek approval of the plan to make the payments over 25 years.

If a bankruptcy court and a large majority of plaintiffs approve the moves, Johnson & Johnson could resolve thousands of lawsuits. Johnson & Johnson, which did not admit wrongdoing, said its proposal has the support of the vast majority of claimants, more than 60,000 people. Bankruptcy law requires that 75 percent of claimants must vote in favor of the plan.

'The company continues to believe that these claims are specious and lack scientific merit,' said Erik Haas, Johnson & Johnson's worldwide vice president of litigation. But he said resolving the litigation would compensate claimants while allowing the company to focus on its core mission.


– Top law firms advised on fewer deals with a smaller combined value as global M&A activity shrank to its lowest level in more than a decade in the first quarter of 2023, Reuters reported. The total value of announced M&A deals worldwide in the first quarter was $580 bn, a 44 percent drop on the same period last year, according to data from Refinitiv.

That also represents a 23 percent decline compared with the last quarter of 2022, Refinitiv said. M&A activity last year reached $3.6 tn, a 37 percent reduction on a record-breaking 2021. Rising interest rates, inflation and recession fears have reduced some companies' appetites for dealmaking.


– Reuters said a group of investors with $1.1 tn in assets under management joined climate activist group Follow This in asking TotalEnergies shareholders to push for more ambitious targets on emissions cuts. The resolution filed for the company's May 26 AGM mirrors others that Follow This has filed for coming shareholder meetings at BP, Chevron, ExxonMobil and Shell.

'To achieve the goal of [the] Paris [climate deal], the world has to almost halve emissions by 2030, but TotalEnergies has no plan to drive down emissions this decade,' Follow This founder Mark van Baal said.

Follow This wants the companies to commit to absolute emissions cuts by 2030, rather than intensity-based targets, including Scope 3 emissions. TotalEnergies has said its emissions will not register a big reduction by 2030 in absolute terms. Its climate strategy was approved by about 90 percent of shareholder votes in 2021 and 2022.