This week's governance, compliance and risk-management stories from around the web
– The Wall Street Journal (paywall) reported that Twitter CEO Parag Agrawal said Elon Musk decided not to join the company's board of directors. Agrawal said in a message posted to Twitter that he and the board were excited about collaborating with Musk and believed having him as a fiduciary of the company, where he 'has to act in the best interests of the company and all our shareholders, was the best path forward.'

Agrawal didn't provide a reason for Musk's decision. 'I believe this is for the best,' he said. 'We [value] and will always value input from our shareholders whether they are on our board or not. Elon is our biggest shareholder and we will remain open to his input.'

Musk didn't respond to a request for comment.


– According to the WSJ, Shopify is asking shareholders to approve changes to its complex share structure to protect the voting power of the Canadian technology company's leader. The company is also proposing a 10-for-1 stock split. Under the proposal, co-founder and CEO Tobi Lütke would receive a new 'founder share' that, combined with his existing super-voting Class B shares, would increase his voting power to 40 percent from 34 percent. Lütke would keep the founder share as long as he remains at Shopify as an executive, a board member or a consultant.

Lütke proposed changing the structure in December in a bid to retain control of the company, said Robert Ashe, Shopify's independent lead director. 'The company is looking to get the influence of our future into Tobi's hands,' Ashe said. The CEO and the board 'felt the capital structure didn't make sense for the opportunity and the ability for him to exercise his influence going forward.'

Ashe said the company decided to split the stock to make it easier to compensate employees and allow more individual investors access to the stock. Lütke declined to comment.


– According to Bloomberg (paywall), Glass Lewis & Co urged Glencore shareholders to vote down the commodity company's climate progress report at an investor meeting later this month. Glass Lewis said a lack of board oversight for the company's climate program and insufficient clarity on how Glencore may interpret support for its strategy-setting process meant shareholders should vote against the motion.

As investors become more focused on climate, Glencore has created a strategy different from many of its rivals. Although its major peers have looked to quit mining thermal coal, the most polluting fuel, Glencore has sought to position itself as a responsible custodian to run its mines to closure by 2050, becoming carbon-neutral in the process. Glencore's position received overwhelming shareholder support at last year's AGM.

In a letter responding to Glass Lewis, Glencore said it was at the forefront of climate shareholder engagement and reporting in the mining sector and asked the advisory firm to revisit its assessment. 'The board maintains the ultimate oversight of the strategy, as clearly expressed in our AGM notice,' Glencore wrote in the letter. 'Our reporting reflects the central importance of climate to our board. The directors receive reports, discuss and make decisions on climate matters at each set of our board and committee meetings.'

Glass Lewis didn't respond to a request for comment.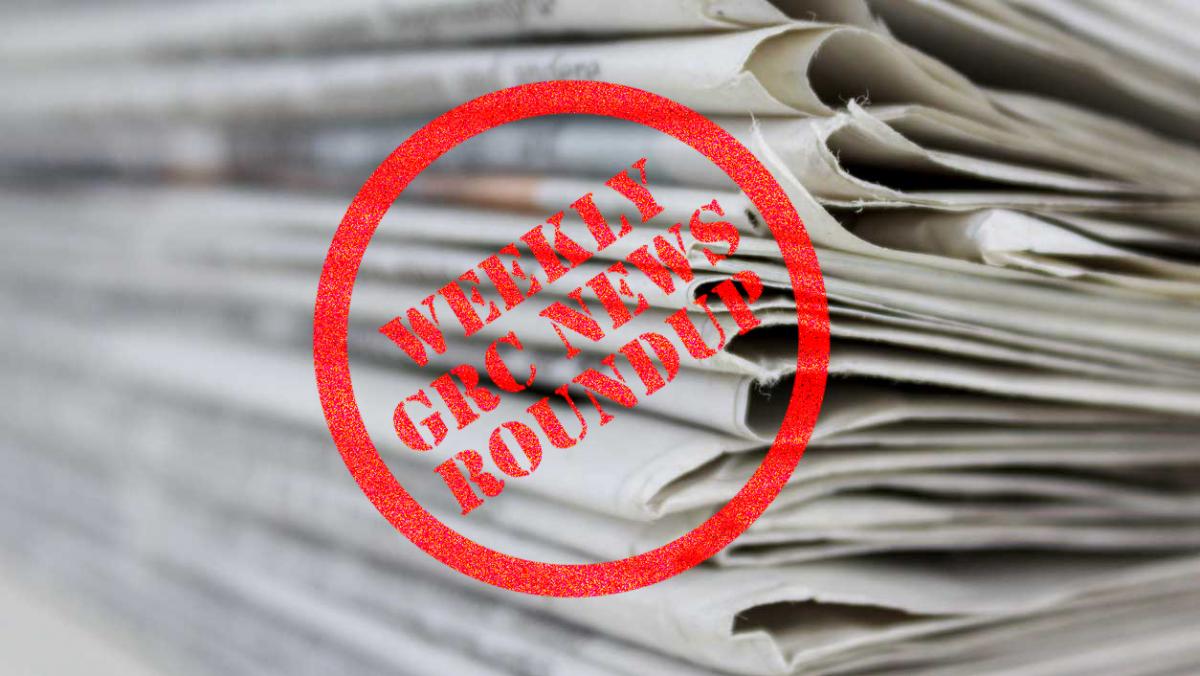 – The WSJ reported that Apple CEO Tim Cook warned that proposed antitrust legislation would have the unintended consequence of making iPhones less safe, putting users at risk of 'data-hungry' companies looking to sidestep its privacy features. Apple faces twin threats to its App Store business from the US Congress and the EU, where lawmakers intend to loosen its grip on the app economy and make the iPhone more accessible to third-party developers as part of efforts to increase competition.

Legislation in both jurisdictions would force Apple to allow third-party programs to be downloaded onto the iPhone outside of the company's App Store, where it currently regulates the offerings and charges a commission. Apple has argued that this change would hurt user security and privacy.

'Taking away a more secure option will leave users with less choice – not more,' Cook said. 'And when companies decide to leave the App Store because they want to exploit user data, it could put significant pressure on people to engage with alternate app stores – where their privacy and security may not be protected.'


– According to a new presentation seen by CNBC, activist Blackwells Capital repeated its push for Peloton to consider a sale, arguing that the fitness company has made little to no progress under new CEO Barry McCarthy. Peloton's brand, proprietary technology, engaging fitness instructors and loyal subscriber base can be shaped into a much more attractive business, Blackwells argued.

The firm, however, said change cannot happen effectively in the public markets, particularly as Peloton founder and former CEO John Foley maintains control of the company through his super-voting shares. Jason Aintabi, chief investment officer of Blackwells, said in a statement that the firm is calling on Foley to 'recognize his own limitations' and immediately eliminate the dual-class voting structure.

Peloton and Foley didn't immediately respond to CNBC's request for comment.


– The market for M&A insurance, which overheated during a busy acquisition season at the end of last year, has started to cool down, the WSJ reported. Companies seeking insurance help to guard against the risks involved in deal-making can expect lower prices and more insurance company staff capacity to handle their requests, said Jodi Rosensaft, a managing director in the transactional risk practice at Marsh.

Deal activity in 2021 hit record levels for a variety of reasons, including low interest rates and growth in private equity fundraising. Total global M&A activity in 2021 increased 64 percent from the previous year to around $5.9 tn, according to data provider Refinitiv.


– CNBC reported that Elon Musk offered to buy Twitter, saying the social media company needs to be transformed privately, a little over a week after first revealing a 9.2 percent stake in the company. Musk's offer values Twitter at roughly $43 bn. 'I invested in Twitter as I believe in its potential to be the platform for free speech around the globe, and I believe free speech is a societal imperative for a functioning democracy,' Musk wrote in a letter sent to Twitter chair Bret Taylor and disclosed in a securities filing.

'The Twitter board of directors will carefully review the proposal to determine the course of action that it believes is in the best interest of the company and all Twitter stockholders,' the company said in a statement in response to the offer.


– American International Group (AIG) has named Tom Bolt its chief risk officer, the WSJ reported. Bolt, who was previously chief underwriting officer for general insurance at AIG, succeeds Sabra Purtill, who was recently named chief investment officer for the insurer's life and retirement business. Bolt will report to AIG chair and CEO Peter Zaffino. Bolt joined AIG in 2018 from Berkshire Hathaway Specialty Insurance.