This week's governance, compliance and risk-management stories from around the web
– Reuters reported that Spirit Airlines rejected JetBlue Airways Corp's takeover offer, saying it had a low likelihood of winning approval from regulators. 'We believe a combination of JetBlue and Spirit has a low probability of receiving antitrust clearance so long as JetBlue's Northeast Alliance (NEA) with American Airlines remains in existence,' Spirit said in a letter to JetBlue CEO Robin Hayes.

The US Department of Justice declined to comment.

JetBlue said on Monday that it would offer a remedy package to address regulatory concerns 'that include the divestiture of all Spirit assets in New York and Boston so that JetBlue does not increase its presence in the airports covered by the NEA. The package would also include gates and assets at other airports, including Fort Lauderdale.'


– According to CNBC, Europe's antitrust regulator accused Apple of restricting rivals' access to its payment technology. The European Commission said in a press release that it had 'informed Apple of its preliminary view that it abused its dominant position in markets for mobile wallets on iOS devices.' The statement of objections the commission delivered to Apple outlines suspected violations of Europe's antitrust rules but does not necessarily determine the outcome of the investigation. Apple will have the chance to review and respond to the commission's findings.

The commission wrote that it had found Apple had restricted competition in the mobile wallets market on its iPhone operating system by limiting the technology used for contactless payments, known as near-field communication (NFC). 'In our statement of objections, we preliminarily found that Apple may have restricted competition, to the benefit of its own solution Apple Pay,' said Margrethe Vestager, the commission's competition chief and executive vice president, in a statement. 'If confirmed, such conduct would be illegal under our competition rules.'

'Apple Pay is only one of many options available to European consumers for making payments, and has ensured equal access to NFC while setting industry-leading standards for privacy and security,' an Apple spokesperson said. 'We will continue to engage with the commission to ensure European consumers have access to the payment option of their choice in a safe and secure environment.' Apple also expressed concern that changes to its payments system could result in a less secure process.


– Chinese company Ping An Insurance has taken on the role of shareholder activist, putting pressure on HSBC to consider a shake-up, according to The Wall Street Journal (paywall). Ping An wants HSBC to undertake an overhaul that would result in the market giving the bank more credit for its large Asian business, and make those operations less beholden to regulators in London.

This is an unprecedented move into global shareholder activism for Ping An. A spokesperson said it wanted shareholders to take part in a debate about the future of the bank. 'We will support any suggestions to improve the value of HSBC and improve its business management,' the spokesperson said.

A spokesperson for the bank said 'HSBC has a regular program of engagement with all our investors' and pointed to the bank's recent stock-price performance as evidence of its success. HSBC's Hong Kong-listed shares are about level over the past 12 months, while the Hang Seng Index has fallen 28 percent, Refinitiv data shows.


– The WSJ reported that the SEC will increase the size of its special unit devoted to investigating cryptocurrency frauds and other misconduct, following the agency's push to get the unregulated industry to come under federal supervision. The SEC said it plans to add 20 investigators and litigators to its crypto assets and cyber-unit, which was created in September 2017. The commission has positioned itself as the main government bulwark against fraud in the $1.7 tn market. The SEC filed nearly 100 cryptocurrency-related enforcement actions from 2013 to 2021, according to Cornerstone Research, with most of those targeting new sales of digital coins.

'Crypto markets have exploded in recent years, with retail investors bearing the brunt of abuses in this space,' said SEC enforcement director Gurbir Grewal in a statement. 'The bolstered crypto assets and cyber-unit will be at the forefront of protecting investors and ensuring fair and orderly markets in the face of these critical challenges.'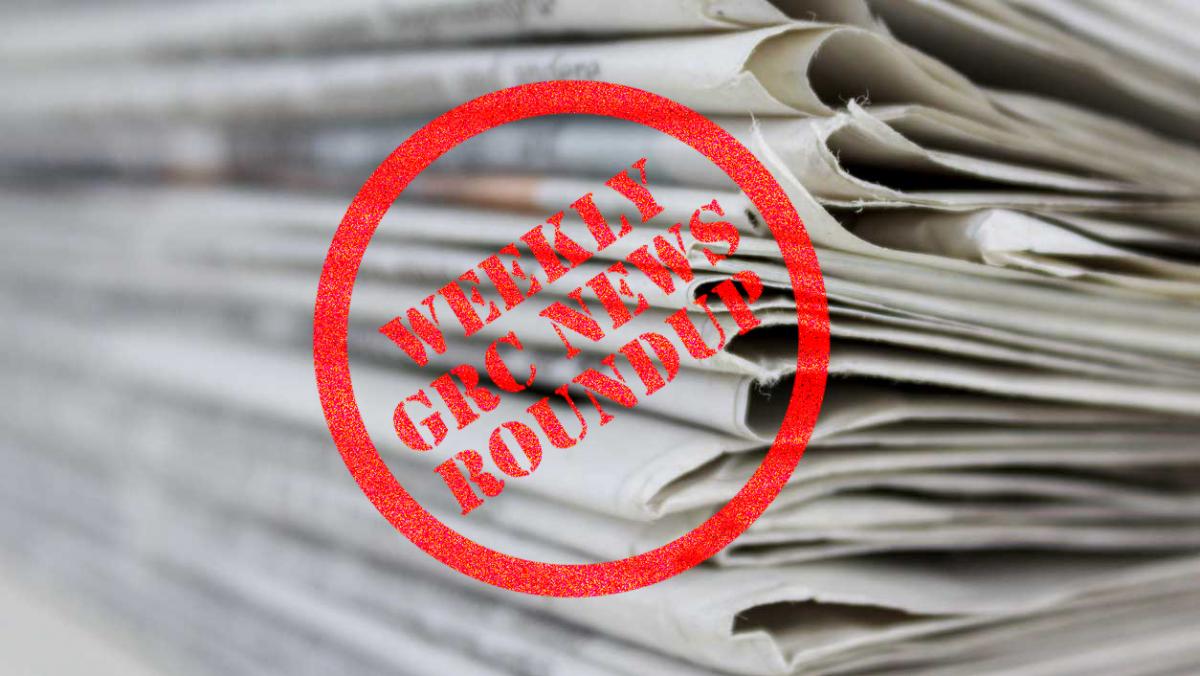 – Activist investor Elliott Investment Management urged Western Digital Corp to separate its Flash business and offered to invest $1 bn to facilitate a sale or a spin-off of the business, according to Reuters. Elliott said the company has underperformed tackling the challenges of operating two different businesses as part of the same company. Western Digital, which makes hard drives, USB drives and memory cards, did not immediately respond to a request for comment.


– The Guardian reported that Amazon warehouse workers overwhelmingly rejected a union bid, dealing a blow to organizers who last month achieved the first successful US organizing effort in the company's history. This time, warehouse workers cast 618 votes, or about 62 percent, against the union. According to the National Labor Relations Board, which oversees the process, 380 workers (38 percent) voted in favor of the grassroots union. Turnout was around 61 percent, with about 1,600 workers eligible to vote, according to a voter list provided by Amazon.

The Amazon Labor Union said it would continue to organize at the facility 'and beyond.'

Amazon spokesperson Kelly Nantel said in a statement that it is its employees' choice whether or not they want to join a union. But 'as a company, we don't think unions are the best answer for our employees,' she added. 'Our focus remains on working directly with our team to continue making Amazon a great place to work.'


– Reuters reported that CDP said companies will have to set a much broader range of sustainability targets under draft new EU reporting standards. Authorities around the world are writing reporting standards to combat 'greenwashing' where companies exaggerate their credentials to attract investors. The European Financial Reporting Advisory Group recently set out its first draft sustainability standards for public consultation. Final standards will be sent to the European Commission by November for adoption.

They will be used by listed companies across the EU to implement mandatory ESG disclosure requirements under the bloc's new Corporate Sustainability Reporting Directive. 'The EU sustainability reporting standards are set to be the most ambitious standards globally,' said Mirjam Wolfrum, director of policy engagement in Europe for CDP, adding that around half of reported emissions in Europe are not covered by targets currently.


– CNBC reported that Match Group CEO Shar Dubey is stepping down as head of the dating app company, effective May 31. Bernard Kim, president of Zynga, will take over. Dubey will continue to serve as a director on the board and will take on an advisory role 'allowing her to focus on product strategy while playing an integral role in the transition,' the company said. Kim has been president of Zynga since 2016.


– The SEC has started asking US public companies about how Russia's war on Ukraine has affected their finances, the WSJ reported. The agency urged companies to provide detailed disclosure on their exposure to Russia, Belarus and Ukraine, from business relationships to supply-chain disruptions and their investments. The regulator published a list of requests that its staff has been sending to corporate executives, in an effort to compel them to provide more information to their investors. The agency's division of corporation finance regularly sends comment letters to companies to ask about their disclosures or accounting practices tied to filings such as quarterly or annual reports.

The latest requests center on the impact on companies' finances arising from sanctions, import or export bans and reactions from investors or customers to their actions. Questions could also cover the role of boards in overseeing war-related risks, heightened danger of cyber-attacks or the nature of adjustments companies have made to expenses.


– CNBC reported that Bath & Body Works said in a securities filing that its CEO Andrew Meslow is stepping down from his role due to health reasons. Meslow will also leave his position as a member of Bath & Body Works' board. Both changes are effective from May 12. Meslow took over as CEO of Bath & Body Works in May 2020, when it was still operating under the L Brands parent company.


– According to the WSJ, companies are facing pressure from shareholders, employees and local governments to take a stance on access to abortion as the US Supreme Court considers overturning Roe vs Wade. It is essential for companies that value talent and see gender equity as a core principle to support women's reproductive health, said Jonas Kron, chief advocacy officer of Trillium Asset Management. Trillium submitted a shareholder proposal to The TJX Companies this year, asking it for a report on the risks it faces from laws restricting abortion access.

Kron said Trillium would talk to other companies in its portfolio over the next six months and ask them about how a patchwork of reproductive rights laws would affect their businesses. The firm will likely submit additional shareholder proposals on this topic, he said.

A leaked Supreme Court draft opinion published late Monday by Politico indicates the court may be preparing to overturn Roe. Chief Justice John Roberts confirmed in a statement that the draft was authentic, but he said it wasn't necessarily the final resolution in the case.


– According to Reuters, recent moves by the American Bar Association (ABA) to require bias training for law students and increase law school diversity and inclusion rules have disturbed some conservative lawyers who say the ABA has overstepped its role and is imposing a specific ideology on future lawyers.

'In my view, the ABA has stepped out of its lane,' said Cornell Law School professor and conservative legal blogger William Jacobson at a Federalist Society event. He said the ABA should not impose educational mandates in the 'hotly contested' arena of diversity and bias, and that the changes represent the further narrowing of acceptable campus discourse.

Scott Bales, former chief justice of the Arizona Supreme Court and the immediate past chair of the ABA's legal education council, told Federalist Society attendees that the proposed changes to the diversity and inclusion standards don't include any quotas and won't require 'racial balancing.' Bales said the changes aim to ensure new lawyers have the competencies required to be successful in practice.

A spokesperson for the ABA's section of legal education said Bales' comments reflect the group's position on the issue.