This week's governance, compliance and risk-management stories from around the web
– CNBC reported that the National Association of Manufacturers, in a letter to the House Financial Services Committee, criticized recent rules and regulatory changes by the SEC and asked lawmakers to curb proxy voting and limit the shareholder proposals companies need to disclose. The lobbying group said recent reforms from the SEC are harmful to manufacturers and are 'putting their ability to finance their growth in jeopardy,' according to the letter.

Committee chair Rep Patrick McHenry, R-North Carolina, said earlier this year that ESG has become the 'latest tool' for liberals to 'force their far-left ideology on the American people.' Progressive Democratic lawmakers have rejected such claims, arguing that taking ESG into consideration makes investors more aware of potential risks and opportunities. Republican lawmakers plan to advance a package of legislation on several issues related to ESG investing. They are unlikely to gain traction in the Democratic-controlled Senate but may influence the debate.


– The European Commission announced a data transfer agreement with the US after Europe's top court annulled two previous pacts that underpinned how thousands of companies transfer Europeans' personal data across the Atlantic, Reuters (paywall) reported. But the move was criticized by privacy activist Max Schrems' noyb group, which said it will challenge the agreement.

The commission said measures taken by the US ensured an adequate level of protection for Europeans' personal data transferred across the Atlantic for commercial use. It said new binding safeguards, such as that limiting US intelligence services' access to EU data to what is 'necessary and proportionate' and the setting up of a Data Protection Review Court for Europeans, address all concerns raised by Europe's top court. Schrems said the latest revision was inadequate.


– According to The Wall Street Journal (paywall), business insurance has been affected by severe weather and inflation, with companies facing tougher conditions as they try to insure their properties. The US Department of the Treasury recently warned that climate risk poses a major challenge to the insurance industry. The problem of how, or even if, properties can be insured in areas at risk of wildfires, hurricanes and other damaging weather has come under the spotlight as several insurance companies have in recent weeks stopped writing new home insurance policies in California and other states.

Insurers face similar challenges in trying to cover businesses in those areas, and companies are facing rising costs and more onerous questions at policy renewal time. The size of policies that insurers are willing to write for businesses is lower than it has been for decades, and companies are having to take extra steps to try to win over insurers by showing their efforts to mitigate against loss, said James Stuart, leader of the real estate specialty practice at broker HUB International.


– A federal judge ruled that Microsoft can close its $75 bn acquisition of Activision Blizzard, in a major setback to the Biden administration's efforts to curb big mergers, the WSJ reported. The deal would combine Microsoft's Xbox videogaming business with the publisher of popular franchises including Call of Duty, World of Warcraft and Candy Crush. The ruling means there is no current US obstacle to the two companies merging.

US District Judge Jacqueline Scott Corley said in her opinion that the Federal Trade Commission (FTC) hadn't shown that Microsoft's ownership of Activision games would hurt competition in the console or cloud-gaming markets. An FTC spokesperson said the agency was disappointed by the decision and would announce its next steps in the coming days. The companies are still seeking approval in the UK, where regulators have been trying to block the deal, although the UK's Competition and Markets Authority said it was prepared to consider new proposals from Microsoft for addressing competition concerns.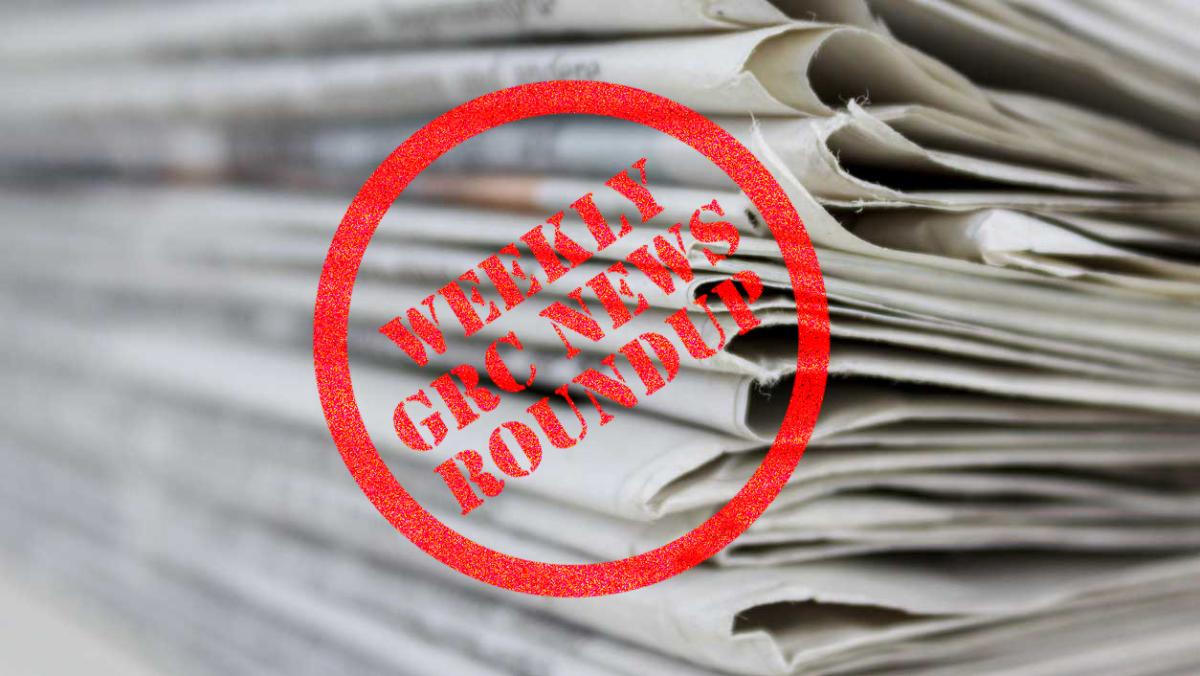 – According to the WSJ, Milwaukee Tool is facing questions from lawmakers over the possible use of Chinese prison labor in its supply chain, amid US efforts to crack down on the import of goods made with forced labor in China. Senator Jeff Merkley, D-Oregon, and Rep Chris Smith, R-New Jersey, said in a letter sent to Milwaukee Tool group president Steve Richman that evidence shows the company might be sourcing work gloves from political prisoners working against their will.

The two lawmakers head the Congressional-Executive Commission on China, a government body that monitors Chinese compliance with human rights standards. They asked the company to hand over information related to any internal investigations on its products' links to prison labor. 'We understand that Milwaukee Tool may have strongly worded policies against the use of forced labor… but the evidence in this case is very compelling,' they said.

Milwaukee Tool said it doesn't tolerate the use of forced labor. 'Milwaukee Tool regularly conducts a complete and thorough review of our global operations and supply chain,' a spokesperson said. 'We have found no evidence to support the claims being made.'


– Japan's Financial Services Agency (FSA) warned that regional banks are prone to 'gender-washing' in disclosures to investors due to legal ambiguity over leadership roles occupied by women, the Financial Times (paywall) reported. An average of just 13.7 percent of managers at regional banks were women, compared with an average 20.8 percent at the country's three megabanks, according to a survey of 100 regional banks published by the FSA.

But the count included positions that would be considered relatively junior at most banks and did not typically oversee many subordinates. Once those titles were removed, the survey showed that an average of only 8.1 percent of women held managerial roles at the regional lenders.

'Some of the figures by the regional banks suggest gender-washing,' said Tatsufumi Shibata, deputy director general at the FSA's policy and markets bureau and previously deputy head of its supervision division. 'It's also an issue of double standards. For example, if the position of assistant section chief is considered a managerial role for a female employee but not for a male employee, that's problematic.'


– The WSJ reported that the FTC is investigating whether OpenAI's ChatGPT has harmed people by publishing false information about them. In a civil subpoena to the company, the FTC says its investigation of ChatGPT focuses on whether OpenAI has 'engaged in unfair or deceptive practices relating to risks of harm to consumers, including reputational harm.' One question asks the company to 'describe in detail the extent to which you have taken steps to address or mitigate risks that your large language model products could generate statements about real individuals that are false, misleading or disparaging.'

OpenAI didn't respond to requests for comment.


– According to Reuters, a spokesperson for the National Labor Relations Board (NLRB) said Amazon.com received a complaint for refusing to bargain with a New York workers' union. The NLRB general counsel, which acts as a prosecutor, is seeking remedies that include an order for Amazon to bargain in good faith with the union representing more than 8,300 workers at its JFK8 fulfillment center, the spokesperson said.

Workers at the facility, located in the New York City borough of Staten Island, voted to join the Amazon Labor Union last year, a first for the company in the US. But the company has challenged the results before the NLRB, delaying any discussions with the union until the matter is resolved. The company's challenge has already been struck down once by the labor board in January.

'This latest NLRB complaint is nothing new. The validity of the election is still being challenged through the legal process,' an Amazon spokesperson said. 'As we've said since the beginning, we don't believe this election process was fair, legitimate or representative of the majority of what our team wants.'


– According to Reuters, a group of Republican state attorneys general warned the country's largest companies that certain workforce diversity policies could be illegal in light of the US Supreme Court's decision to, in effect, strike down affirmative action in higher education. The 13 officials in letters sent to the 100 largest US companies said the court made clear that any policy that treats people differently because of their race is illegal, even if it is adopted with good intentions. The attorneys general urged the companies to drop race-based quotas or preferences in hiring, promotion and contracting and threatened legal action 'sooner rather than later' if they do not.

Companies have had policies aimed at diversifying their workforce for decades. Supporters of such initiatives say that along with creating more equity, they attract better talent and can be good for business when they have support among a company's customer base.


– CNN reported that actors were set to hit picket lines on Friday in their first strike against film and TV productions since 1980 and the country's largest strike since 1997. There are 160,000 members of the actors' union SAG-AFTRA. It argues that changes in the industry in recent years, coupled with the rise of streaming services, have made it impossible for many – if not most – of the members to earn a living acting. This is the largest number of union members to be on strike since 180,000 Teamsters walked out on UPS in 1997. But it might not hold that position for long: the Teamsters Union, which has 340,000 members at UPS, is threatening to strike on August 1 without a new contract.


– The US Department of the Treasury said it was appointing Andrea Gacki, who has led the agency's economic sanctions program, to be director of its Financial Crimes Enforcement Network (FinCEN), the WSJ reported. Gacki's appointment to lead FinCEN comes as the agency handles a number of serious government mandates, from helping to crack down on Russia sanctions evasion to building a corporate ownership database to clamp down on the use of anonymous shell companies. Widely respected for her leadership of the Treasury's Office of Foreign Assets Control, Gacki is likely to be viewed as a significant boon for FinCEN.

'[T]here's no one I trust more to lead [FinCEN] than Andrea,' said Treasury secretary Janet Yellen in a statement, calling her an 'unparalleled fighter against the scourge of illicit finance.'