This week's governance, compliance and risk-management stories from around the web
– According to The Wall Street Journal (paywall), the cryptocurrency industry is increasing efforts to recruit more legal talent as it faces increased regulatory pressure while looking to become part of mainstream finance. Crypto exchanges and companies are hiring many attorneys from both law firms and other crypto companies, bringing them in-house to help navigate an evolving regulatory regime and limit outside legal expenses, industry participants say. Law firms, which are sometimes losing their partners to in-house positions, are also building up their crypto practices to maintain that valuable expertise.

'In [the crypto] space, the consensus is that you need to have someone in-house early,' said John Wolf Konstant, a senior consultant at technology-focused legal recruiting firm Whistler Partners. 'Especially because investors are going to require that, you need to have someone there to help chaperone the process and to make sure everything is buttoned up from the start.'


– CNBC reported that Twitter's board accepted an offer from Elon Musk to buy the social media company and take it private. 'Free speech is the bedrock of a functioning democracy, and Twitter is the digital Town Square where matters vital to the future of humanity are debated,' Musk said in a statement. 'I also want to make Twitter better than ever by enhancing the product with new features, making the algorithms open source to increase trust, defeating the spam bots and authenticating all humans.'

The cash deal is valued at around $44 bn, according to the press release. Twitter would become a private company on completion of the deal, which requires shareholder and regulatory approval. Twitter's board had sought to fend off a hostile takeover by adopting a shareholder rights agreement that would allow other shareholders to buy the stock at a discount should Musk or another person or group acquire more than 15 percent of outstanding common stock. The plan would dilute that person's holdings in a strategy commonly employed to prevent unwanted acquisitions.


– One of the EU's top regulators warned Musk that a Twitter under his ownership would need to comply with the bloc's rules about moderating illegal and harmful content, the WSJ reported. 'Be it cars or social media, any company operating in Europe needs to comply with our rules – regardless of its shareholding,' tweeted Thierry Breton, the EU's commissioner for the internal market, a day after Musk agreed to buy Twitter. 'Mr Musk knows this well. He is familiar with European rules on automotive and will quickly adapt to the Digital Services Act.' This was a reference to recently agreed legislation that would require big tech companies to take more responsibility over content that users post online, among other requirements.

Musk's pursuit of Twitter has led to a broad debate over the power large tech companies have in determining the parameters of discourse on the internet and how those companies enforce their rules. Musk has signaled a commitment to a more hands-off approach on speech moderation at Twitter.


– Reuters reported that US Deputy Attorney General Lisa Monaco said it is 'critically important' for multinational companies to consider how US sanctions on Russia over its invasion of Ukraine affect them. The US and its allies have imposed several rounds of sanctions targeting Russian President Vladimir Putin, many of his wealthy friends and dozens of Russian businesses and government agencies. Monaco said she receives an intelligence briefing each morning detailing the location of assets belonging to sanctioned individuals.


– Credit Suisse told CNBC that US authorities will 'absolutely not' find any evidence of wrongdoing as it faces a probe into its compliance with sanctions on Russian oligarchs. The bank is under investigation by the House Oversight Committee over allegations that it asked investors to 'destroy and permanently erase' documents related to a portfolio of loans backed by yachts and private jets potentially owned by sanctioned Russian oligarchs. Credit Suisse allegedly sent the request to investors following a report that it had offloaded the risks relating to $2 bn in loans to a group of hedge funds.

CEO Thomas Gottstein said the letter received by investors had 'nothing to do' with sanctions or loans belonging to members of Putin's inner circle. '[It] has nothing to do with destroying materials related to sanctions,' Gottstein said. 'This was a one-off transaction, which was very much a continuation of three other securitized transactions we did before. It was part of our dealing with private placement investors, institutional investors, and there were absolutely no materials in there that were relevant from a sanctions perspective.'

Asked whether the bank had any case to answer, Gottstein said 'absolutely not.'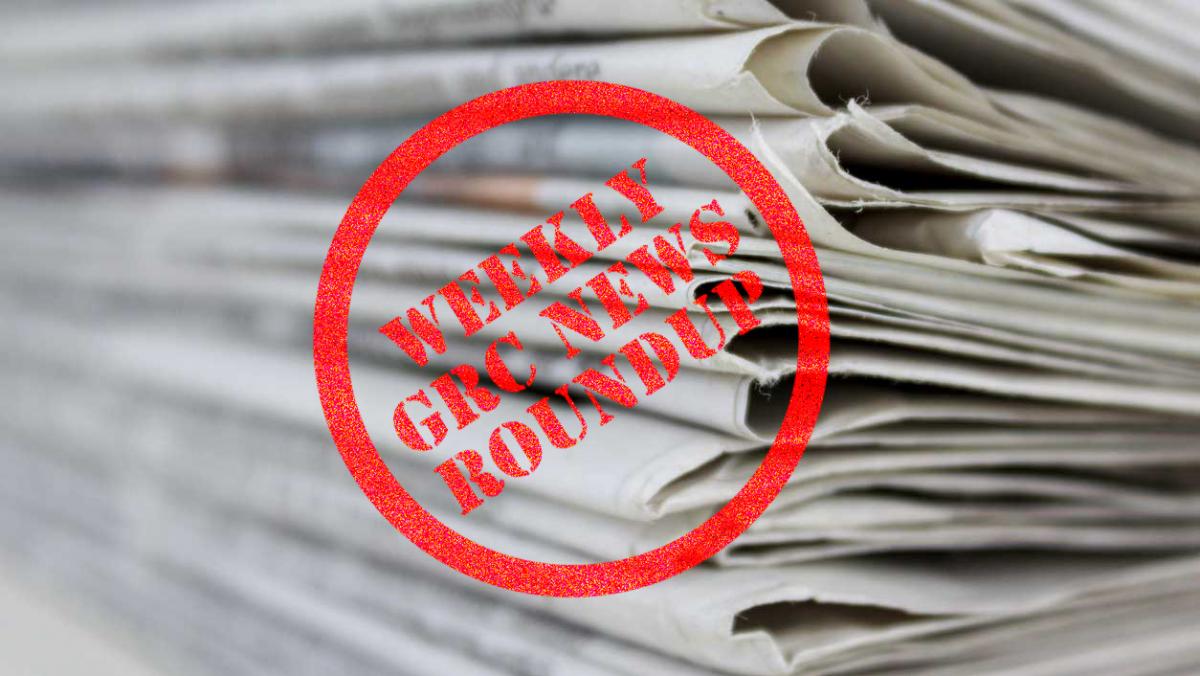 – According to Reuters, Alta Fox Capital Management is seeking to oust Hasbro's chair and two other directors, as the activist investor pushes for changes at the toy company, including a spin-off of its Wizards of the Coast unit. In response, Hasbro reiterated its call to shareholders to reject all of the activist's board nominees, saying they would serve only 'to disrupt and distract the company.'

Alta Fox in February pushed Hasbro to consider spinning off its Wizards of the Coast unit, which publishes games such as Dungeons & Dragons and Magic: The Gathering, which the company has said it will not do. Hasbro last month turned down a settlement offer from Alta Fox to add one of its nominees to the board and pick a second member on its own.


– Reuters reported that Elliott Investment Management is pressing Canada's Suncor Energy to undertake a strategic review of its business and refresh its board. In a letter to the company's board, the activist investor said Suncor's shares have remained virtually unchanged since early 2019 and that the oil producer has missed production goals while being plagued with safety failures. Elliot also suggested adding five new independent directors to the board.

Suncor said it will study Elliott's recommendations and looks forward to engaging with the firm but added that it is 'confident' in its strategy and 'will continue to execute' on it.


– The 6th US Circuit Court of Appeals held that Cintas Corp cannot require former employees to arbitrate a potential class action over the management of its employer-sponsored retirement plan, Reuters reported. The court said Cintas cannot enforce the arbitration clauses in its employment agreements with the plaintiffs because they are suing on behalf of the retirement plan, not themselves or their individual accounts.

The employment agreements 'only establish the plaintiffs' consent to arbitration, not the plan's [consent]' and there was no evidence the plan had consented to arbitration in some other way, Circuit Judge Danny Boggs wrote, joined by Circuit Judge Julia Smith Gibbons and Circuit Judge John Nalbandian.

Cintas, which makes uniforms and other products for business, and its attorneys at Sidley Austin did not respond immediately to requests for comment. The plaintiffs' attorneys at Capozzi Adler declined to comment.


– CNBC reported that California Attorney General Rob Bonta said he issued a subpoena to ExxonMobil for information on its role in causing the global plastic waste crisis. The subpoena is part of a broader investigation led by Bonta into the fossil fuel and petrochemical industries' role in 'causing and exacerbating the global plastics pollution crisis.'

'For more than half a century, the plastics industry has engaged in an aggressive campaign to deceive the public, perpetuating a myth that recycling can solve the plastics crisis. The truth is, the vast majority of plastic cannot be recycled,' Bonta said in a statement. The investigation will be similar to ones launched by several state attorneys general into the role that fossil fuel companies played in causing and exacerbating climate change.

In this investigation, the attorney general will focus on the 'half-century campaign of deception and the ongoing harm caused to the State of California' by companies that produce plastic, a petroleum-based product, and how they perpetuate 'myths around recycling.' Officials said they will target other companies in the industry.

A spokesperson for ExxonMobil was not immediately available to comment.

A spokesperson for the American Chemistry Council, which represents the plastics and petrochemical industry, said in response to the investigation that 'America's plastic makers are committed to a more sustainable future and have proposed comprehensive and bold actions at the state, federal and international levels.'


– According to Reuters, Allianz plans to take a harder line on insuring the oil and gas industry as part of efforts to align its underwriting policies with climate goals. The move is the latest by a major insurance company to curb insurance of the energy sector. Amid pressure growing to accelerate corporate efforts to lower emissions, Allianz said that from the start of 2023 it would no longer issue new property and casualty insurance to fund new oil and gas projects, and would stop renewing existing contracts from July 2023. 'With these new guidelines, Allianz is strengthening its promise to contribute to an orderly decarbonization of the economy,' said Allianz board member Günther Thallinger.