This week's governance, compliance and risk-management stories from around the web
– The Financial Times (paywall) reported that the carbon-accounting business is booming as regulators, investors and consumers demand more information about companies' greenhouse gas emissions, despite concerns about the validity of the data. Venture capital investment in carbon-accounting companies increased from $60 mn in 2020 to $767 mn in 2022, according to PitchBook. The trend has continued into 2023, with venture capitalists investing $333 mn in the sector so far this year.

The influx of money comes as companies prepare for disclosure requirements that are expected to come into force in Europe and the US in the coming year, combined with pressure from investors and customers to appear climate-friendly. The surge of investment also coincides with the US Inflation Reduction Act, which offers tax incentives to spur green technology.


– Following the US Supreme Court ruling that struck down affirmative action policies in college admissions, companies could face challenges in how they find diverse talent, according to CNBC. Although the ruling is focused on university admissions and does not mandate changes by employers, experts say it is likely to affect hiring and retention practices. In addition, the ruling could create legal uncertainty for companies that promote diversity in their recruitment practices.

Although it's unclear what formal legal implications, if any, the ruling could have for corporate practices, some Republican officials have argued the basis for the decision could apply to employers' diversity hiring efforts. A group of 13 Republican attorneys general suggested in the wake of the ruling that companies' diversity, equity and inclusion programs could be considered unlawful discrimination. Several Democratic attorneys general later said that interpretation was wrong.

The court's decision 'will likely hamper the efforts of colleges and universities to enroll diverse student bodies, and I think, unfortunately, narrow the pipeline that employers have relied on in the past to identify candidates for a diverse and inclusive workforce,' said Jocelyn Samuels, vice chair of the bipartisan Equal Employment Opportunity Commission.


– Reuters (paywall) reported that, according to the Thomson Reuters Institute's Law Firm Financial Index, demand growth for legal work in counter-cyclical practice areas buoyed large and mid-sized law firms' financial performance in the second quarter of 2023. Demand increased 1.5 percent year on year, with bankruptcy, labor and employment, litigation and antitrust among practices that helped drive growth, according to the report. The index, which tracks key financial metrics across 170 large and mid-sized law firms, increased by 6 points in the second quarter of 2023 to the highest score since the first quarter of 2022.

Average work rates – the rate a client agrees to pay to engage a firm on a legal matter – grew by 5.9 percent in the second quarter of 2023, compared with the same period the prior year, the report said. The new figures contrast with Q2 2022, when there was a 'dramatic impact' from a decline in law firm transactional practices, said William Josten, manager for enterprise legal content at the Thomson Reuters Institute.


– The Wall Street Journal (paywall) reported that an activist investor is pushing Hanesbrands to make changes to its board and other moves. Barington Capital is asking the company to find new directors with apparel and manufacturing experience and possibly a new CEO, according to a letter made public Tuesday. It could not be learned whether Barington will seek to nominate its own director candidates ahead of Hanesbrands' shareholder meeting or just encourage the company to refresh its board.

Hanesbrands said in a statement that its management team has held discussions with Barington over the past year and that its board remains committed to 'ongoing refreshment and having the right mix of expertise and diversity'. The company also said it is 'open-minded with regard to additional paths to improve performance and create value.'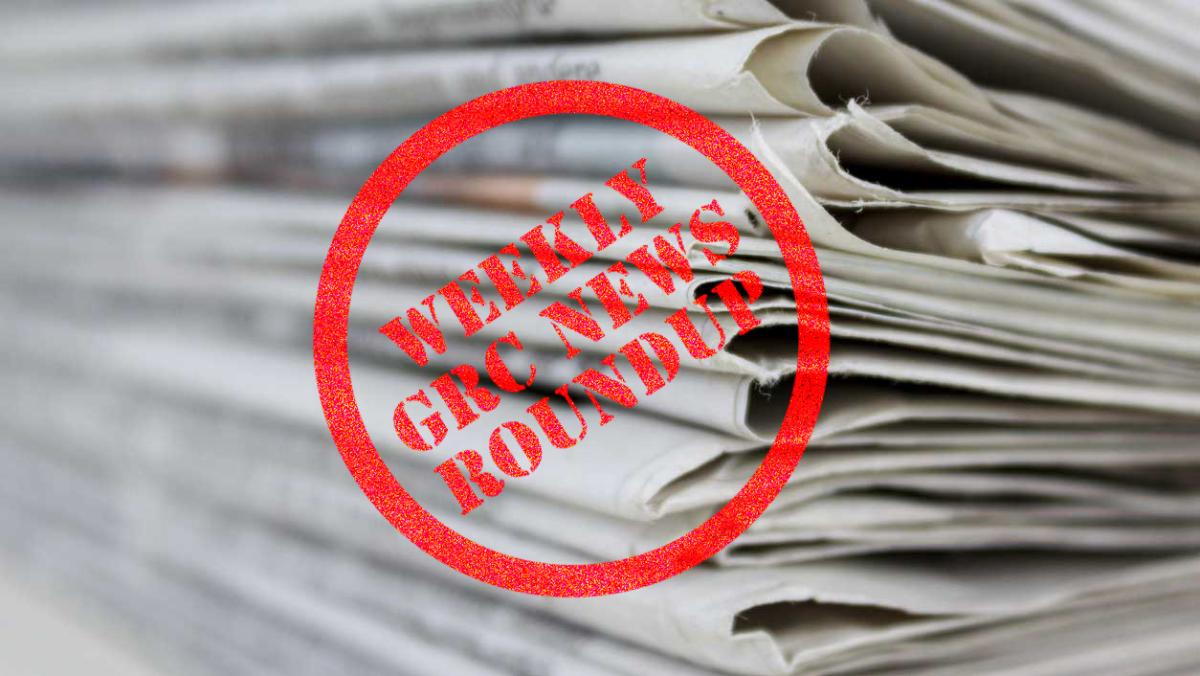 – Reuters reported that Meta Platforms asked a court in Norway to stop a fine the country's data regulator imposed on the owner of Facebook and Instagram for breaching users' privacy. Meta Platforms will be fined 1 mn crowns ($97,700) per day from August 14 over privacy breaches, Norway's data protection authority told Reuters, in a decision that could have wider European implications. Meta Platforms is asking for a temporary injunction against the order, according to a court filing. Its petition will be presented on August 22 during a two-day hearing. The company's Norwegian lawyer referred media queries to Meta. Meta Platforms did not respond to a request for comment.

The Norwegian data regulator, Datatilsynet, said Meta Platforms was seeking to stop the imposition of the fine. '[It says] the court should put... a pause on our order, pending a full trial,' said Tobias Judin, head of Datatilsynet's international section. 'Datatilsynet will argue that there is no basis for an injunction.'


– According to a report from Mercator, bureaucratic hurdles and the slow adoption of technology in Latin America are contributing to the expense and complexity for multinational companies of operating in the region. The study finds that Latin America is on average 31 percent more expensive to operate within than Europe, the cheapest region, and 65 percent slower in tech adoption than North America, the fastest region.


– According to Reuters, the Ohio-based 6th US Circuit Court of Appeals rejected Starbucks Corp's challenge to a ruling requiring the company to rehire seven employees at a Memphis, Tennessee store who were allegedly fired for supporting a union. The decision is the first from an appeals court involving a nationwide campaign that has seen workers at more than 300 Starbucks locations vote to unionize. A three-judge panel said that by firing the workers last year, Starbucks likely discouraged other employees from exercising their rights under US labor law. The decision may encourage the National Labor Relations Board (NLRB) to use the courts to police Starbucks' labor practices as they also come under scrutiny from shareholders and the US Congress.

Starbucks and the NLRB, which had sought the order reinstating the workers, did not immediately respond to requests for comment. The company last year said it had rehired the seven employees to comply with a judge's order, but still pursued the appeal. Starbucks has broadly denied wrongdoing and said it offers employees competitive wages and benefits and respects their rights under federal labor law.


– US lawyers voted to adopt a revised rule that imposes a more explicit obligation to vet potential clients, as part of an effort to ease concerns about the use of lawyers to facilitate money laundering and other financial crimes, the WSJ reported. In a 216-102 vote at its annual meeting, the American Bar Association (ABA) approved amendments to its rules of professional conduct that require lawyers to assess the 'facts and circumstances' of potentially representing a client.

Under the new rules, lawyers would also be required to stop work for any client that wishes to use their services to commit a crime. The rule change comes amid pressure on the ABA to address what the group has said is the unwitting involvement of attorneys in a number of high-profile financial scandals. Supporters of the amendments said they hope doing so will avoid tougher regulation.


– Reuters reported that America First Legal, a conservative organization, sued Target on behalf of an investor, alleging that the company misrepresented the adequacy of its risk monitoring when backlash over LGBTQ+-themed merchandise caught it by surprise. America First Legal filed the lawsuit against Target, CEO Brian Cornell and the company's board.

It is the latest move in a battle in which conservative legal groups and Republican legislators are challenging companies that have enacted policies on social issues such as race and gender. The lawsuit claims Target's board misstated its oversight of 'social and political risks' to the company, focusing on the wishes of progressive activist investors and failing to account for potential backlash from customers.

A spokesperson for Target did not immediately reply to requests for comment.


– The WSJ reported that, according to data tracker HFR, activist hedge funds have seen their investments grow by about 14 percent through July. That lags the S&P 500's gains of about 20 percent through the same time period but is better than 2022, when activists as a group were down more than 16 percent for the full year. Activists had made double-digit gains each year from 2019 to 2021, as they and other investors enjoyed a stock market rally that was only briefly dimmed by the Covid-19 pandemic.

HFR defines funds in the activist category as those that typically have more than half of their portfolio in activist positions that entail pushing for changes. Activists generally seek big returns by accumulating stakes in companies and then creating lots of noise in the hope of forcing boards to make changes or pushing businesses to sell.


– The Associated Press reported that President Joe Biden signed an executive order to block and regulate high-tech US-based investments going to China. The order covers advanced computer chips, micro-electronics, quantum information technologies and artificial intelligence. Senior administration officials said the effort stemmed from national security goals rather than economic interests, and that the categories it covered were intentionally narrow in scope. The order seeks to curb China's ability to use US investments in its technology companies to upgrade its military while also preserving broader levels of trade that are vital for both nations' economies.

The Chinese Ministry of Commerce responded in a statement that it has 'serious concern' about the order and 'reserves the right to take measures'.


– According to a Reuters/Ipsos poll, many workers in the US are using ChatGPT to help with basic tasks, despite fears that have led some companies to limit its use. Companies are considering how to best make use of ChatGPT, but security firms have raised concerns that it could result in intellectual property and strategy leaks.

Anecdotal examples of people using ChatGPT to help with their work include drafting emails, summarizing documents and doing preliminary research. Almost three in 10 respondents (28 percent) to the poll on artificial intelligence (AI) said they regularly use ChatGPT at work, even though only 22 percent said their employers explicitly allowed such external tools. Some 10 percent of those polled said their company explicitly banned external AI tools, while about 25 percent did not know whether their company permitted use of the technology.


– CNBC reported that, according to a poll conducted by Glassdoor, 81 percent of workers say they'd be more productive if they were given the chance to work a four-day week. Workers in fields with high rates of burnout – such as healthcare staff, teachers and retail and hospitality professionals – were the most likely to say they'd get more done if they were able to shift to a four-day schedule.

'There's an extensive body of research confirming a tight link between burnout and declines in labor productivity,' said Aaron Terrazas, chief economist at Glassdoor. Participants in global four-day workweek experiments say the arrangement led to reduced burnout, in addition to benefits for their health, finances and relationships. A majority of employers rated their overall experience well, saying business performance and productivity remained high, revenue increased and turnover dropped.