Johnson & Johnson also facing Covid-related proposal
Pfizer looks set to face shareholder votes on two proposals regarding access to its Covid-19 vaccine technology.

One proposal, filed by Oxfam America, asks that Pfizer's board 'commission a third-party report to shareholders… analyzing the feasibility of promptly transferring intellectual property [IP] and technical knowledge… to facilitate the production of Covid-19 vaccine doses by additional qualified manufacturers located in low and middle-income countries, as defined by the World Bank.'

In its supporting statement, Oxfam America says: 'There is broad agreement that widespread vaccination is critical to achieving herd immunity and preventing the development of more transmissible and even vaccine-resistant variants. Despite that consensus, vaccine administration has been strikingly unequal.'

It adds: 'Pfizer touts its philanthropy, including pledging to provide 40 mn doses to global vaccine access initiative COVAX at a 'not-for-profit' price. Many experts believe, however, that philanthropy alone cannot ensure equitable access; instead, patent holders must transfer the [IP] associated with their vaccines, as well as the knowledge necessary to make them, to allow manufacture in low and middle-income countries. Pressure is intensifying on Covid-19 vaccine makers, including Pfizer, to make such transfers promptly to address supply shortfalls.'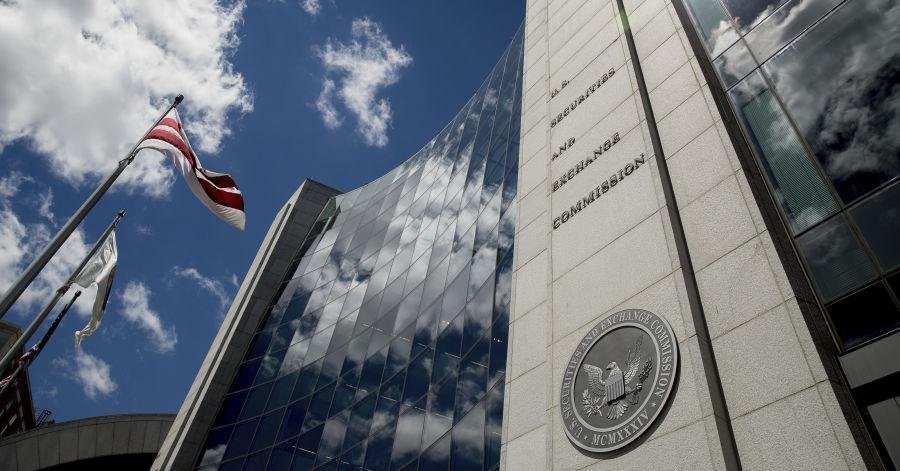 Pfizer sought no-action relief from the SEC for omitting the proposal from its proxy statement on the grounds that as per Rule 14a-8(i)(7) it deals with matters relating to the company's 'ordinary business operations' and as per Rule 14a-8(i)(10) Pfizer has 'substantially implemented' it. The firm argued that the proposal's concern with Pfizer's decisions about whether and how to share IP and technical knowledge and how to safeguard IP shows that it is focused on the company's ordinary business matters.

The SEC did not agree, writing '[i]n our view, the proposal transcends ordinary business matters.'

Pfizer further argued that it has published information on its approach to improving access to Covid-19 vaccines and treatments such as by announcing last November that it had reached a voluntary license agreement with the Medicines Patent Pool, a United Nations-backed public health organization, for Pfizer's Covid-19 oral antiviral treatment candidate.

The SEC did not agree with this argument, either, writing: '[I]t appears that the company's public disclosures do not substantially implement the proposal.'

Oxfam America has also filed a Covid-19 products-related proposal with Johnson & Johnson, requesting its board report to shareholders 'on whether and how Johnson & Johnson subsidiary Janssen's receipt of government financial support for development and manufacture of vaccines and therapeutics for Covid-19 is being, or will be, taken into account when engaging in conduct that affects access to such products, such as setting prices.'

The SEC declined a Johnson & Johnson request for no-action relief if the company excluded the Oxfam America proposal. A request for comment from Johnson & Johnson was not returned at the time of the original article.


THE SHAREHOLDER COMMONS
A second proposal, filed by the Shareholder Commons, asks that Pfizer's board 'commission and publish a report on: (1) the public health costs created by the limited sharing of the company's Covid-19 vaccine technologies and any consequent reduced availability in poorer nations, and (2) the manner in which such costs may affect the market returns available to its diversified shareholders.'

In its supporting statement, the Shareholder Commons notes the widely reported imbalance in Covid-19 vaccination rates between rich and poor countries. 'This vaccine inequality is caused in part by the enforcement of patents and limitations on technology transfer designed to prevent competition,' the statement reads. 'Civil society and government leaders – including US President Joe Biden – have called for waivers of [IP] rights to vaccine technology. Human rights organization Oxfam has called for governments and corporations to suspend patent rules and openly share technology.'

It adds: 'A company strategy that increases its own financial returns but threatens global GDP is counter to the best interests of most of its shareholders: the potential drag on GDP created by hoarding vaccine technology will directly reduce diversified portfolio returns over the long term.'

Pfizer sought SEC relief for excluding this proposal, again on the grounds that it deals with matters pertaining to the company's ordinary business operations and that the company has substantially implemented it.

The SEC did not agree, writing that 'the proposal transcends ordinary business matters' and 'it appears that the company's public disclosures do not substantially implement the proposal.' The agency also did not agree with Pfizer's contention that the Shareholder Commons proposal 'substantially duplicates' the proposal submitted by Oxfam America.

Pfizer has not yet published its 2022 proxy statement. Its 2021 AGM took place on April 22.

A company spokesperson did not have an immediate comment.