Fast-food chain mounts response in statement published over weekend
Carl Icahn has nominated two directors to the board of McDonald's as part of a campaign over the company's treatment of pigs.
The activist investor is pushing the fast-food giant to end the use of small crates for pregnant sows, a focus for animal rights activists.
McDonald's revealed the two board nominees in a statement on Sunday, in which it mounted a defense of its animal welfare policies.
Campaigners have long targeted the use of 'gestation crates,' which are typically too small for the animal to turn around in.
In 2012 McDonald's made a pledge to stop sourcing pork from suppliers that use these crates. But Icahn says the company hasn't lived up to its commitment as pigs remain in the stalls for some of their pregnancy, according to The Wall Street Journal.
Icahn, who is better known for boardroom battles to boost shareholder value, is reported to have developed an interest in animal welfare through his daughter's work with animal rights charity the ​​Humane Society of the United States.
The organization has filed a shareholder proposal on the issue of gestation crates with McDonald's for the 2022 proxy season.
PUBLIC RESPONSE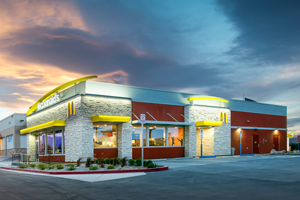 In its statement, McDonald's says it expects to source between 85 percent and 90 percent of its US pork from sows not housed in gestation crates by the end of this year, and it expects the figure to be 100 percent by the end of 2024.
The fast-food chain states that Icahn is a majority owner of Viskase, which supplies packaging to the pork and poultry industry, and asks why he hasn't requested this business to make a similar commitment to McDonald's.
In addition, the statement says some of Icahn's demands, such as requiring McDonald's to use only 'crate free' suppliers within a specific timeframe, are not achievable.
'While the company looks forward to promoting further collaboration across the industry on this issue, the current pork supply in the US would make this type of commitment impossible,' it says.
McDonald's notes that it will 'evaluate the nominees as it would any other candidates proposed to it.'