Topics include working conditions, pay equity and unionization
A number of ESG-related shareholder proposals filed at Amazon.com's AGM last week, including some focused on issues affecting employees, gained levels of support generally regarded as significant, though none of the measures on the ballot secured a majority.

For example, a proposal on working conditions at Amazon's warehouses received 35.4 percent of the votes cast - though that figure is down from 44 percent at last year's AGM. The resolution, filed by UK-based activist investor group Tulipshare, asks that the company's board commission an independent audit and report of the working conditions and treatment Amazon warehouse workers face, 'including the impact of its policies, management, performance metrics and targets'.

In its supporting statement, Tulipshare writes that in 2020 Amazon's self-reported injury rate was more than double the rate of Walmart warehouse workers, and Amazon's serious injury rate was almost 80 percent higher than the warehouse industry as a whole. The group points to what it says are examples of US authorities' findings and citations regarding safety issues at Amazon operations. 

Amazon's board recommended that shareholders vote against each of the 18 investor resolutions in the company's 2023 proxy statement. Its response to the Tulipshare resolution states that 'safety is integral to everything we do – every day, in every country and across our business – and we continually enhance and improve our safety processes, programs and technology.'

The company says it has disclosed workforce incident rates and industry data. 'Our goal is to be the safest workplace within the industries that we are typically designated: the general warehousing and storage and couriers and express-delivery services industries,' the board writes. 'While we still have work to do, from the beginning of 2019 to the end of 2022, even with the addition of nearly 900,000 new employees, we saw our worldwide recordable incident rate improve by almost 24 percent.'

It adds that Amazon is transparent about its efforts to improve workplace safety and that the board, including through the leadership development and compensation committee, 'has direct oversight of employee well-being and workplace safety and regularly reviews these matters.'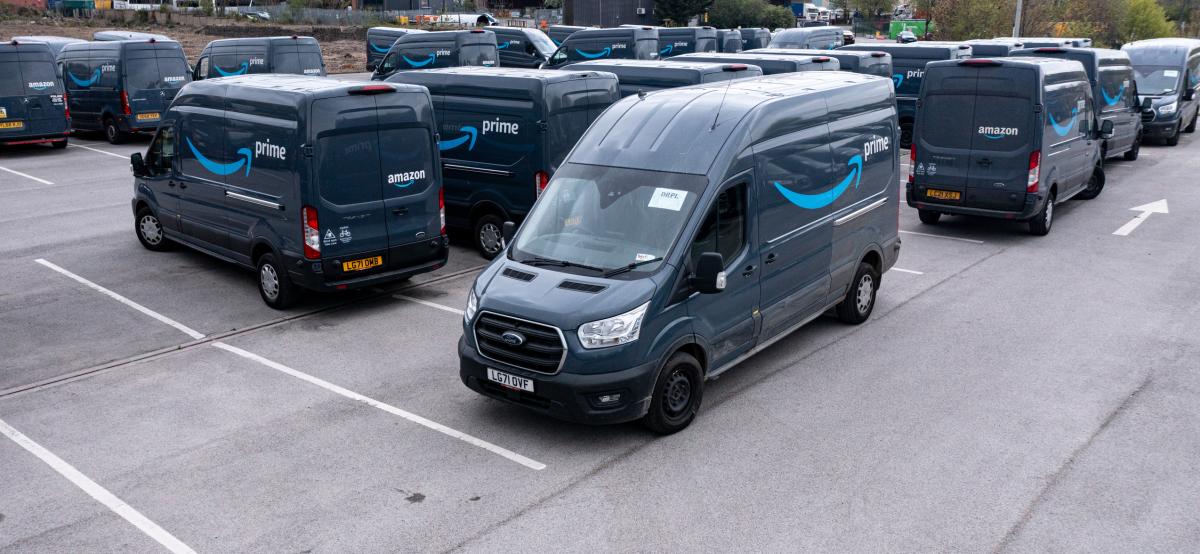 FREEDOM OF ASSOCIATION
Separately, more than a third (34.9 percent) of votes cast at the AGM backed a resolution on freedom of association filed by the Shareholder Association for Research & Education. Unionization of operations at Amazon and other major companies – and those companies' responses to such efforts – have attracted a great deal of attention in recent years.

In its proposal, the group urges Amazon's board to commission 'an independent, third-party assessment of [the company's] adherence to its stated commitment to workers' freedom of association and collective bargaining rights as outlined in Amazon's global human rights principles, which explicitly reference the core conventions of the International Labour Organization [ILO] and the ILO declaration on fundamental principles and rights at work. The assessment should address management non-interference when employees exercise their right to form or join a trade union, as well as steps to remedy any practices inconsistent with Amazon's stated commitments.'
A measure voted on last year urged the board to produce a report analyzing how Amazon's current human rights policies and practices protect the rightful application of the fundamental rights of freedom of association and collective bargaining as guaranteed by the ILO declaration on fundamental principles and rights at work and the UN universal declaration of human rights. The report should include information on whether, and if so how, input from affected stakeholders was taken into account.' It received the support of 38.9 percent of the votes cast at the 2022 AGM.

The association writes in its supporting materials this year that Amazon has faced 'overwhelming negative media coverage in the US and internationally, accusing the company of interfering with workers' exercise of their rights through anti-unionization tactics.'

It argues that the 'apparent misalignment between Amazon's commitment and its reported conduct represents reputational and operational risks and may negatively impact Amazon's long-term performance. A respect [of] human rights can create a motivated workforce that provides management with critical and timely information that helps to reduce workplace accidents, improve training and boost employee morale and corporate culture, thus boosting productivity and ultimately shareholder value.'

In its rebuttal, the board argues that the company has issued a report – in response to a previous proposal by the association – on how its policies and practices align with workers' freedom of association and collective bargaining rights.

The board suggests that its track record in this area is more positive than the association's characterization. For example, it says that in 2021 and 2022 only around 250 unfair labor practice claims were filed against Amazon, despite it employing more than 1 mn people.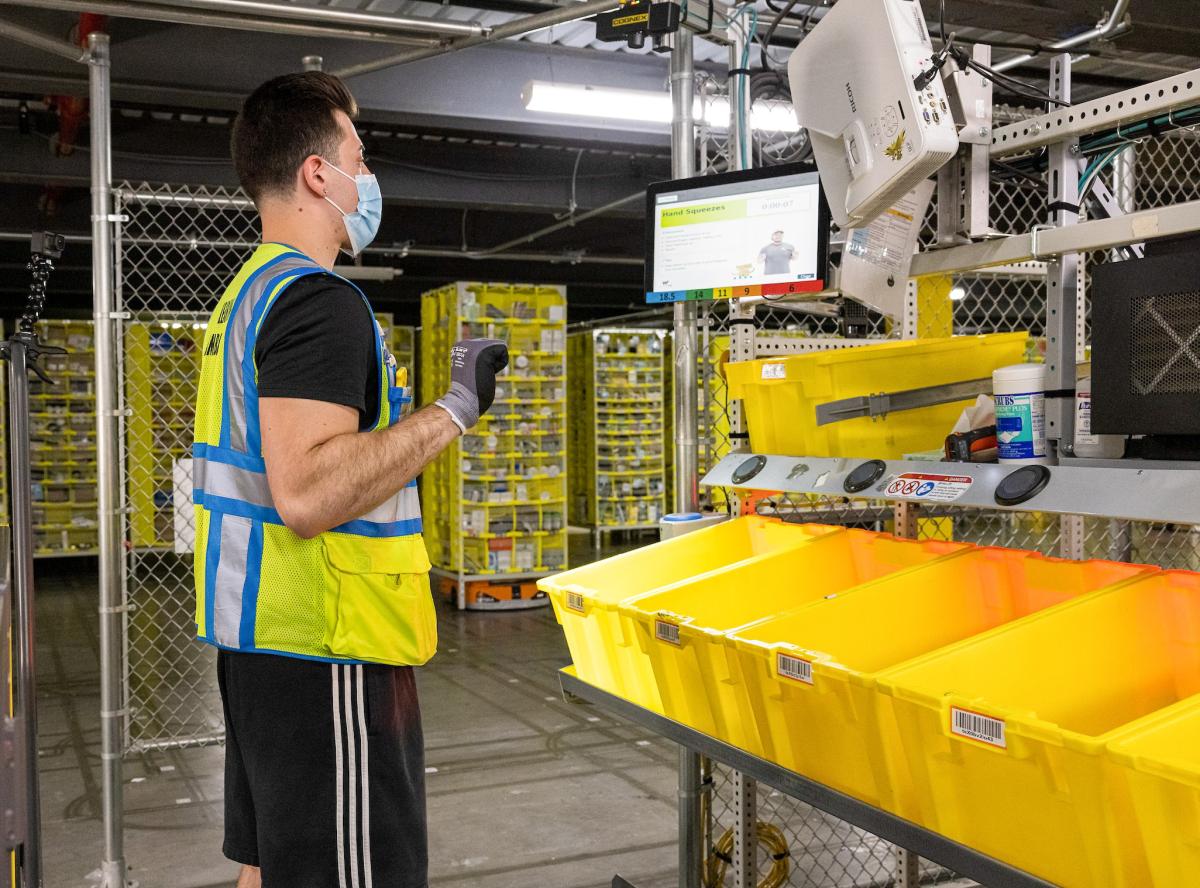 PAY EQUITY
A resolution seeking more disclosure around general and racial pay received 29.2 percent of the votes cast at the meeting. The proposal, filed by Arjuna Capital, asks that Amazon report on median pay gaps across race and gender, 'including associated policy, reputational, competitive and operational risks, and risks related to recruiting and retaining diverse talent.'

The proposal states that such an annual report might include base, bonus and equity compensation to calculate percentage median gender pay gap, globally and/or by country where appropriate, and percentage median racial/minority/ethnicity pay gaps, in the US and/or by country where appropriate.

Arjuna Capital writes in support of the resolution that Amazon faces public scrutiny for alleged unfair pay and working conditions. '[The company] reports statistically adjusted gaps but ignores unadjusted gaps, which address structural bias women and minorities face regarding job opportunity and pay, particularly when men hold most higher-paying jobs,' the proponent states.

'While Amazon reports diversity data, median pay gaps show, quite literally, how [it] assigns value to employees through the roles they inhabit and pay they receive. Median-gap reporting also provides a digestible and comparable data point to determine progress over time.'

In regard to the pay report proposal, the board writes: 'Amazon currently provides extensive information on compensation by gender and by race/ethnicity. When evaluating 2022 compensation in the [US], including base compensation, cash bonuses and stock, our reported data demonstrates that women globally and in the [US] earned 99.6 cents and 99.5 cents, respectively, for every dollar that men earned performing the same jobs, and racial/ethnic minorities in the [US] earned 99.5 cents for every dollar that white employees earned performing the same jobs.'

The board acknowledges that 'more work needs to be done and is striving to make progress' but disagrees that unadjusted median pay gaps is a 'best practice'. Such a measure 'does not account for factors such as cost of living, job function and level, labor force participation rates, country currency and geography that impact differences in compensation,' the board writes.

An Amazon spokesperson declined to comment on the voting results.