Management proposals filed in response to change in Delaware law
Scores of Delaware-incorporated companies are sending proposals to a vote at their AGM this proxy season in an effort to limit their officers' liabilities.

According to Georgeson, 120 companies had filed such proposals as of mid-April and the consulting firm expects that number to rise as more proxy statements are finalized. By mid-April, 22 of those proposals had been voted on: 18 passed, three failed and one result was not disclosed. The average level of support was 92 percent of votes cast. The three proposals that failed were due to companies needing supermajorities of shares outstanding to pass, according to Georgeson.

The cause of this flood of management proposals is a change made last year to Delaware's General Corporation Law that allows companies to limit the personal liability of corporate officers for financial damages arising from them breaching their fiduciary duty of care. Delaware law had previously provided only for these 'exculpation clauses' to apply to directors.

'This disparity resulted in increased litigation against officers for alleged breaches of duties of care when such claims against directors were not available,' attorneys with Cleary Gottlieb Steen & Hamilton write. 'The change in Delaware law is a much-needed corrective that permits corporations to treat corporate officers and directors similarly.' They note that claims against officers for alleged breaches of their duty of care have become particularly common around M&A transactions.

Exculpation clauses must be included in an issuer's certificate of incorporation, and companies that make such changes to their charters must get shareholder approval for doing so – hence the many proposals being filed in proxy statements this year.

According to the Cleary Gottlieb attorneys, the amended Section 102(b)(7) applies only to an individual who: (i) is or was president, CEO, CFO, chief legal officer, controller, treasurer or chief accounting officer; (ii) is or was a named executive officer identified in the company's SEC filings; or (iii) has, by written agreement with the company, consented to be identified as an officer for the purposes of accepting service of process.

The lawyers write that, as with directors, the amended law does not allow for the exculpation of officers from liability for: (i) breaches of duty of loyalty; (ii) acts or omissions not in good faith or involving intentional misconduct or knowing violations of law; or (iii) any transaction from which a director or officer derives an improper personal benefit.

'We think adopting such a provision makes good sense. It corrects an imbalance that plaintiffs' lawyers have been exploiting to bring often frivolous claims against officers that could not be maintained against directors, only to increase the settlement value of those lawsuits,' the Cleary Gottlieb lawyers write.

As an example, BrightView Holdings included a proposal to amend its charter in this year's proxy statement. 

BrightView's board wrote that it wished to do so following the change to Delaware law, which it said had been made 'to address inconsistent treatment between officers and directors and address rising litigation and insurance costs for stockholders'. It wrote that 'it is necessary to provide protection to officers to the fullest extent permitted by law in order to attract and retain top talent. This protection has long been afforded to directors and, accordingly, the board believes this proposal would extend exculpation to officers.'

The resolution received support from 93 percent of votes cast at BrightView's AGM on March 7.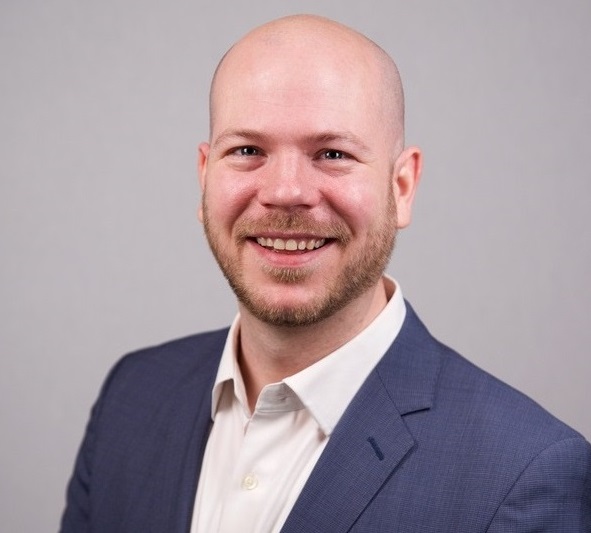 CHECKING SUPPORT
Edward Greene, managing director with Georgeson, says he does not expect many companies to opt not to add exculpation provisions for officers. 'I think we'll see an overwhelming number of these,' he says.

But he advises running the plan past major investors and the proxy advisory firms to check there isn't strong opposition to the proposal, and to check the company's voting participation rates to ensure the company can reach the threshold of support it requires.

ISS in its updated 2023 guidance states that it will vote on a case-by-case basis on proposals regarding director and officer indemnification, liability protection and exculpation. It will '[c]onsider the stated rationale for the proposed change' and consider, among other things, the extent to which the proposal would:
'Eliminate directors' and officers' liability for monetary damages for violating the duty of care
'Eliminate directors' and officers' liability for monetary damages for violating the duty of loyalty
'Expand coverage beyond just legal expenses to liability for acts that are more serious violations of fiduciary obligation than mere carelessness.'
Glass Lewis appears to take a tougher stance. The proxy advisory firm writes in its 2023 policy guidelines that it will evaluate proposals to adopt officer exculpation provisions on a case-by-case basis. But it adds: 'We will generally recommend voting against such proposals eliminating monetary liability for breaches of the duty of care for certain corporate officers, unless compelling rationale for the adoption is provided by the board and the provisions are reasonable.'


ELSEWHERE IN PROXYLAND… GETTING TO A VOTE
Although many companies are yet to host their AGM, trends other than the exculpation proposals and individual results are starting to emerge. Overall, the 2023 proxy season appears on pace to see as many if not more ESG proposals filed with companies than in previous years. A report from As You Sow issued in late March found that investors have filed 542 proposals so far, about even with the same time last year. A total of 617 had been filed by the end of 2022.

Those ESG proposals are also more likely than a few years ago to end up being voted on at AGMs. The SEC's division of corporation finance in fall 2021 updated guidance on its process for deciding whether to give no-action relief under Rule 14a-8 for companies that wish to exclude a proposal from their proxy statements. The changes were seen as making it less likely the SEC would grant such relief and as a result mean that a larger number and array of ESG proposals would get onto proxy statements – something that is generally accepted as having come true.

June Hu, an associate with Sullivan & Cromwell, says 14a-8 no-action relief remains elusive this proxy season – and may even be more elusive than last year. Some companies have succeeded using the 'ordinary business' basis for omitting a resolution, but only where proposals are very granular, while the 'substantially implemented' standard has not met with much success, Hu notes.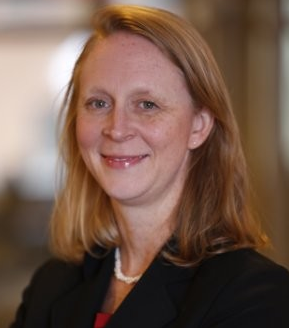 PATENT PROPOSALS
For example, AbbVie, Eli Lilly, Gilead Sciences, Johnson & Johnson, Pfizer and Regeneron Pharmaceuticals each argued that they should be allowed to omit resolutions on their use of intellectual property because, they said, the proposals deal with matters relating to their 'ordinary business operations'. In each case, the SEC responded: 'In our view, the proposal raises issues that transcend ordinary business matters and does not micromanage the company.'

The Interfaith Center on Corporate Responsibility (ICCR) co-ordinated the filing of these proposals with a total of nine pharmaceutical companies. In each case, ICCR member organizations ask the relevant company's board 'to establish and report on a process by which the impact of extended patent exclusivities on product access would be considered in deciding whether to apply for secondary and tertiary patents. Secondary and tertiary patents are patents applied for after the main active ingredient/molecule patent(s) and which relate to the product.'

Meg Jones-Monteiro, senior director for health equity at ICCR, told Corporate Secretary earlier this year that member organizations understand the benefits of patent protections but want to know what it means when producers make secondary or tertiary extensions. If a company's strategy is simply to extend its patents with no new products in the pipeline, it is facing financial risk, she said.

Jones-Monteiro also noted that there have been congressional hearings on drug prices and that legislation is being prepared, in some cases with bipartisan support. The pandemic raised concerns about drug access and potential misuse of the patent system. With political and public attention on the issue, 'this is the right time to file,' Jones-Monteiro said.


401(K) AND RACIAL EQUITY RESOLUTIONS
Other examples of companies failing to get the SEC green light to exclude shareholder proposals include Comcast Corporation, whose shareholders are due to vote on a proposal about the company's retirement plan and how it may be impacted by climate change at its AGM on June 7. The resolution at issue requests that Comcast's board 'publish a report… disclosing how the company is protecting plan beneficiaries with a longer investment time horizon from climate risk in [Comcast's] default retirement options.'

Comcast unsuccessfully asked the SEC for no-action relief if it omitted the proposal on the grounds that, per Rule 14a-8(i)(7), it relates to the company's 'ordinary business operations' – the compensation and benefits it provides to employees.

In its proxy statement, the board urges shareholders to vote against the proposal, stating: 'We do not believe that having our board provide a report on how we are protecting retirement plan beneficiaries from climate risk in default investment options is an appropriate mechanism to provide for prudent stewardship of our retirement plans in accordance with applicable law, nor would this report provide additional information or value to our shareholders.'

A request for comment from the company was not returned at the time of writing the previous article.

Proposals asking companies to have an outside party conduct racial audits have taken off since they were first filed in 2021. Resolutions initially targeted major financial services firms but a wider range of companies are now facing requests. 'The notion of credibility in reporting is why proponents are calling for third parties' to conduct such audits, says Kris Pederson, leader of the EY Americas Center for Board Matters.

One example of a company that failed to get SEC no-action relief for omitting such a proposal is Walmart. Its shareholders will vote on a resolution at its May 31 AGM, filed by United for Respect. It requests that the company 'conduct a third-party, independent racial equity audit analyzing Walmart's adverse impacts on black, indigenous and people-of-color communities, and to provide recommendations for improving the company's racial equity impact. Input from employees, customers and racial justice, labor and civil rights organizations should be considered in determining specific matters to be analyzed.'

In response, Walmart sought no-action relief from the SEC if it omitted the proposal on the grounds that, per Rule 14a-8(i)(12)(i), the resolution 'addresses substantially the same subject matter as a previously submitted shareholder proposal that was included in the company's 2022 proxy materials, and the previous proposal did not receive the support necessary for resubmission.'

Walmart acknowledged that despite the similar wording of the two proposals, their supporting statements indicate that the proponents have different 'perspectives on how racial equity and civil rights concerns may be implicated by the company's business and operations. [But] these differing views do not change the conclusion that both proposals share the same substantive concern and address substantially the same subject matter.'

In its no-action request, Walmart also stated that the 2022 proposal received 0.56 percent of the votes cast at last year's AGM, thereby failing to reach the 5 percent threshold required for resubmission. The SEC responded: 'We are unable to concur in your view that the company may exclude the proposal under Rule 14a-8(i)(12)(i). In our view, the proposal does not address substantially the same subject matter as the proposal previously included in the company's 2022 proxy materials.'

In its 2023 proxy statement, Walmart recommends that shareholders vote against the proposal, writing: 'With approximately 2.1 mn associates as of end of fiscal 2023, a presence in thousands of communities and an extensive supplier base, we aspire to advance equity and inclusion in our business and beyond.

'The board believes the adoption of this proposal is unnecessary because Walmart has already reviewed its business practices and identified primary areas where we can make a difference, designed strategies to have a positive impact with input and feedback provided by a broad range of stakeholders and regularly reports on our strategies, initiatives and progress.'