Group hopes measure would avoid chilling communications between investors and with companies
The Council of Institutional Investors (CII) has welcomed a proposed SEC measure designed to help shareholders engage with portfolio companies without falling foul of regulatory hurdles – but says clarifications are needed.

Specifically, CII is pleased with new Rule 13d-6(c), which would spell out the circumstances under which two or more persons may communicate and consult with one another and engage with a company without being treated as a group that must comply with beneficial ownership reporting obligations.

The measure is part of the SEC's proposed rule amendments governing beneficial ownership reporting under Securities Exchange Act Sections 13(d) and 13(g). The proposals are widely seen as an effort to increase market transparency – with the potential impact of making it more difficult for activist investors to quietly build stakes in companies.

A key element of the proposals that has gained most attention are proposed changes to Regulation 13D-G that would accelerate the filing deadlines for Schedule 13D beneficial ownership reports from 10 days to five days and require that amendments be filed within one business day.

The deadline for comments on the proposed change was April 11.


RULES 13D AND 13G
In CII's comment letter to the SEC, the group's general counsel Jeff Mahoney does not address measures such as the speedier reporting requirement. Rather, he discusses proposed Rule 13d-6(c), which the rule summary states is intended to 'clarify and affirm the operation' of Rule 13D and Rule 13G to permit investors 'to communicate and consult with each other, jointly engage issuers and execute certain transactions without being subject to regulation as a group.'

Mahoney writes: 'This clarification is important to CII members, who often communicate with each other and with other shareholders regarding corporate governance issues at portfolio companies. In addition, CII members may collaborate with other shareholders to engage with board members and management at specific companies on issues of concern.' These collaborations may involve engagement with individual companies on specific matters or may involve investor coalitions addressing topics on a broader scale, he notes.

'Our experience indicates that these types of dialogues are beneficial to investors and companies alike,' Mahoney says. 'Such engagements do not raise any issues with respect to control of a company or efforts to influence control at a given company. Indeed, these engagements reflect the sort of communications and dialogues that the [SEC] has been promoting for the past 30 years.'

CII welcomes Rule 13d-6(c) as a means to clarify the rules of engagement and to avoid chilling communications both between investors and with their portfolio companies. But it notes the ways in which shareholders engage with portfolio companies and with other shareholders have changed since the rule was last updated and argues any rule changes should not upend these.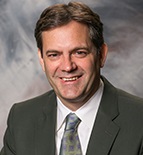 'VOTE NO'
For example, CII urges the SEC to clarify that the exemption from being subject to regulation as a group in proposed Rule 13d-6(c) is available to shareholders engaged in 'vote no' campaigns regarding individual board candidates in uncontested director elections.

Mahoney notes over the past two decades director elections have shifted from being a pro forma exercise through which the management slate is always elected, to a process during which shareholders can vote 'no' to particular directors rather than 'withholding' their proxy.

As a practical matter, he says, 'vote no' campaigns offer a helpful means for shareholders to target the performance of individual directors without involving the sort of corporate control issues that led to the adoption of Section 13 and Rule 13D.

'For example, if shareholders believe that a company's executive compensation policies are flawed… there is value in being able to launch a 'vote no' campaign against the chair and possibly other members of the board's compensation committee,' Mahoney writes. 'Such campaigns exist at this time, with the proponents often posting exempt solicitations to other shareholders on the commission's Edgar system. The council sees no reason to exclude such efforts or similar efforts from the exemption in proposed Rule 13d-6(c).'

CII also urges the SEC to clarify that the exemption under Rule 13d-6(c) is available to shareholders who do not seek to change or influence control of the board even though they engage with the company and/or other shareholders regarding the need for new management leadership.

In addition, Mahoney states there are ambiguities in the text of both prongs of the proposed Rule 13d-6(c) that he urges the SEC to address to avoid chilling shareholder communications.