This week's governance, compliance and risk-management stories from around the web
– Reuters (paywall) reported that Senator Elizabeth Warren, D-Massachusetts, raised concerns that Tesla's board has failed to meet its legal responsibility to protect the company following CEO Elon Musk's acquisition of Twitter, and questioned the reported use of Tesla employees at the social media company.

'Despite widespread concerns about Mr Musk's acquisition of Twitter while serving as CEO of Tesla, it remains unclear whether the Tesla board – which has key decision-making authority within the company – is adequately governing the company or if it has established clear rules and policies to address the risks to Tesla posed by Mr Musk's dual roles,' Warren wrote to Tesla board chair Robyn Denholm.

Warren said Musk had not explained how he will manage conflicts between his role as Twitter CEO and his position at Tesla.

Denholm could not immediately be reached and Tesla did not respond to a request for comment. Musk did not immediately respond to a request for comment.


– Epic Games, the developer and publisher of the video game Fortnite, will pay $520 mn to settle Federal Trade Commission (FTC) allegations that it violated the Children's Online Privacy Protection Act (Coppa), CNBC reported. The FTC had alleged that Epic paired children and teens 'with strangers', exposed them to 'dangerous and psychologically traumatizing issues' and failed to introduce adequate parental control systems. Epic will pay a $245 mn fine against Fortnite's in-game store and refund systems and another $275 mn fine to address child privacy concerns.

The FTC said that despite deciding to market to children, Epic failed to address Coppa violations. Epic allegedly failed to make decisions that would protect children and meet federal regulations, despite having research that indicated that some features presented 'a risk in terms of negative social behavior', according to Epic internal reports cited by the FTC.

Epic didn't admit or deny the FTC's allegations as part of the settlements. 'The laws have not changed but their application has evolved and long-standing industry practices are no longer enough. We accepted this agreement because we want Epic to be at the forefront of consumer protection and provide the best experience for our players,' said Epic in a statement.


– CNN reported that EU governments have reached a deal on the world's first major carbon border tax, as part of an overhaul of its flagship carbon market that aims to make its economy carbon-neutral by 2050. EU ministers have finalized details of the Carbon Border Adjustment Mechanism. The landmark measure adds a pollution price on certain imports to the EU.

Carbon-intensive industries inside the region must comply with strict emissions standards, and the tax is designed to ensure those companies are not undermined by competitors in countries with weaker rules. The measure will apply first to iron and steel, cement, aluminum, fertilizers, electricity production and hydrogen before being extended to other goods.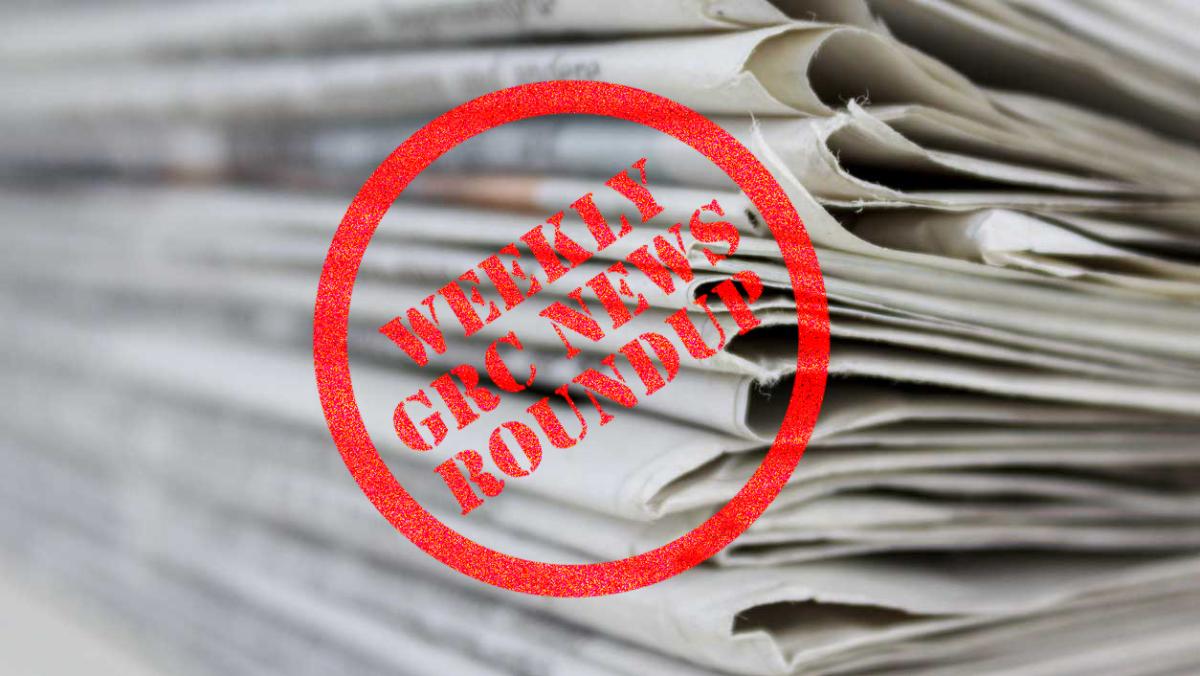 – Activist investor Palliser Capital demanded an extraordinary meeting to replace Capricorn Energy's chair and CEO and to halt its plans to merge with an Israeli natural gas producer, according to the Financial Times (paywall). Palliser Capital said the meeting was necessary given what it called a 'loss of confidence in the judgment and priorities of the current board' and a 'sustained inability to execute a value-accretive corporate strategy.'

Capricorn Energy said it was 'considering the content and legality' of Palliser's demands. But it added that its board unanimously reaffirmed its support for each of the directors the activist was seeking to remove and rejected the idea that Palliser's proposals were in the best interests of shareholders.


– The SEC announced a whistleblower award of more than $37 mn. According to the agency, the whistleblower was the initial source of the company at issue's internal investigation, as well as the source for investigations by the SEC and another agency. Although the company reported the alleged conduct to the SEC and the other agency, the whistleblower received credit for the investigations being initiated because the whistleblower provided the same information to the SEC within 120 days of providing it internally.

'The whistleblower here made persistent efforts to bring the conduct to the attention of the SEC, another agency and the company, and is credited with the results of the company's internal investigation,' said Nicole Creola Kelly, chief of the SEC's office of the whistleblower, in a statement.


– According to Reuters, the past year has been the busiest ever for climate and sustainability rulemaking and no slowdown is expected in 2023. From Canada to South Africa, the proposed or implemented rules have addressed issues ranging from transparency in corporate supply chains to defining what an environmentally friendly activity is. Among the most prolific rulemakers was the EU, which began to roll out sustainability rules for asset managers as part of a series of dictates aimed at ensuring the region hits its climate targets and helps rein in global warming.

Increased regulatory concerns about greenwashing have arisen as trillions of dollars flow into companies and investments touting their ESG credentials. With so much money being put behind companies doing well on ESG, and with a need to ensure laggards are held to account so the world can meet its climate and other sustainability goals, regulators are trying to install clearer market guard rails. With tougher rules, companies and financial services firms will have to adopt higher standards and be more transparent over their ESG efforts to avoid censure – be that public, regulatory or even legal.


– Wells Fargo & Co reached a $3.7 bn settlement with the Consumer Financial Protection Bureau (CFPB) to resolve allegations that it harmed more than 16 mn people with deposit accounts, auto loans and mortgages, The Wall Street Journal reported. The settlement includes a $1.7 bn penalty and more than $2 bn in consumer restitution, the agency said. The CFPB said the bank illegally assessed fees and interest charges on loans for cars and homes. Some consumers had their vehicles illegally repossessed while others had overdraft fees unlawfully applied, the agency said.

The CFPB said Wells Fargo has accelerated efforts to clean up its operations since 2020. 'This far-reaching agreement is an important milestone in our work to transform the operating practices at Wells Fargo and to put these issues behind us,' said CEO Charlie Scharf in a statement. The bank settled without admitting or denying wrongdoing.


– The WSJ reported that the Public Company Accounting Oversight Board (PCAOB) proposed tightening the requirements around how audit firms obtain and verify outside evidence about their clients, a process intended to prevent fraud. At present, audit firms must send out requests asking a third party to confirm the accuracy of certain information, such as the amount of accounts receivable, and can assume that the lack of a response is a corroboration of accuracy.

The PCAOB now wants audit firms to go a step further by confirming the amounts of cash and cash equivalents held by third parties, which are typically lenders – something not required at present. Under the changes, audit firms would no longer be able to rely solely on negative-confirmation requests, which involves seeking a response from third parties only if the stated amount is wrong, as that doesn't provide sufficient audit evidence, the PCAOB said.