This week's governance, compliance and risk-management stories from around the web
– The Wall Street Journal (paywall) reported that Tesla said it will seek shareholder approval at its AGM for an increase in the number of shares of the company to enable a stock split, although it did not specify when such a split would take place or what the ratio of shares would be. The company typically holds its AGM in the fall. The move comes after Amazon.com recently said it would split its stock 20-for-1. Google parent Alphabet said on February 1 that it will enact a 20-for-1 stock split, giving shareholders 19 more shares for every one they own. Stock splits change the stock price, not the total value of an investor's holding, although they have a history of generating a short-term rally in a company's stock price.


– An SEC proposal that would mandate strict climate reporting from public companies could dramatically increase the exposure of these businesses to costly securities litigation, according to the WSJ. Lawyers who represent companies and investors said the proposal could be a potent source of securities fraud litigation, which targets companies over alleged lies or even half-truths told to the investing public.

The underlying premise is simple. Require a company to disclose more information in mandatory disclosures such as annual reports and you are more likely to catch it in a mistake that could prove lucrative for plaintiffs' lawyers. 'The plaintiffs' lawyers are waiting in the wings,' said Craig Marcus, a partner at law firm Ropes & Gray. 'Get some disclosures, settlement and collect a fee? Yeah, absolutely.'

The rule is meant to bring consistency to what has been uneven climate reporting by different companies. Instead of voluntary sustainability reports using handpicked metrics, companies would have to disclose in much greater detail how much carbon they emit and how they plan to address climate risks.


– FedEx Corp founder Fred Smith is stepping down as CEO, the WSJ reported. Smith is handing the CEO role to president and COO Raj Subramaniam. Smith, who is also chair of the FedEx board, will transition to executive chair on June 1 when the leadership change takes place. Subramaniam, a company veteran of more than 30 years, is being named CEO-elect immediately. In a letter to staff, Smith said he timed the appointment of his successor to the company's 50th anniversary and that elevating Subramaniam would allow the CEO-elect to oversee the development of the business plan for the next fiscal year.

Smith is the latest in a line of company founders or long-serving CEOs who have moved into an executive chair position instead of stepping aside entirely. They include Amazon founder Jeff Bezos, who stepped aside as CEO to become executive chair in 2021.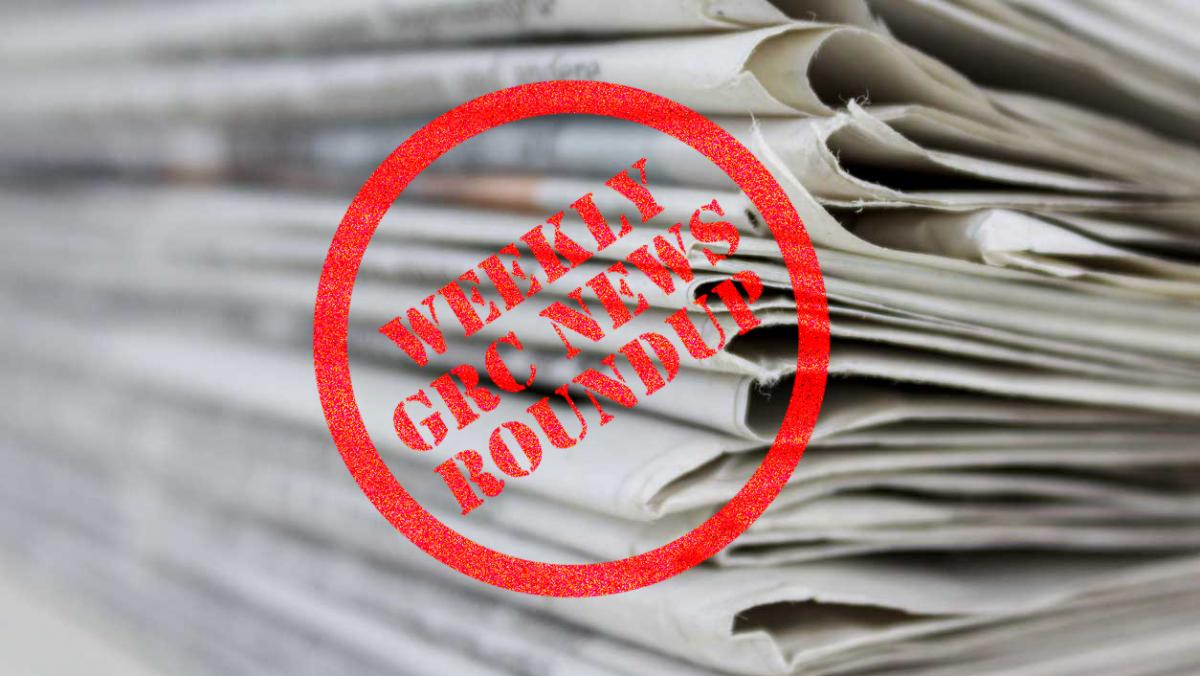 – According to Reuters, the board of Telecom Italia (TIM) started examining a proposal from CVC for a stake in its enterprise services business, and its directors have been briefed on discussions with KKR over a rival approach. On Monday TIM said it remained in talks with KKR to assess the 'attractiveness, actuality and deliverability' of its approach. The interest from CVC comes as TIM chief executive Pietro Labriola moves ahead with a plan to split TIM's service business from its network operations as part of a broader strategy to revamp the company.

TIM and CVC both declined to comment.


– The WSJ reported that the US Department of the Treasury requested $212 mn for its Office of Terrorism and Financial Intelligence in the federal budget for fiscal year 2023 as it seeks to upgrade the sanctions process. The requested amount for the office that develops and implements US policies for combating terrorist financing and other financial crimes is a 14.5 percent jump from the requested funding for fiscal year 2022.

A Treasury-led audit of US sanctions policy, published in October, said the agency needs to adapt and modernize its underlying operational architecture to meet the emerging challenges that might potentially reduce the efficacy of sanctions, including cyber-crimes, technological developments such as digital currencies and new methods of hiding cross-border transactions. President Joe Biden's budget also sets aside $210 mn for the Financial Crimes Enforcement Network to boost its oversight of the financial sector, increase corporate transparency and provide financial intelligence to law enforcement.


– CNN reported that the Biden administration wants to discourage stock buybacks, which critics say allow executives to manipulate markets while funneling corporate profits into their own pockets instead of into the economy. Last year, companies in the S&P 500 repurchased a record $882 bn of their own shares. That number is on track to reach $1 tn in 2022, according to data from Goldman Sachs.

The White House has proposed new rules intended to curb stock buybacks as part of its budget plan. The plan would require executives to hold on to shares for a certain number of years and prohibit them from selling shares for a certain amount of time after a planned buyback. The White House did not specify the exact number of years. Executives sell more stock in the eight days following a buyback announcement from their companies than at any other time, according to SEC data. These repurchases have made up an increasingly large chunk of corporate profits over the past decade.


– Investor Bill Ackman said he will no longer take part in vocal activist short-selling campaigns, CNBC reported. 'Despite our limited participation in this investment strategy, it has generated enormous media attention for Pershing Square. In addition to massive amounts of media hits, our two short activist investments managed to inspire a book and a movie,' Ackman wrote in his annual letter. 'Fortunately for all of us, and as importantly for our reputation as a supportive constructive owner, we have permanently retired from this line of work.'

Ackman continued in the letter: 'We exited because we believed the capital could be better deployed in other opportunities, particularly when one considered the opportunity cost of our time. The aphorism that you 'don't need to make it back the way you lost it' has always resonated with us.'


– According to the WSJ, activist investor Carl Icahn is seeking two board seats at Kroger Co, pushing the supermarket company to make changes among its pork suppliers and to address what Icahn said was a widening gap between worker and executive pay. Icahn sent a letter to Rodney McMullen, Kroger's CEO and chair, criticizing the way pregnant pigs are housed on farms that supply pork to Kroger's stores, as well as the median pay for workers at the Cincinnati-based company.

Kroger said in a statement that it isn't directly involved in the raising or processing of any animals but that it regularly engages with advocacy groups and its suppliers to understand animal-welfare topics. The company said its executive compensation is aligned with shareholders' interests and mostly based on performance. It also said it has raised the average employee wage by 25 percent to $17 an hour over the past four years.


– Reuters reported that a new study found the number of attorney moves between law firms increased 111 percent in the US last year. Lateral moves among law firm partners increased nearly 43 percent over 2020, while the number of associates switching firms was up 149 percent year on year, the National Association for Law Placement (NALP) said. The combined 111 percent annual increase in lateral moves is higher than any time in the two decades NALP has been gathering that data, it said.

'Lateral lawyer hiring at this level is likely unsustainable over time, and I expect the lateral market to cool a bit in 2022, or at least level off, but for now it remains a volatile and fast-moving market,' said NALP executive director James Leipold.


– According to CNBC, Kohl's sent a letter to shareholders in which it pushed back against activist investor Macellum Capital's campaign to add new directors to the retail company's board. In the letter, which comes ahead of Kohl's AGM in May, the company called Macellum's nominees an 'unqualified slate.'

'Macellum is promoting an ever-changing narrative, misinformed claims and value-destructive proposals, all of which reveal a reckless and short-term approach that is not in the interest of driving long-term, sustainable value,' Kohl's said.

Macellum, led by Jonathan Duskin, amplified its pressure on Kohl's in February following months-long criticisms of the retailer for not performing as well as it could in 2021. It nominated 10 directors, including Duskin himself, after the activist called for Kohl's to consider selling itself.

A representative for Macellum didn't immediately respond to a request for comment.


– The UN announced the members of an expert group that will scrutinize corporate pledges to achieve net-zero emissions in an effort to prevent greenwashing as private sector climate plans proliferate, Reuters reported. UN Secretary-General António Guterres said the group of 16 experts will analyze the net-zero plans of companies, investors, cities and regions in order to develop stringent and transparent standards to ensure they deliver their promises.

'Despite growing pledges of climate action, global emissions are at an all-time high,' Guterres said. 'Tougher net-zero standards and strengthened accountability around the implementation of these commitments can deliver real and immediate emissions cuts.' The group's formal launch, first announced at COP26 last November, comes as environmental groups sue companies that lack details about their net-zero plans and as regulators begin to scrutinize the climate commitments made by major companies.


– The SEC's division of examinations announced its 2022 exam priorities. The division will focus on ESG investing, private funds, retail investor protections, information security and operational resilience, emerging technologies and crypto assets.

'The division's 2022 examination priorities identify key risk areas that we expect registrants to address, manage and mitigate with vigilance,' said SEC chair Gary Gensler. 'Investment advisers, broker-dealers, self-regulatory organizations, clearing firms and other registrants are critical market participants, and examinations against our laws and rules are fundamental to instilling the trust necessary for our markets to thrive.'

The division will continue its focus on ESG-related advisory services and investment products, including mutual funds, ETFs and private fund offerings. Among other things, exams will review the voting of client securities in accordance with proxy voting policies and procedures, including whether the votes align with their ESG-related disclosures and mandates, and whether there are misrepresentations of the ESG factors considered or incorporated into portfolio selection.


– According to the WSJ, companies are dropping planned mergers in Europe or taking more time to analyze potential deals as the Russian war in Ukraine curbs what is otherwise expected to be a robust year for acquisitions. A handful of European companies called off prospective deals following the Russian invasion in late February, citing market uncertainty. The conflict is also affecting deals at an earlier stage, prompting some acquirers to stay on the sidelines, at least for now, as they assess the impact of rising energy prices or conduct additional fact-finding about a target's operations, M&A executives said.


– CNBC reported that the Chinese authorities sent another signal of progress toward resolving an audit dispute that's threatened delisting for US-listed Chinese companies. The China Securities Regulatory Commission said in a statement that it convened a meeting this week with some accounting firms and told them to consider preparing for joint inspections. Since March, the SEC has started to name specific US-listed Chinese stocks for failing to adhere to the Holding Foreign Companies Accountable Act. Passed in 2020, the act would allow the agency to delist Chinese companies from US exchanges if US regulators cannot review company audits for three consecutive years.

'We continue to meet and engage with [Chinese] authorities in an effort to achieve a co-operative agreement that provides the [Public Company Accounting Oversight Board (PCAOB)] with the access required to inspect and investigate completely auditors headquartered in mainland China and Hong Kong,' the PCAOB said in a statement. 'Speculation about a final agreement between the PCAOB and [Chinese] authorities on PCAOB access to audit firms headquartered in China and Hong Kong is premature.'