This week's governance, compliance and risk-management stories from around the web
– The Wall Street Journal (paywall) reported that the Financial Crimes Enforcement Network (FinCEN) is warning financial institutions and cryptocurrency firms to be on the lookout for attempts to evade sanctions and other restrictions imposed as a result of Russia's invasion of Ukraine. FinCEN issued an alert that includes red flags to help financial institutions identify potential sanctions-evasion efforts and to remind them to quickly report any suspicious activities.

FinCEN said sanctioned Russian and Belarusian entities and individuals may try to evade sanctions in various ways, including through non-sanctioned Russian and Belarusian banks and financial institutions in third countries. Some signs of possible evasion activity include the use of shell companies to obscure the ownership of entities or funds or to make international wire transfers.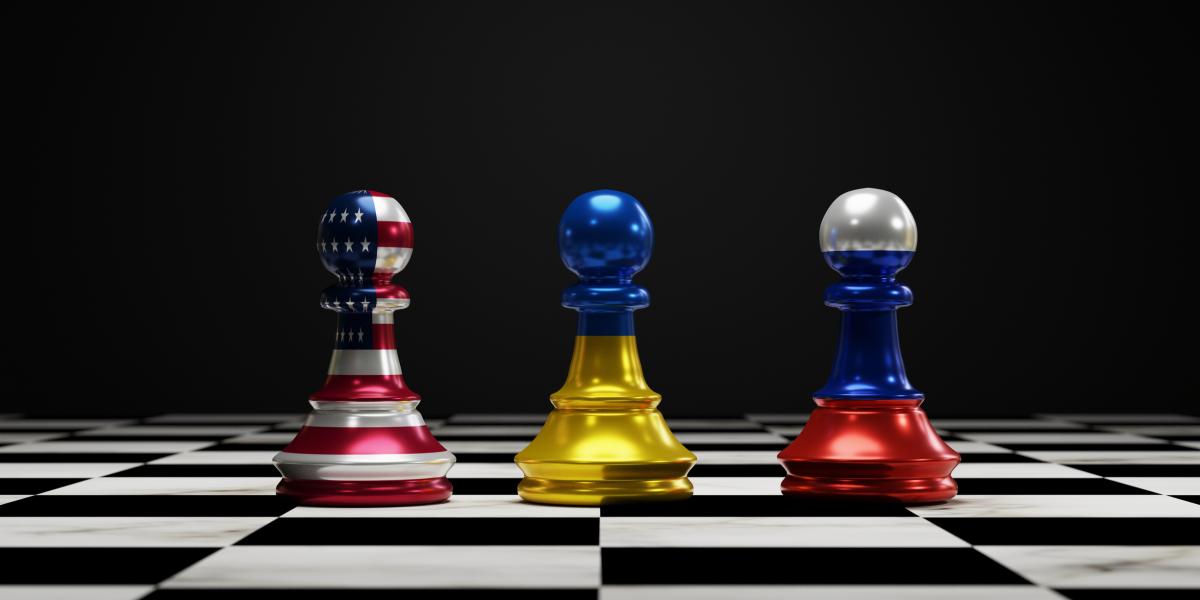 – President Joe Biden signed an executive order calling on the government to examine the risks and benefits of cryptocurrencies, CNBC reported. It is a long-awaited directive that has had the crypto industry on edge, not least due to growing regulatory concern around the world regarding the digital asset market. The order calls on federal agencies to take a unified approach to regulation and oversight of digital assets, according to a White House factsheet. The measures announced on Wednesday will focus on six key areas: consumer and investor protection, financial stability, illicit activity, US competitiveness on a global stage, financial inclusion and responsible innovation.


– According to CNBC, as companies exit Russia with unprecedented speed, one of the questions being weighed is where this response to an act of unprovoked war fits on the spectrum of leadership decision-making. Is it a short-term pause, a sign of the greater influence of ESG considerations in the C-suite or a significant reshaping of corporate strategy and the economy around the theme of deglobalization?

For some experts in international business and management, current events appear as if they may go well beyond reputation management and to a fundamental shift from the post-World War II period of increasingly global markets and efforts to achieve global scale. Gary Hufbauer, a fellow at the Peterson Institute for International Economics, thinks the emphasis on CSR has played a role in the swift response.

'My thinking is that we've had this period of emphasis on [CSR] and many CEOs and directors nominally saying they are all for it,' he says. 'With the 'woke language' of the moment they would be hard pressed by the background, their statements and the atmosphere not to be out in front of it.' 


– Reuters reported that Cleary Gottlieb Steen & Hamilton is temporarily shutting down operations in Moscow. The law firm said it will halt its work in Russia 'pending further developments, while continuing to support our Moscow colleagues.' Cleary Gottlieb is also ending its representation of Russian government and state-owned entities and is complying with sanctions handed down over the Russian invasion of Ukraine, a spokesperson said. Law firms Linklaters and Norton Rose Fulbright have announced the closure of their Moscow offices in the wake of Russia's invasion of Ukraine, and other firms have said they are considering their future in Russia.


– The SEC announced an award of more than $3.5 mn to a whistleblower who provided critical information that significantly contributed to the success of two enforcement actions by the agency. 'Whistleblowers play an integral role in the agency's enforcement efforts and protection of investors,' said Creola Kelly, chief of the SEC's office of the whistleblower, in a statement. 'In fiscal 2022 alone, the SEC has awarded more than $143 mn to whistleblowers who provided high-quality information and assistance that led to the success of enforcement actions.'


– The SEC proposed amendments to its rules with the aim of enhancing and standardizing disclosures regarding cyber-security risk management, strategy, governance and incident reporting by public companies. The proposed amendments would require, among other things, current reporting about material cyber-security incidents and periodic reporting to provide updates about previously reported cyber-security incidents.

The proposal would also require periodic reporting about a company's policies and procedures to identify and manage cyber-security risks, the company's board of directors' oversight of cyber-security risk and management's role and expertise in assessing and managing cyber-security risk and implementing cyber-security policies and procedures. In addition, the proposal would require annual reporting or certain proxy disclosure about the board of directors' cyber-security expertise, if any.


– The WSJ reported that Amazon's board approved a 20-for-1 stock split and authorized the company to repurchase up to $10 bn of its common stock. An Amazon spokesperson said the split will make the split-adjusted share price more accessible for potential investors and will allow employees more flexibility in how they manage stock-based compensation. The stock split and authorized share increase are subject to shareholder approval at the firm's AGM, which is scheduled for May 25.


– Reuters reported that according to people familiar with the matter, Ryan Cohen's RC Ventures, which owns almost 10 percent of Bed Bath & Beyond, hired a proxy solicitor, signaling that the firm is preparing for a potential proxy fight at the housewares retailer. RC Ventures has retained Harkins Kovler, the solicitor frequently used by activist investor Carl Icahn in his corporate battles, the people said.

Cohen, who co-founded online pet food company Chewy and chairs the board at GameStop, disclosed his stake in Bed Bath & Beyond in a letter in which he urged the company to narrow its focus on operational and inventory improvements.

A representative for Cohen did not respond to requests for comment. Harkins Kovler declined to comment.


– Goldman Sachs said it is exiting Russia, becoming one of the first major global investment banks to do so after the country invaded Ukraine last month, CNBC reported. 'Goldman Sachs is winding down its business in Russia in compliance with regulatory and licensing requirements,' a bank spokesperson said. 'We are focused on supporting our clients across the globe in managing or closing out pre-existing obligations in the market and ensuring the wellbeing of our people.'


– CNBC reported that, according to Moody's Investors Service, this year 29 percent of corporate board seats at North American and European companies are held by women, up from 24 percent two years ago. Among North American companies, board seats occupied by women rose to 27 percent from 22 percent, the data showed. A higher proportion of women on boards is correlated with higher credit ratings, according to Moody's. 'We consider the presence of women on boards – and the diversity of opinion they bring – as being supportive of good corporate governance, which is positive for credit quality,' the ratings agency said.