This week's governance, compliance and risk-management stories from around the web
– The Wall Street Journal reported that companies are asking the SEC to alter its proposed climate-disclosure requirements to give deal makers enough time to report information about acquired companies. Executives and lawyers said they worry the proposal, which would force public companies to disclose information about climate risks and emissions, could delay or even derail M&A deals.

The SEC has proposed requiring companies to report their carbon emissions and, in certain cases, those of their suppliers and customers. Depending on what the final version says, climate-related disclosures could extend the due-diligence period around transactions or make a deal less appealing overall if buyers are forced to report on acquired businesses without having the time to fully integrate them into their financial statements, executives and lawyers said.

The SEC declined to comment on whether it is making changes to the proposal or when it plans to publish a final rule.


– Shareholders of Spanish fashion retail company Inditex approved Marta Ortega, the youngest daughter of its founder Amancio, as the group's chair, alongside a new CEO, Oscar Garcia Maceiras, Reuters reported. The voting took place during the first AGM since Ortega started in her new role as non-executive chair in April, the final step in a generational handover that began a decade ago.

The transition comes as the world's largest fast fashion retailer has suspended operations in Russia, its second-largest market in terms of shops. The company's CEO told shareholders it would continue to monitor the situation in Russia and would keep operations suspended for the time being.


– Assistant attorney general Kenneth Polite said prevention is crucial to the US Department of Justice's (DoJ) efforts to fight both violent crime and corporate misconduct such as bribes paid by companies overseas, the WSJ reported. 'Even if we tried to prosecute every instance of corporate wrongdoing that we can possibly achieve, it still wouldn't be enough,' he said. 'We have to invest in prevention as a department, and, frankly, as a society.'

Federal prosecutors tackling gangs and gun violence have experimented with community outreach, youth mentorship programs and other strategies to prevent crime before it happens. They are now looking to do something similar in the cubicles and boardrooms of US companies through a focus on compliance.

Polite, who leads the DoJ's criminal division, said the department's policies on white-collar crime should be 'seamlessly analogous' with the rest of its wide-ranging brief. 'All of my experiences as a prosecutor, and outside of DoJ, inform the way that I think about all of these types of cases,' he said.


– The WSJ reported that Twitter sent a letter to Elon Musk saying his effort to abandon his $44 bn takeover is 'invalid and wrongful' and that Twitter hasn't breached any of its obligations. In a letter, Twitter's lawyers said Musk's effort to terminate the deal is a repudiation of his obligations under the merger agreement.

The letter was a response to one from Musk's lawyer accusing the company of not providing the necessary data Musk needs to assess the prevalence of fake or spam accounts and saying that Twitter was in 'material breach' of multiple provisions of the agreement.

'Twitter has breached none of its obligations under the agreement, and Twitter has not suffered and is not likely to suffer a company material adverse effect,' Twitter's lawyers wrote. They said the agreement isn't terminated, the bank and equity commitments remain in effect and demanded that Musk comply with their obligations.

'As it has done, Twitter will continue to provide information reasonably requested by Mr Musk under the agreement and to diligently take all measures required to close the transaction,' William Savitt of Wachtell, Lipton, Rosen & Katz wrote in the letter.

An attorney for Musk declined to comment.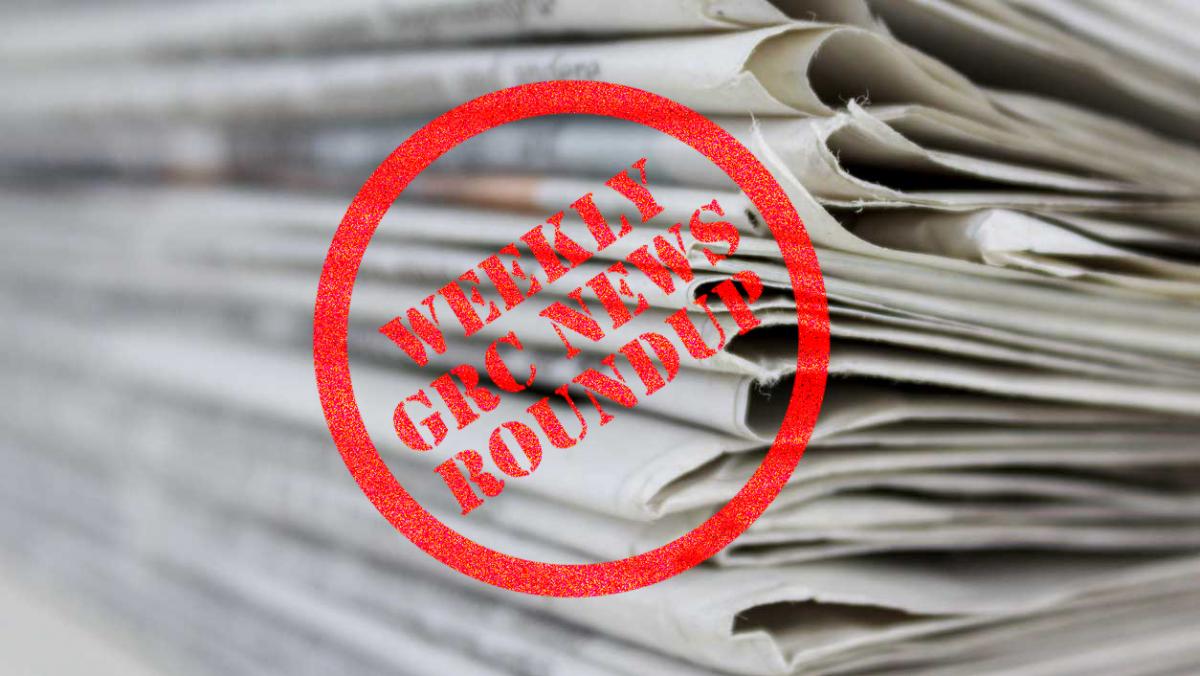 – Reuters reported that the EU's securities regulator said that a new global standard setter for company sustainability reporting – the International Sustainability Standards Board (ISSB) – needs to ensure its definition of 'sustainability' fits with other initiatives to stamp out green-washing. The ISSB has proposed a set of global baseline company disclosure rules, which largely focus on the impact of climate change on companies. But it is only one of several initiatives designed to stop green-washing.

The European Securities and Markets Authority (ESMA) said the ISSB proposals do not clearly define what sustainability-related matters are being addressed. 'ESMA would recommend selecting a converged scope and definition of what is meant by 'sustainability' with other major standard-setting initiatives,' ESMA chair Verena Ross said in a letter to the ISSB. Ross said a converged definition would help create a 'truly interoperable standard-setting solution' for sustainability reporting.

The EU has already agreed on its own rules for companies to disclose the impact of ESG issues on their business, and their own impact on the environment. The SEC has also proposed its own disclosure rules. Faced with three sets of norms, companies are calling for a common terminology to avoid confusion.


– CNBC reported that Jon Cunliffe, the Bank of England's deputy governor for financial stability, said regulators need to 'get on with the job' of bringing the use of crypto technologies within the 'regulatory perimeter'. Finance carries inherent risks, and although technology can change the way risks are managed and distributed, it cannot eliminate them, he said. 'Financial assets with no intrinsic value… are only worth what the next buyer will pay. They are therefore inherently volatile, very vulnerable to sentiment and prone to collapse,' Cunliffe said.


– According to the WSJ, a growing number of brands are taking a public stance against the US Supreme Court decision overturning Roe vs Wade and expressing their support for abortion rights. Many are speaking up after staying silent when a leaked draft of the Supreme Court opinion in May suggested that such a decision was coming.

Skin-care brand Kinship used Instagram on June 24 – the day the ruling was announced – to quote from three justices' dissent. It added, 'America, we grieve with you in this moment.' JCrew weighed in the next day, writing on Instagram that the court's decision 'puts the health, independence and economic stability of all of us at risk.'

More companies have said nothing on the subject, despite the growing expectation that brands will weigh in on social issues. But some of those have announced policies covering the costs of employee travel for medical services, including abortion.


– Reuters reported that the SEC voted to rescind rules introduced under former President Donald Trump that critics said impeded the independence of proxy adviser firms. Companies say the advisory firms have amassed too much sway over corporate elections and should be more tightly regulated. They disagree.

In 2020, the SEC introduced rules that increased proxy advisers' legal liability and required them to share recommendations early on with company executives. Investor advocates said the changes tilted the scales in favor of companies over investors.

The amendments specifically rescind two exemptions, including a requirement that proxy advisers provide a first look to corporations of the advice to be placed on the agenda. They also remove a requirement that allowed clients of proxy firms to be notified of any written responses to their advice from companies.


– The SEC also proposed amendments to the rule that governs the process for including shareholder proposals in a company's proxy statement. Under Rule 14a-8, companies generally must include shareholder proposals in their proxy statements. But it provides several bases for exclusion, including several substantive requirements that proposals must comply with to avoid exclusion. The proposed amendments would revise three of the bases for exclusion to promote what the SEC called in a statement 'more consistency and predictability in application.'

The proposed amendments to Rule 14a-8 would revise the following bases for exclusion.
Substantial implementation. The proposed amendments would specify that a proposal may be excluded under this provision if the company has already implemented the 'essential elements' of the proposal
Duplication. The proposed amendments would specify that a proposal 'substantially duplicates' another proposal previously submitted for the same shareholder meeting if it addresses the same subject matter and seeks the same objective by the same means
Resubmission. The proposed amendments would provide that a proposal constitutes a resubmission if it substantially duplicates another proposal that was previously submitted for the same company's previous shareholder meetings.

– The Biden administration saw a key figure of its financial-regulatory team move into place as the Senate confirmed Michael Barr to become the government's most influential banking regulator, the WSJ reported.

Barr's confirmation as the Federal Reserve's vice chair for supervision means the central bank has a full seven-member board for the first time in nearly a decade and adds to a group of Biden-appointed bank overseers who may revisit financial regulations that were eased during the Trump administration. Barr won bipartisan support for the regulatory role, which has a four-year term.


– The US Department of the Treasury published a fact sheet in an effort to clarify its sanctions policy on Russia, saying that agricultural and medical products aren't targets, the WSJ reported. Rising fuel, food and fertilizer costs, often attributed to the war in Ukraine and the resulting sanctions regimes, have disrupted public finances and stirred public anger, particularly in developing countries.

The fact sheet states that the Treasury Department's Office of Foreign Assets Control has issued a general license to authorize certain types of transactions related to agricultural commodities and agricultural equipment, as well as medicine and medical devices. It states that the US strongly supports United Nations efforts to bring both Russian and Ukrainian grain to world markets. The document also notes that the US hasn't imposed sanctions on the export of fertilizer to or from Russia.