This week's governance, compliance and risk-management stories from around the web
– Reuters reported that ISS said US Foods Holdings shareholders should vote for three of Sachem Head Capital Management's five director nominees, arguing that the company would benefit from 'closer board oversight.'

'The dissident has made a case for change, and the issues identified warrant the addition of three dissident nominees who can add supply chain and executive experience, directly represent shareholders and bring robust public board and relevant industry experience,' ISS wrote in its report.

Scott Ferguson, Sachem Head's founder, began pushing for changes last year and has said he believes the company is lagging peers and has not improved operations as promised. The firm initially sought to take control of the board by nominating seven directors but reduced its slate after the company took steps that included adding two independent directors to persuade investors it was pursuing the right strategy.

Representatives for US Foods and Sachem Head did not immediately respond to requests for comment. The company's AGM is scheduled for May 18.


– An official from the UK's finance ministry said rules may be needed to stop the risk of greenwashing arising from 'totally unregulated' ESG ratings used for investing in sustainable assets, Reuters reported. Adam Lyons, head of the ministry's green finance unit, said greenwashing, or unsubstantiated claims about corporate ESG credentials, was a serious problem in financial markets.

The ministry will this year work with the Financial Conduct Authority (FCA) and raters to understand the issues affecting the sector and whether it should be brought into the regulatory fold, Lyons said. The FCA said last year that ESG ratings needed tighter oversight.


– ­The SEC extended until June 17 the public comment period on its proposed rulemaking on climate-related disclosures. The commission also announced that it will reopen for 30 days the comment periods on the proposed rulemaking on private funds and on the proposed rulemaking to include significant Treasury markets platforms within Regulation ATS.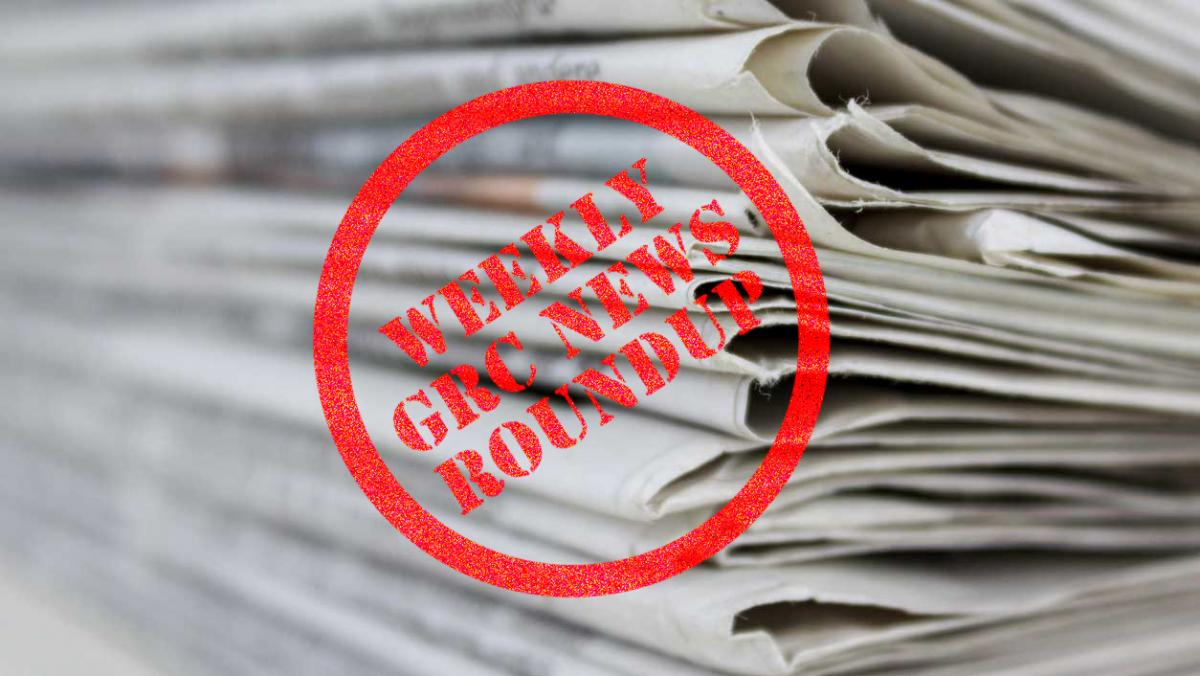 – Reuters reported that the US Chamber of Commerce said it opposes a bill aimed at restoring the US Federal Trade Commission's (FTC) power to force deceptive companies and scam artists to return ill-gotten gains. The FTC had been suing in such cases for decades to recover funds but was stopped in April 2021 by the US Supreme Court, which ruled that the agency went further than it could legally in extracting money following wrongdoing.

'This legislation would grant entirely new and sweeping enforcement powers to the [FTC],' chamber executive vice president Neil Bradley said in a letter, adding that the bill 'had no meaningful bipartisan or stakeholder involvement.' The letter was addressed to Sen Maria Cantwell, D-Washington, chair of the Senate Commerce Committee and a lead sponsor of the bill, as well as Sen Roger Wicker of Mississippi, the top Republican on the committee.

In the five years before the 2021 Supreme Court decision, the FTC returned $11.2 bn to consumers, Cantwell's office said recently.


– Citigroup named Tom Anderson as its new chief compliance officer (CCO), The Wall Street Journal (paywall) reported. Anderson, who is currently CCO of Citi's personal banking and wealth management business, will begin his new role on June 1, according to an internal memo from Citigroup general counsel Brent McIntosh seen by the WSJ. Anderson 'played a key role in moving Citi's compliance risk program forward,' McIntosh said.

Anderson rejoined Citi last summer following a seven-year spell at JPMorgan Chase & Co, where he was head of compliance for consumer and community banking at JPMorgan Chase Bank. Before that, Anderson was chief executive of American Express Global Banking, serving as a liaison to US and international regulators.


– Reuters said that, according to a report from Russell Reynolds Associates, nearly half of the top lawyers appointed at the 500 biggest companies in the US in 2021 were female, a sign of some diversity progress across large corporate legal departments. The report said that 59 Fortune 500 companies named new general counsel last year – and 29 of those were women. This 49 percent figure exceeds the 42 percent of total Fortune 500 general counsel appointed in 2020 who were female. It's a larger leap from the 28 percent of female general counsel appointees in this segment of companies that Russell Reynolds reported in 2018.

Growing attention on social and racial justice, as well as increased turnover in the general counsel ranks due to Covid-19, may have spurred diversity increases since 2020, according to the report. Aside from new appointments, Cynthia Dow, a consultant at Russell Reynolds and an author of the new report, said the Fortune 500 has moved 'much closer' to gender parity among sitting general counsel.


– According to Reuters, JPMorgan Chase & Co CEO Jamie Dimon will find out on Tuesday how shareholders feel about a special $52.6 mn stock option award he received to stay on for five more years, which is opposed by two key investor advisory firms. Dimon's annual pay faces a non-binding vote at the bank's AGM. JPMorgan has won approval from more than 90 percent of votes cast in its say-on-pay ballots in eight of the last 12 years. But this year ISS and Glass Lewis have recommended that shareholders vote 'no' because of the special award.

JPMorgan directors have said that Dimon's special award 'reflects the board's desire for him to continue to lead the firm for a further significant number of years.' The board said it considered Dimon's performance, his leadership since 2005 and 'management succession planning amidst a highly competitive landscape for executive leadership talent.'