This week's governance, compliance and risk-management stories from around the web
–Bloomberg reported that McDonald's will add Marriott International CEO Anthony Capuano to its board as part of a handful of changes. In addition to Capuano, the board is adding Jennifer Taubert, an executive vice president and worldwide chair of pharmaceuticals at Johnson & Johnson, and Amy Weaver, CFO at Salesforce. All three appointments are effective October 1.

Sheila Penrose will retire from the board at the end of September after more than 15 years, the company said. Penrose led the board's sustainability and corporate responsibility committee, and all three new board picks mentioned diversity and equality in their statements provided by McDonald's.


–Apple employees have pushed back at tech company's return-to-office orders, launching a petition saying the firm risked stifling diversity and staff wellbeing by restricting their ability to work remotely, according to The Guardian. The petition is in response to an all-employee memo from the Apple CEO Tim Cook saying workers would have to come into the office for at least three days a week from September, including Tuesdays, Thursdays and a third day to be determined by individual teams.

The plan is less restrictive than previous proposals that would have forced staff to return every Monday, Tuesday and Thursday, with Cook saying it would 'enhance' the company's ability to work flexibly, 'while preserving the in-person collaboration that is so essential to our culture.'

Apple was contacted for comment.


–CNBC reported that German sporting goods maker Adidas said that its CEO Kasper Rorsted would leave his post next year, before his contract is due to run out, and that it had started searching for a successor. 'After three challenging years that were marked by the economic consequences of the Covid-19-pandemic and geopolitical tensions, it is now the right time to initiate a CEO transition and pave the way for a restart,' supervisory board chair Thomas Rabe said in a statement.

The company said Rorsted and its supervisory board had mutually agreed that the CEO would hand over his position during the course of 2023. He will remain in office until a successor has been appointed, it added.

Rorsted said it had required 'huge efforts' to master the challenges of the past few years. 'This is why enabling a restart in 2023 is the right thing to do – both for the company and me personally,' he said.


–Food group Nestlé said it was proposing Luca Maestri, CFO at Apple, and Chris Leong, chief marketing officer at Schneider Electric, for election to its board of directors, Reuters reported. The elections will take place at the company's AGM on April 7. Ann Veneman will retire from the board, and Kasper Rorsted has decided not to stand for re-election, Nestlé added in a statement.

The board will propose the re-election of the chair and all other existing members of the board. With the proposed nominees, the Nestle board will comprise 14 members, of which 12 are independent directors.


–Bloomberg reported that ISS recommended in a report that shareholders in Richemont reject activist investor Bluebell Capital Partners' proposal to name former Bulgari CEO Francesco Trapani to the luxury-goods company's board as representative of Richemont's A-class equity holders, saying the appointment wouldn't serve their interests. 'The dissident has failed to make a compelling case that change is needed on the board,' ISS analysts wrote.

Richemont chair Johann Rupert has also urged shareholders not to vote for Trapani. The company has instead nominated current board member Wendy Luhabe to represent A-share investors, a proposal that ISS also backed.

The proxy adviser did recommend voting in favor of other Bluebell proposals, including doubling the overall board size to six directors and ensuring A and B shareholders are equally represented.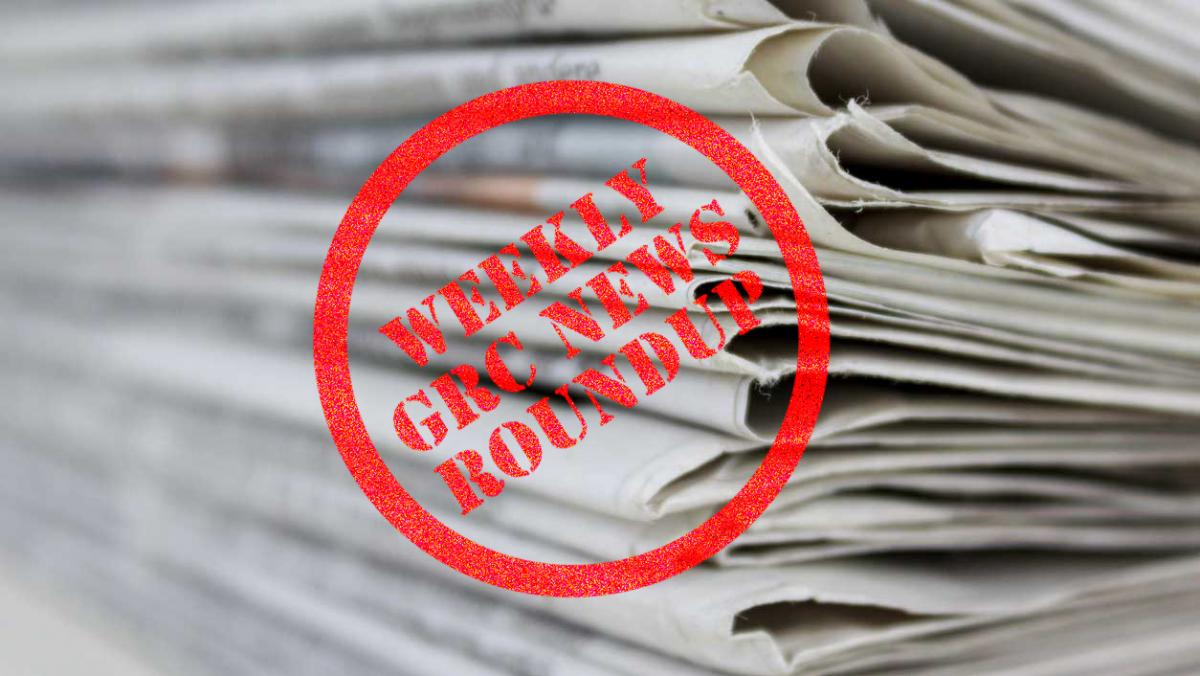 –The Wall Street Journal reported that, according to people familiar with the matter, US and Chinese authorities are nearing an agreement that would allow the Public Company Accounting Oversight Board (PCAOB) to travel to Hong Kong to inspect the audit records of Chinese companies listed in New York.

Securities regulators in Beijing are making arrangements for US-listed Chinese companies and their accounting firms to transfer their audit working papers and other data from mainland China to Hong Kong, the people said. Officials from the PCAOB would then travel to the semi-autonomous city to perform on-site inspections of the Chinese companies' auditors and their records, they added. A final agreement can only be reached if US regulators determine they have full access to the audit working papers, they said.

The China Securities Regulatory Commission said it doesn't have any relevant information to disclose. The PCAOB declined to comment.


–The SEC's whistleblower awards program has been championed by lawyers and politicians for offering strong incentives for tipsters to come to the agency with evidence of wrongdoing, the WSJ noted. But it said a recent research paper by Alexander Platt, associate professor of law at University of Kansas School of Law, finds that almost a quarter of the SEC's whistleblower awards have gone to law firms with attorneys who have close connections to the agency, potentially deterring other whistleblowers from coming forward. The paper claims that a disproportionate share of awards is going to a concentrated group of 'well-connected, repeat players' who may be using their connections to help their clients' claims.

'The commission shows no special preference or treatment for claimants who are represented by counsel, including counsel who were former SEC attorneys,' an SEC spokesperson said. The SEC has said it has awarded more than $1.3 bn to 281 individuals through the whistleblower program since 2011.


–The SEC adopted amendments to its rules to require companies to disclose information reflecting the relationship between executive compensation paid and the company's financial performance. The rules implement a requirement mandated by the Dodd-Frank Act. The commission proposed pay versus performance disclosure rules in 2015 and reopened the comment period on the proposal in January of this year. The amendments require registrants to provide a table disclosing specified executive compensation and financial performance measures for their five most recently completed fiscal years.

'The commission has long recognized the value to investors of information on executive compensation,' SEC chair Gary Gensler said in a statement. 'Today's rule makes it easier for shareholders to assess a public company's decision-making with respect to its executive compensation policies. I am pleased that the final rule provides for new, more flexible disclosures that allow companies to describe the performance measures it deems most important when determining what it pays executives.'