This week's governance, compliance and risk-management stories from around the web
– CNN reported that, according to a securities filing, Twitter's board of directors was dissolved following Elon Musk's takeover of the company. The filing states that all previous members of Twitter's board are no longer directors 'in accordance with the terms of the merger agreement'. Almost immediately after Musk completed his $44 bn deal to acquire Twitter, he terminated at least four of its top executives.


– Before the SEC adopted a new rule on clawing back executive pay, the agency and federal prosecutors had begun increasing their efforts to recoup compensation from top executives whose companies run afoul of accounting rules or the law, according to The Wall Street Journal (paywall). The new rule will require companies to try to recover incentive pay from executives after significant financial-statement errors, even where no misconduct occurred.

The SEC has become more aggressive about using existing powers to pursue such clawbacks where accounting violations are alleged to stem from misconduct, including from executives who weren't directly involved. This enforcement activity is intended to press corporate leaders to better police conduct at all levels of their companies, say legal, compensation and governance professionals. Pay packages are unlikely to change much, the professionals say. But companies are more likely to sue current or former executives to recover past pay.

An SEC spokesperson declined to comment.


– The WSJ reported that EU officials have proposed a far-reaching ban on the sale of goods made with forced labor, a move that follows tough US action that could lead companies to increase scrutiny of their supply chains. The proposal from the European Commission would block goods made with forced labor from being imported into the EU or stop them from being sold if they are found inside the region.

The plan is in the early stages and could take years to come into force but, if adopted, could require companies to undertake tougher due-diligence efforts to continue selling into the EU. 'If the law passes as written, there's going to be significant new due-diligence requirements for industry,' said Kit Conklin, a vice president at risk data and software company Kharon. Forced-labor issues should be a 'C-suite level' discussion for most businesses, he added.


– CNN reported that, according to US Department of the Treasury data, US financial institutions reported more than $1 bn in potential ransomware-related payments in 2021, more than double the amount from the previous year and the most ever reported. The five hacking tools behind the most payments during the last half of 2021 are all connected to Russian hackers, according to the report from the treasury's Financial Crimes Enforcement Network.

The sharp increase in reported ransomware payments could be due to banks getting better at tracking and reporting the payments, according to the treasury, as well as a broader trend of a high rate of ransomware attacks across industries.

US officials have long complained that a lack of requirements for companies to report ransomware attacks to the government has left authorities unaware of the scope and cost of the problem. That is starting to change through a law that requires certain companies to report ransomware attacks and payments to the Department of Homeland Security.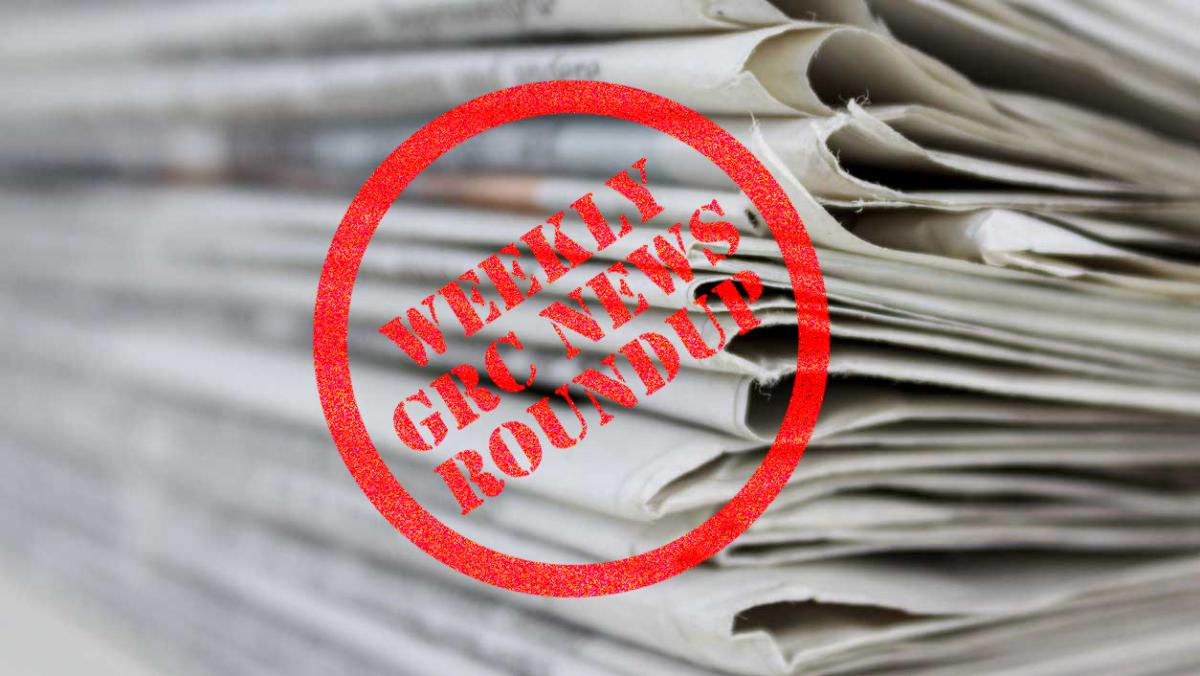 – The UK government is moving ahead to tighten oversight of the so-called shadow banking sector, taking the lead ahead of possible co-ordinated international action, according to Reuters. UK regulators could pre-empt recommendations by the G20's Financial Stability Board (FSB) to require permanently higher liquidity buffers for liability driven investment (LDI) funds – used by UK defined benefit pension schemes – backed by regular stress tests, two people familiar with the matter said.

The Bank of England in September had to buy UK government bonds after the £1.6 tn ($1.8 tn) LDI sector struggled to come up with extra collateral to cover crashing bond prices. The bank recently called for 'effective policy outcomes' from the FSB to improve resilience and remediate 'structural vulnerabilities' in non-banks.


– The SEC adopted amendments to Form N-PX to enhance the information that mutual funds, ETFs and certain other registered funds report about their proxy votes. According to an SEC statement, the changes will make these funds' proxy voting records more usable and easier to analyze, improving investors' ability to monitor how their funds vote and compare different funds' voting records. The rulemaking also requires institutional investment managers to disclose how they voted on executive compensation, or say-on-pay matters, which fulfills one of the remaining rulemaking mandates of the Dodd-Frank Act.


– The SEC is warning that the market sell-off and concerns about a recession may encourage more companies to cheat on their finances, and it is pressuring auditors to catch them, reported the WSJ. 'The current economic environment is subject to significant uncertainties and, historically, that oftentimes leads to heightened fraud risk,' said Paul Munter, acting chief accountant at the agency. 'So we are trying to be proactive and speak to the marketplace.'

The SEC is worried that auditors too often fail to respond adequately to red flags that point to possible financial chicanery, Munter said in a statement last month. Regulators' inspections of audits 'consistently identify areas of concern involving auditors' application of due professional care and professional skepticism when considering fraud,' the statement said.

Auditors say they are following the law, which limits their responsibility to root out fraud, and they get frustrated by the public backlash when they fail to catch companies deliberately manipulating financial statements. Munter said in his statement it is 'particularly troubling' when auditors focus on what they aren't required to do, which could reduce the chances of detecting fraud.


– The WSJ reported that, according to an official, the Internal Revenue Service (IRS) has opened 20 criminal investigations in its crackdown on the evasion of sanctions the US imposed after Russia's invasion of Ukraine. The law-enforcement unit at the IRS opened the probes as part of its work with Task Force KleptoCapture and continues to develop new leads, said Guy Ficco, the criminal investigation division's deputy chief.

The IRS has taken a leading role in the task force, but the 20 investigations cited aren't the total number of probes by all task force members, Ficco said. The agency said in an annual report that it had identified nearly 50 potential individuals and entities for possible sanctions enforcement actions as of September 30.