This week's governance, compliance and risk-management stories from around the web
– The Wall Street Journal (paywall) reported that Facebook owner Meta Platforms was fined $1.3 bn by EU regulators for sending user information to the US. Meta's top privacy regulator in the EU said in its decision that Facebook has for years illegally stored data about European users on its servers in the US, where it contends the information could be accessed by US spy agencies without sufficient means for users to appeal.

In addition to imposing a fine, the decision orders Meta to stop sending information about European Facebook users to the US, and delete data already sent, within about six months. But the decision, Meta said, could avoid those orders if the US government completes a trans-Atlantic agreement with the EU to allow data transfers before then.

Meta said it would appeal the ruling and seek a stay to delay its suspension orders. 'This decision is flawed, unjustified and sets a dangerous precedent for the countless other companies transferring data between the EU and the US,' the company said.


– Reuters (paywall) reported that law firm Allen & Overy and New York's Shearman & Sterling plan to merge in a deal that would create one of the world's largest legal practices with combined global revenue of roughly $3.4 bn. If approved by a vote of partners at both firms, the deal would be one of the largest law firm mergers in recent years and create a company with around 3,900 lawyers across 49 offices globally. Allen Overy Shearman Sterling will be called A&O Shearman for short.


– CNBC reported that Shell's CEO and board were shielded by security staff as climate protesters unsuccessfully tried to storm the stage at the company's AGM. Waves of disruption delayed the meeting for more than an hour. The protest comes as climate-focused investors try to ramp up pressure on the firm after a run of record profits.

Follow This, a small Dutch activist investor and campaign group, tabled a resolution at Shell's AGM calling on the company to align its climate targets with the Paris Agreement and commit to absolute carbon emissions cuts by 2030. These cuts, Follow This says, should include Scope 3 emissions. It echoes a 2021 ruling by a Dutch court that Shell should reduce its global carbon emissions by 45 percent by the end of the decade, which the company has appealed. Dutch pension managers MN and PGGM – both Shell shareholders – endorsed the resolution for the first time.

Shell, which is aiming to become a net-zero emissions business by 2050, recommended shareholders vote against the motion tabled by Follow This. The company said it was 'unclear, generic and would create confusion as to board and shareholder accountabilities.'


– A judge dismissed a proposed class action lawsuit against Elon Musk that claimed he cheated Twitter shareholders several times last year while buying the social media company, Reuters reported. US District Judge Charles Breyer in San Francisco said plaintiff William Heresniak lacked standing to sue because he challenged 'wrongs associated with' Musk's buyout, not the fairness of the buyout itself.

Heresniak's lawyers did not immediately respond to requests for comment outside business hours. Lawyers for Musk, two of his holding companies and Twitter did not immediately respond to requests for comment.


– The WSJ reported that, according to people familiar with the matter, activist investor TCS Capital Management has built a stake in Yelp and is calling on the company to explore strategic alternatives including a sale. TCS Capital believes Yelp could be sold to another technology or media company or private equity firm, according to a letter from the fund's founder and president Eric Semler to Yelp's board. Semler believes Yelp's long-standing CEO and co-founder Jeremy Stoppelman has received 'unconscionable compensation packages' and that Yelp's board lacks industry experience, according to the letter.

'Yelp maintains an active dialogue with our shareholders and values constructive feedback on our business and ways to create value,' a company spokesperson said.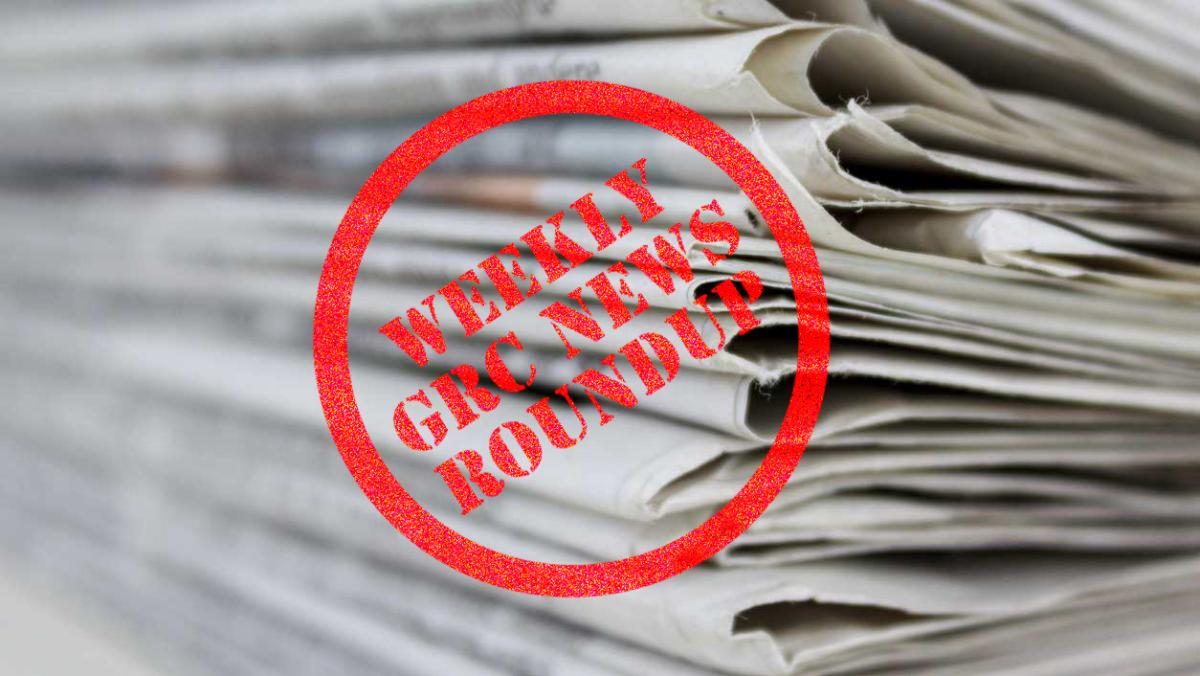 – Reuters noted that data from S&P Global Commodity Insights showed that mining companies lag far behind other industries in terms of female representation in top leadership roles. The research found that women fill just 12.1 percent of the highest-ranking executive positions across more than 2,000 publicly listed mining firms globally as of April, a rise of only 1.6 percentage points from October 2021. Women currently hold 14 percent of all mining executive positions and 12.3 percent of board seats, the data showed. This compares with women holding 42.7 percent of senior and leadership roles globally across sectors, according to the World Economic Forum.

Barbara Dischinger, director of International Women in Mining, said hurdles slowing the pace of expected improvement include implicit biases in selection and promotion processes and a lack of role models, mentoring and sponsorship.


– The WSJ reported that, according to data from ISS Corporate Solutions, shareholder proposals questioning companies' stances on social and environmental issues have come in record number this years, surging to 74 for AGMs held before May 31, up from 43 last year. Companies are facing proposals from both sides of the political spectrum, pulling them into increasingly fractious conversations over ESG issues. In total, 682 shareholder proposals were filed for AGMs being held through May 31, according to ISS Corporate Solutions.

'Companies are abandoning their fiduciary duties to shareholders to adopt the hard-left position,' said Scott Shepard, a fellow at conservative think tank the National Center for Public Policy Research, which has filed anti-ESG proposals.

A left-leaning counterpart, As You Sow, said it wants to promote 'environmental and social corporate responsibility' through shareholder advocacy. Proposals by liberal advocates aim to drive companies to scrutinize their carbon emissions or audit the racial makeup of their workforce, among other things.


– The WSJ reported that according to data from research firm Birinyi Associates, companies in the Russell 3000 have revealed plans to buy back more than $600 bn in shares this year, in line with last year's record levels. In all, companies announced $1.27 tn of share repurchases and completed $1.05 tn in buybacks in 2022, according to Birinyi. A few of the biggest companies are responsible for a disproportionate share of total buybacks: Apple, Alphabet, Meta Platforms and Microsoft were the biggest buyers of their own shares in the first quarter, according to S&P Dow Jones Indices data.

Buybacks have been a source of support for the stock market. Data on fund flows shows many of the traditional buyers of stocks have been net-sellers recently. Some have moved into less risky investments such as money-market funds amid concerns a recession is coming.


– Bloomberg (paywall) reported that Starling Bank founder Anne Boden is stepping aside as CEO, saying she is doing so to avoid any potential conflicts with her status as one of the bank's biggest shareholders. 'Now that we have grown from being an aspiring challenger to an established bank, it is clear the roles and priorities of a CEO and a large shareholder ultimately differ and require distinct approaches,' Boden said in a statement. 'My role at the company was brought up by me', rather than regulators or shareholders, she added.

Boden, who owns 4.9 percent of the company and has 18 percent of voting rights, will become a non-executive director and stay on the board. The UK-based bank said it has begun an international search for a permanent CEO. COO John Mountain will run the company on an interim basis after Boden leaves her post on June 30.


– The WSJ reported that assistant attorney general Kenneth Polite, who leads the US Department of Justice's (DoJ) criminal division, said more companies are voluntarily alerting the DoJ about instances of potential criminal misconduct after the department increased rewards for doing so. Polite said that despite new incentives for companies to self-report being announced earlier this year, the department has already seen a shift in the number of corporate disclosures.

Under the new incentives, companies that disclose wrongdoing to the DoJ, fully co-operate and fix underlying problems are eligible for discounts on penalties or even a promise that prosecutors won't bring a case. Polite said the criminal division is also looking into increasing visibility into its enforcement actions, including in how it selects monitors in settlements and how and when it charges individual executives.


– CNBC reported that House Democrats reintroduced a bill that would ban open-market stock buybacks, weeks after the SEC adopted buyback disclosure rules. The Reward Work Act would prohibit companies from increasing the value of their market shares by buying back shares on the open market. Lawmakers said it would also level the playing field for workers by preventing trillions in spending on buybacks instead of salaries.

The bill additionally 'gives workers a voice on corporate boards,' said Rep Jesus Garcia, D-Illinois, one of the bill's co-sponsors. 'Stock buybacks allow corporations to purchase shares of their own stock at the expense of workers, consumers and the US economy. Almost every corporation has participated in these practices.'