This week's governance, compliance and risk-management stories from around the web
– The Wall Street Journal reported that the Federal Trade Commission (FTC) under chair Lina Khan is questioning mergers that likely would have gone unchallenged in previous years. 'In all too many areas of our economy, including agriculture, airlines, healthcare, we've seen significant consolidation and reduction of competition,' Khan said. 'Mergers have played a role in that.'

The FTC issued 42 letters of investigation over mergers or similar transactions during the 2021 fiscal year, almost double the number for 2020 and the highest total in more than 10 years. Deal makers, antitrust attorneys and Republicans complain that in some cases the FTC is just trying to slow down deals where there isn't a credible threat to competition.

Boards of directors and bankers are more aware of the risk that antitrust enforcers will investigate, which has sometimes led companies to postpone merger plans, said Eric Swedenburg, co-head of the M&A practice at Simpson Thacher.


– Reuters reported that gaming software maker Unity Software rejected AppLovin Corp's $17.54 bn takeover offer and said it would go ahead with its planned purchase of ironSource. 'The board continues to believe that the ironSource transaction is compelling and will deliver an opportunity to generate long-term value,' Unity's CEO John Riccitiello said in a statement.

IronSource said it was committed to completing the deal with Unity as it would create 'superior value for shareholders, customers, and employees.'

AppLovin was not immediately available for comment.


– According to Reuters, activist investor Politan Capital Management disclosed in a regulatory filing an 8.4 percent stake in medical device maker Masimo Corp. Politan said it acquired the stake as it believed Masimo 's shares were undervalued and represented an attractive investment opportunity. The activist investor added that it plans to engage with Masimo's board and management to discuss the company's business and strategic plans.


– The SEC said that it had named Monique Winkler director of the agency's San Francisco regional office. Winkler has been the office's acting director since March 2022 and the associate director for enforcement in the office since 2019. Winkler will lead a team of more than 140 attorneys, accountants, investigators, securities compliance examiners and other personnel involved in carrying out enforcement actions and compliance examinations across northern California and the Pacific Northwest.


– The SEC also announced that Nicholas Grippo has been named director of its Philadelphia regional office, effective September 12. Grippo is at present chief of the criminal division for the US Attorney's Office for the District of New Jersey, where he supervises roughly 120 prosecutors and support staff.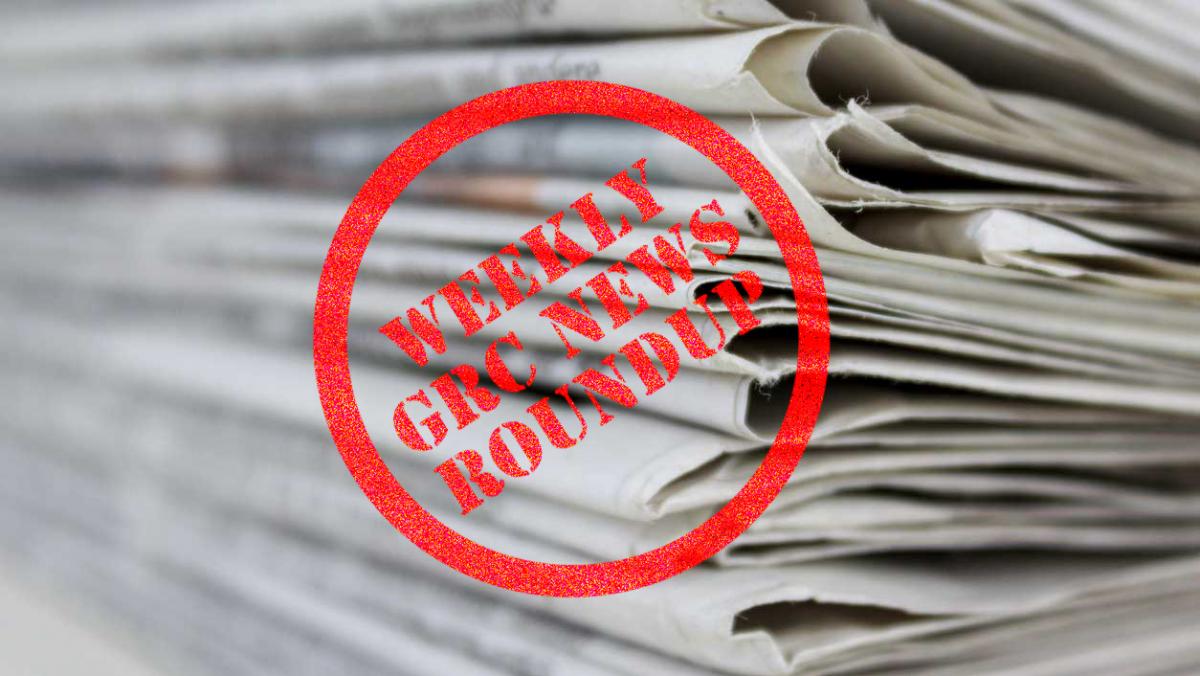 – Reuters reported that Morningstar said investors deposited $120 mn into US sustainable funds last month, a 'tepid' amount of inflows that coincided with a broader retreat from mutual funds and ETFs. July marked the second consecutive month of net new deposits for sustainable funds, though they gathered considerably less than the $492 mn seen in June. Funds termed 'sustainable' by Morningstar include those that integrate ESG factors into their investment processes.

Although 'demand for sustainable funds remained tepid in July,' Morningstar said in the report that 'their recent weakness isn't surprising as investor appetite has soured across the board.' After a bumper year in 2021, funds that consider ESG criteria struggled during the market sell-off earlier this year, with widespread underperformance and softer demand.

– CNBC reported that Norway's sovereign wealth fund, the largest in the world, had a loss of $174 bn in the first half of 2022, as stocks markets more broadly saw a difficult six months. The $1.3 tn fund returned a negative 14.4 percent during the period, as stocks and bonds reacted violently to global recession fears and inflation. However, the fund's return was 1.14 basis points better than the return of the benchmark index, Norges Bank said.

The fund's performance is 'symptomatic' of a larger trend across most major investment funds, Economist Intelligence Unit analyst Matthew Oxenford said.


– According to The Guardian union leaders in the US are worried that the National Labor Relations Board (NLRB), which oversees unionization efforts, is approaching a 'true crisis' as it contends with a decade of underfunding and a huge surge in union activity.

Last year saw a 58 percent increase in the number of union elections as union drives spread at companies including Amazon, Apple and Starbucks. Some labor leaders say they are worried the NLRB has become so understaffed that it will have a hard time investigating allegations that Starbucks has violated labor laws hundreds of times in trying to stop a historic unionization drive.

A Starbucks spokesperson denied that the company has gamed the system or broken the law: 'We have fully honored the process laid out by the NLRB and encouraged our partners to exercise their right to vote in the election to have their voices heard. Any claims of unfair labor practices are categorically false.'


– The Financial Times reported that an analysis of 6,000 US funds has concluded there is no such thing as a 'good' or 'bad' investment in terms of the United Nations' Sustainable Development Goals (SDGs). Instead, the picture is far more complex, according to Util, a sustainable investment data specialist, which is calling for the unbundling of ESG factors in a report that identifies leaders and laggards according to SDGs.

'Almost every company, industry and fund impacts some goals positively, others negatively,' Util said in its report. For example, it found that the 10 laggards on climate action were mostly utilities funds. But against other SDGs every one of them is among the top 100 leaders in terms of the quality education; affordable and clean energy; decent work and economic growth; and industry, innovation and infrastructure metrics. The different elements of 'ESG' represent such different, even conflicting, objectives that it is time for the concept to be scrapped, the company argued.


– According to Reuters, more than 650 workers at Google parent Alphabet are calling for it to offer abortion benefits to contractors, suspend donations to anti-abortion politicians and better protect users from abortion-related disinformation and police requests. The demands were sent in a petition to executives. They reflect concerns across the US since a Supreme Court ruling in June prompted or raised the possibility of new restrictions on abortion and reproductive care in more than half of the 50 states.

Google declined to comment on the petition, which the Alphabet Workers Union group organized. Alphabet has said that though it sets some standards, it cannot fully dictate policies of outside vendors. Google has also said it will continue to fight police requests for user information that it considers excessive.


– Home Depot has named CEO Ted Decker as chair of its board, CNBC reported. He replaces former CEO Craig Menear, who will retire as chair on September 30. Decker took over as CEO in March, when Menear stepped down from that role. Before that, Menear had been the company's CEO since 2014.

'During Ted's tenure as CEO and a member of the board, we have witnessed firsthand his passion for the customer experience and our associates, and we look forward to continuing to work with him as chair,' Greg Brenneman, the board's lead director, said in a news release.


– Reuters reported that a Florida law prohibiting employers from promoting various progressive concepts in workplace anti-bias trainings was blocked by a federal judge who said its broad ban on speech is unconstitutional. Chief US District Judge Mark Walker said that the law violates employers' free-speech rights because it 'attacks ideas, not conduct.'

The law makes it illegal to require workers to attend trainings that promote eight different concepts, including that individuals are inherently racist or sexist and that people should feel guilty about the actions of members of the same race or sex.

A spokesperson for Florida attorney general Ashley Moody, a Republican, said the decision is being reviewed. The plaintiffs' lawyers did not immediately respond to a request for comment.