This week's governance, compliance and risk-management stories from around the web
– The Wall Street Journal (paywall) reported that Ireland's Data Protection Commission ruled that Meta Platforms cannot use its contracts with Facebook and Instagram users to justify sending them adverts based on their online activity. The ruling also imposed fines of €390 mn ($410 mn) on Meta, arguing that the company violated EU privacy laws by saying such ads are necessary to execute contracts with users.

Meta, the parent of Instagram and Facebook, said it disagrees with the ruling and plans to appeal both it and the fines. The company said the decisions don't prevent personalized advertising on its platforms and that it is evaluating options to continue offering users personalized services. The company said it rejects the idea that it would have to seek users' consent as a legal justification under EU law and cited 'a lack of regulatory certainty in this area.'

A spokesperson said: 'We strongly believe our approach respects [the General Data Protection Regulation], and we're therefore disappointed by these decisions.'


– Reuters (paywall) reported that Impactive Capital nominated four directors to the board of Envestnet in a push to improve its financial performance. Impactive Capital nominated two men and two women, including its co-founder Lauren Taylor Wolfe, to Envestnet's board.

'Given the disappointing returns, margin underperformance and questionable governance over which the current board has presided, we have concluded that change is required for all directors up for election at this year's annual meeting,' said Taylor Wolfe in a statement.

Impactive Capital said it unveiled the challenge to Envestnet after its attempt to negotiate just one spot on the company's board for Wolfe was unsuccessful. Envestnet did not immediately respond to a request for comment.


– According to Reuters, the US National Labor Relations Board's (NLRB) Democratic majority is ready to make a series of important changes to federal law in 2023 that will aid unions amid a surge in organizing that gained momentum during the pandemic. The NLRB and its general counsel, Jennifer Abruzzo, have indicated their interest in overturning a number of Trump-era decisions that were supported by business groups.

For example, the NLRB is widely expected to raise the bar for companies to prove that routine workplace policies do not interfere with workers' rights under federal labor law. Among other things, the board may soon make it easier to show that workers are a company's employees and not independent contractors under federal labor law, allowing them to join unions and providing protections against retaliation.


– Coinbase, one of the most popular US crypto trading platforms, agreed to a $100 mn settlement after the New York Department of Financial Services (NYDFS) said it found 'significant failures' to comply with the state's anti-money-laundering laws, CNN reported. The settlement includes a $50 mn penalty and a pledge to spend $50 mn to strengthen the company's compliance program over the next two years. Coinbase's less-than-adequate compliance practices left it vulnerable for bad actors to use it for 'serious criminal conduct,' the NYDFS said in a statement.

The company said it had taken 'substantial measures' to address 'historical shortcomings'. Paul Grewal, Coinbase's chief legal officer, said in a statement: 'Although we have not always been perfect, our goal has always been and will always be to build the most trusted, compliant and secure crypto exchange in the world. We believe our investment in compliance outpaces every other crypto exchange anywhere in the world, and that our customers can feel safe and protected while using our platforms.'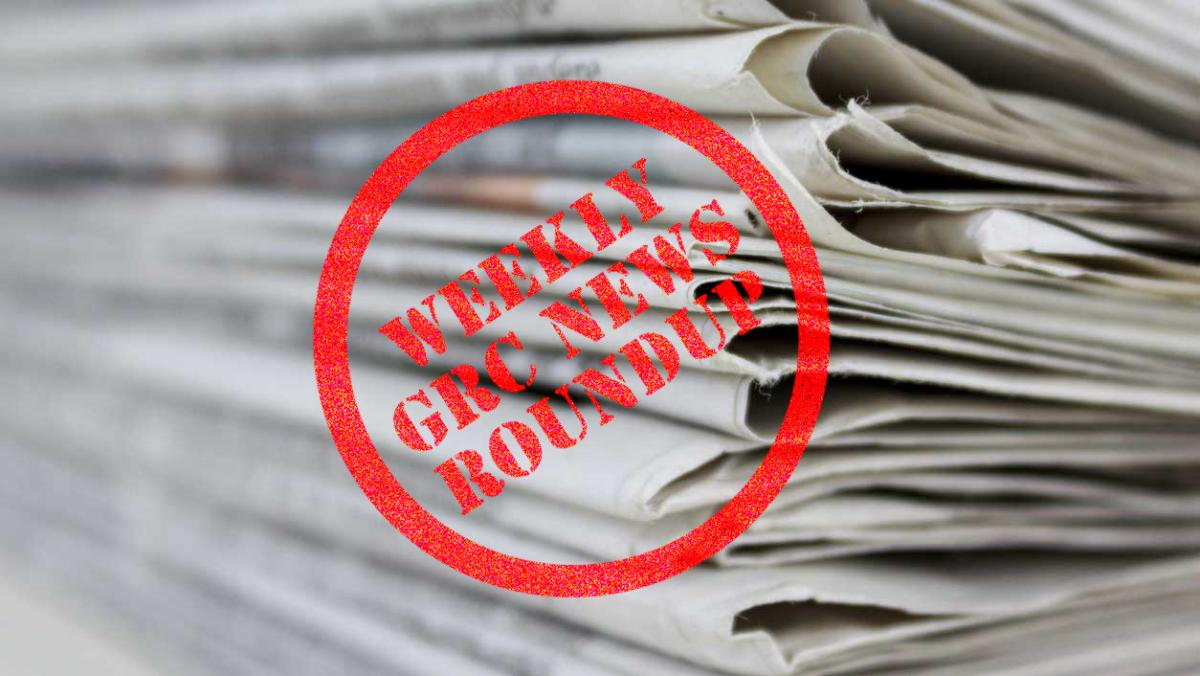 – According to the WSJ, the International Sustainability Standards Board (ISSB) this year plans to complete two rule proposals that would cover companies' disclosures of climate-related risks to their business and broaden the ISSB's focus to include corporate reporting on biodiversity and other topics. 'Climate is going to be finalized in the next few months. And then quite naturally, we're now looking at what's next,' said ISSB chair Emmanuel Faber. 

The two rules under discussion aim to set a baseline for disclosures as companies around the world grapple with varying frameworks, standards and regulatory disclosure requirements. One would require companies to disclose significant climate-related risks, such as floods and other extreme weather events. The other would require them to share information on how they manage, measure and monitor certain sustainability risks.


– Reuters said that, according to data from legal consultancy Fairfax Associates, the number of US law firm mergers continued to increase in 2022 after a pandemic-era slowdown. Observers expect more dealmaking in 2023. There were 46 completed mergers in 2022; although that figure has increased since 2020, it remains below the 10-year historical average of 55 deals per year.

For smaller and mid-size firms, a slowdown may increase pressure to scale up to remain competitive, said Lisa Smith of Fairfax. Larger firms might seek a smaller firm to absorb if they can 'find the right match,' she added.


– The Federal Trade Commission (FTC) proposed banning non-compete clauses, a rule that would allow workers to take jobs with rival companies or start competing businesses but raises the prospect of legal opposition from companies, the WSJ reported. The FTC said non-compete clauses constitute an exploitative practice that undermines a 109-year-old law prohibiting unfair methods of competition.

Non-compete clauses affect almost one in five US workers, according to the agency. Traditionally applied to higher-paid managers, the clauses have also been imposed on lower-wage employees who don't have access to trade secrets, strategic plans and other reasons that could be used as a reason to hamper job switchers, the FTC says. Agency officials say non-competes suppress wages, curb new business formation and limit companies' ability to hire the workers they need to grow.


– Reuters reported that Capricorn Energy rejected a plan by its third-largest shareholder to drop a proposed merger with NewMed Energy. In an open letter to shareholders, the board of Capricorn Energy asked stakeholder Palliser to review its planned merger with the Israeli company weeks after Palliser pushed for a board overhaul to stop the deal. Several other investors joined Palliser in opposing the merger with NewMed. The board said in the letter that Palliser's plan was based on an overstated value of Capricorn as a stand-alone company and included 'outdated and incorrect facts and assumptions'.

Palliser rejected Capricorn's argument it had overstated the company's value. '[We] are concerned that this board appears intent on talking down the prospects of the company to justify [its] support for the flawed combination with NewMed – in effect, a backdoor London listing for NewMed,' a Palliser spokesperson said.

Capricorn Energy said it would issue notice next week for a general meeting on February 1.


– The WSJ reported that New York Attorney General Letitia James filed a civil lawsuit against Alex Mashinsky, alleging the co-founder of bankrupt crypto lender Celsius Network defrauded investors of billions of dollars in digital currency. The lawsuit alleges that the former CEO made false statements to investors about the soundness of Celsius' financial condition, then concealed its dire situation when the lender lost hundreds of millions of dollars in risky investments.

'Alex Mashinsky promised to lead investors to financial freedom but led them down a path of financial ruin,' James said. 'The law is clear that making false and unsubstantiated promises and misleading investors is illegal.' The lawsuit accuses Mashinsky of violating the state's Martin Act and a state general business law that allows the attorney general to investigate fraud.

In a statement, Celsius noted that Mashinsky no longer works at the company. His lawyer said Mashinsky 'denies these allegations. He looks forward to vigorously defending himself in court.'


– The WSJ reported that, according to Refinitiv, the total value of M&A deals announced globally fell 37 percent last year from 2021's record high to $3.61 tn. That was the biggest year-over-year percentage drop since 2001, although last year's results were roughly in line with pre-pandemic levels.

Deal advisers expect M&A activity to increase in 2023, although when that will happen remains an open question. Buyers and sellers want more certainty about the pace of further rate increases from the Federal Reserve, as well as data showing inflation continuing to abate, advisers said.

'The most important ingredient, in a way… is confidence,' said William Regner, partner in the M&A group at the law firm Debevoise & Plimpton, discussing factors that sapped M&A momentum in 2022.