This week's governance, compliance and risk-management stories from around the
– According to Reuters (paywall), Salesforce said activist investor Elliott Management has decided against proceeding with director nominations to its board due to the company's strong earnings and 2024 transformation initiatives. 'Salesforce and Elliott have committed to continue the productive working relationship they have developed together,' the firms said in a joint statement.


– The Financial Times (paywall) reported that Alibaba is planning a restructuring to split its logistics, cloud and local services from its main e-commerce business. The reorganization will turn Alibaba into a holding group, with each of its six main business units led by a separate CEO and board empowered to bring in outside capital or list publicly, the company said.

It added that the revamp would 'unlock shareholder value and foster market competitiveness'. Daniel Zhang will remain as CEO and chair of the Alibaba holding group and head up its cloud business, which he took over in December.


– CNBC reported that Lyft's co-founders, CEO Logan Green and president John Zimmer, will soon step back from their day-to-day roles. David Risher, a former retail executive at Amazon, will become CEO of the ride-sharing company on April 17, when Green will step aside to serve as chair of the board. Zimmer will transition out of his role on June 30 to serve as vice chair of the Lyft board. Lyft's current chair Sean Aggarwal will step down from his post but remain on the board, the company said.

'I am honored to step into the CEO role at such an important moment in the company's history, and am prepared to take this business to new levels of success,' said Risher in a statement. He has been on Lyft's board since 2021.


– The Financial Crimes Enforcement Network (FinCEN) said it would change its plans for a corporate-ownership database after its release of a draft reporting form appeared to give companies a way to opt out of providing certain information and prompted criticism by lawmakers and advocacy groups, The Wall Street Journal (paywall) reported. 'FinCEN is working to issue an updated beneficial ownership information reporting form as soon as possible,' said Himamauli Das, acting director of the agency, in a statement.

Groups and several senators had written letters expressing concerns about a proposed questionnaire the agency said it planned to use to collect ownership information from companies. Lawmakers hope the new reporting rules will help prevent bad actors from using anonymous shell companies. The US Department of the Treasury plans to launch the database and start collecting ownership information from companies next year. Working out the details of the new reporting regime falls to FinCEN.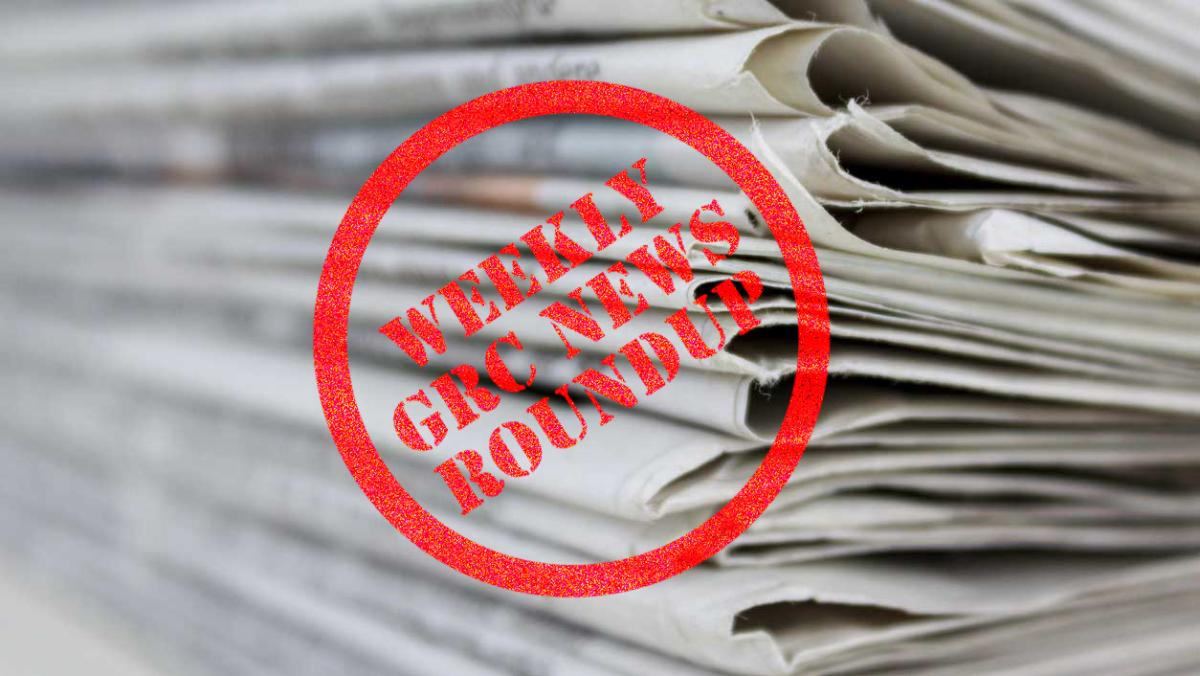 – The Guardian reported that Senator Bernie Sanders, I-Vermont, accused Starbucks of 'the most aggressive and illegal union-busting campaign in the modern history of our country.' Nearly 300 Starbucks stores around the US have held union elections since the first Starbucks stores unionized in December 2021. Starbucks' former CEO Howard Schultz responded at the hearing by saying to Sanders: 'These are allegations and Starbucks has not broken the law.' He defended the company's record and said it gave workers better wages and benefits than its competitors.

Before the hearing, Sanders released a report by the committee's majority staff outlining Starbucks' record of unfair labor practice charges. The report found Starbucks broke the law 130 times in six states and is facing an additional 70 cases. Starbucks has denied all allegations of labor law violations and appealed all National Labor Relations Board rulings and court rulings against the company.


– The WSJ reported that UBS Group said Sergio Ermotti will return as CEO to tackle the integration of Credit Suisse Group. Ermotti led UBS for nine years until 2020. He will succeed Ralph Hamers, who has run the bank for the past three years, on April 5. Ermotti, who is at present chair of Swiss Re, will step down from that role but maintain his position as lead independent director on the board of fashion group Ermenegildo Zegna.


– The FT reported that President Joe Biden is urging banking regulators to toughen the supervision and regulation of large regional banks, as the White House announced reforms it would support following the collapse of Silicon Valley Bank. The White House said federal regulators, in consultation with the Treasury department, should consider rolling back Trump-era rules that weakened liquidity and capital requirements for banks with between $100 bn and $250 bn in assets.

The White House also called for regulators to look at increasing the frequency of capital stress tests and reinstating the requirement to submit comprehensive resolution plans for such banks.


– According to Reuters, the board of Charles River Laboratories recommended against a shareholder proposal seeking transparency on its import of laboratory monkeys. The proposal, brought forward by animal rights non-profit PETA, requests that Charles River annually disclose the species and country of origin of the non-human primates it imports into the US as part of animal research services it offers to drug developers. The proposal also seeks information on whether the monkeys are caught in the wild or bred in captivity.

Charles River shareholders will vote on PETA and other proposals from the board at the company's AGM on May 9. Although the board recommended against the proposal, it said the company will include information on how its 'imports are purpose-bred in accordance with applicable laws' in its 2024 annual report.


– The UK government said it would hire 475 financial crime investigators and change laws around corporate crime as part of a new plan to crack down on economic crime, the WSJ reported. The three-year plan calls for new spending of £400 mn ($495 mn) at several government agencies.

The new investigators will work to disrupt money laundering and the criminal use of cryptocurrencies, and increase asset recovery, the planning document said. Several agencies will also join to create a group aimed at identifying and seizing illicit cryptocurrencies.