This week's governance, compliance and risk-management stories from around the web
– Bloomberg (paywall) said the world's biggest climate-finance alliance launched a consultation on its guidance for financial institutions and others working to speed up the phasing out of coal power in Asia. Most big financial institutions have restrictions – if not outright prohibitions – on coal investments, even for early retirements. But finance has struggled to overcome a lack of transparency and 'leakage' – the risk that shutting one plant just shifts emissions elsewhere.

In its guidelines released on Monday, the Asia-Pacific chapter of the Glasgow Financial Alliance for Net Zero (GFANZ) included a three-step process for coal-phaseout plans that advises stakeholders to first ensure the credibility of energy transition blueprints at all levels, then to focus on meaningful outcomes in climate, financial and socio-economic terms and then to provide transparency and accountability. GFANZ, which brings together more than 500 financial services firms managing trillions of dollars of assets, has invited comments until August 4.


– According to The Wall Street Journal (paywall), US regulators are planning to require large banks to shore up their capital levels to improve the resilience of the system following a series of mid-sized bank failures this year. The changes, which regulators may propose as early as this month, could raise overall capital requirements by roughly 20 percent at larger banks on average, according to people familiar with the matter. The precise amount will depend on a firm's business activities.

The plan to boost capital levels is expected to be the first of several steps to strengthen rules for Wall Street, a shift from the lighter regulatory approach taken during the Trump administration. The industry says more stringent requirements aren't needed.


– Reuters (paywall) reported that a US judge allowed the delay of a trial in which Florida city Stuart has sued 3M over water contamination from toxic 'forever chemicals'. 3M and the city had said they were making 'significant' progress to settle the water pollution suit and sought to delay the trial.

'The parties informed the court last evening that they have reached a stage in those discussions where they believe a final binding agreement is achievable in the near future,' said South Carolina US District Judge Richard Gergel in an order. The judge asked for weekly updates, and said he would reschedule the trial if an agreement is not reached within 21 days.

'We are hopeful this delay will lead to a meaningful settlement in the near term,' said Paul Napoli, a partner at law firm Napoli Shkolnik.

A 3M spokesperson said in a statement the parties are 'making material and significant progress toward a resolution of this matter.'


– Some CEOs are rethinking how – or whether – to weigh in on sensitive political or social matters, with LGBTQ+ issues particularly in the spotlight, the WSJ reported. At PPG Industries, for example, CEO Tim Knavish asked senior leaders at the company earlier this year to review its processes for engaging on polarizing topics. So many political and cultural issues have ensnared companies that he wanted the firm to have a robust plan should it need to respond, Knavish said.

In recent years, companies have become more vocal on issues such as immigration, voting access, abortion, gay rights and racial equity, often taking stances shared by progressives. Many executives said they felt pressured by employees or customers to express an opinion. Executives and corporate advisers said that conservative groups and political leaders are now pushing back against companies more forcefully. Consumers are also more openly expressing frustration that companies are expressing views in ways some don't welcome.


– The WSJ reported that the SEC sued Binance, the world's largest crypto-currency exchange, alleging the overseas company operated an illegal trading platform in the US and misused customers' funds. The SEC said Binance and Changpeng Zhao, its founder and controlling shareholder, misused customers' funds and diverted them to a trading entity he controlled.

That trading firm, Sigma Chain, engaged in manipulative trading that made Binance's volume appear larger than it was, the SEC said. Binance also concealed that it co-mingled billions of dollars in customer assets and sent them to a third party, Merit Peak, which was owned by Zhao, the SEC alleged.

Binance said it intends to defend its platform and denied allegations that user assets on the Binance.US platform were ever at risk. 'All user assets on Binance and Binance affiliate platforms, including Binance.US, are safe and secure, and we will vigorously defend against any allegations to the contrary,' the company said. Binance.US also said it would defend itself.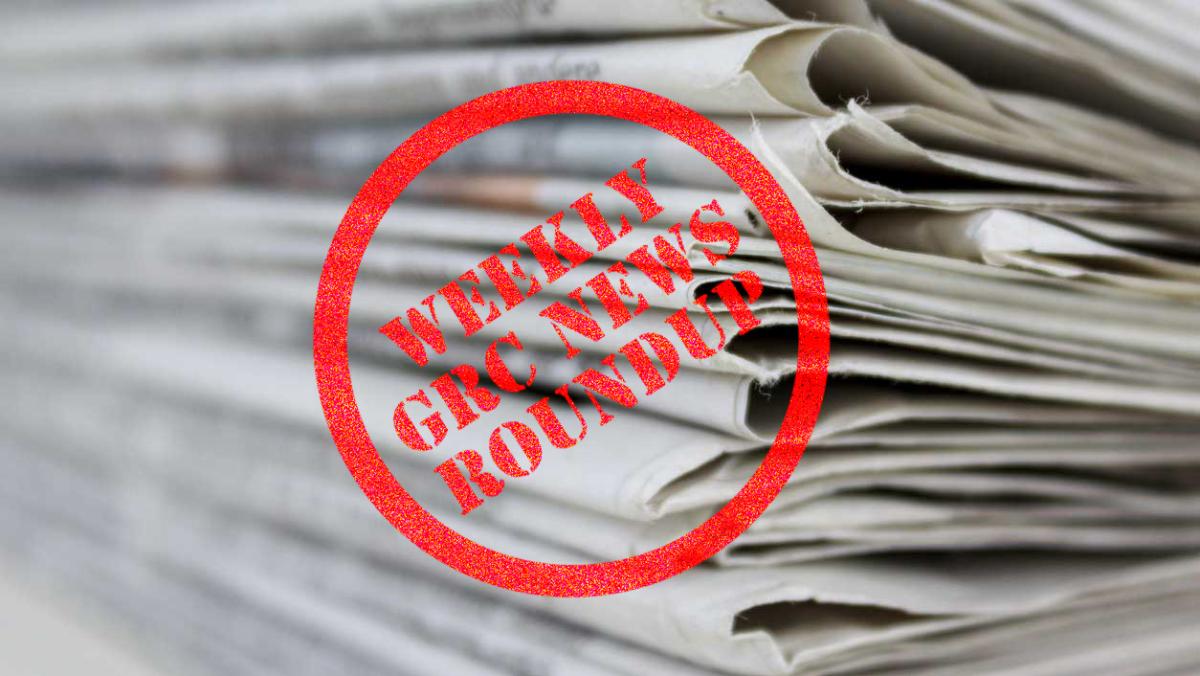 – The Financial Times (paywall) reported that ESG rating agencies may face fines for conflicts of interest under new EU rules aiming to regulate the industry for the first time. The proposal, to be announced by the European Commission as part of a crackdown on greenwashing, will require ESG rating agencies – including those from outside the bloc – to certify with the EU's financial regulator.

The agencies will have to divest from any conflicting activities, such as consulting or offering insurance to businesses they rate, and risk being fined if conflicts of interest persist. The EU's draft proposal said 'the current ESG rating market suffers from deficiencies and is not functioning properly, with investors and rated entities' needs regarding ESG ratings… not being met.'

The International Organization of Securities Commissions in 2021 called for regulators around the world to turn their attention to ESG data providers and their environmental and social claims.


– According to CNBC, Wilson Aerospace, a small family-run tools company, is suing Boeing for a wide range of claims concerning allegedly stolen intellectual property (IP) over the last two decades. The company's lawsuit centers around multiple custom-designed tools that Wilson says it created for Boeing. Boeing, in turn, 'rewarded Wilson's efforts by brazenly stealing' the IP related to multiple devices, the complaint says.

Wilson's complaint alleges that its tools – used for NASA projects such as the International Space Station and its space launch systems moon rocket – helped Boeing win billions of dollars in contract awards and fees from the government.

In a statement, a Boeing spokesperson said Wilson's 'lawsuit is rife with inaccuracies and omissions' but declined to share specifics when asked. 'We will vigorously defend against this in court,' Boeing said.


– Class-action lawsuits are due to roll out across the EU this month as the bloc requires each of its member states to make it easier for consumer groups to bring group actions targeting alleged corporate wrongdoing, the WSJ reported. Although some EU states had allowed class actions previously, a new directive scheduled to come into effect later this month will expand the mechanism across the bloc. Countries will have to allow suits based on EU laws in areas such as data privacy, the environment, food labeling, airline delays and insurance. The new regime doesn't create new-EU level class-action courts but directs EU member states to create enabling legislation with a minimum number of certain characteristics. Qualified entities, such as non-profit consumer groups, would be allowed to bring such actions.


– According to Reuters, Toshiba Corp said its board has decided to recommend that shareholders accept a tender offer from a group led by Japan Industrial Partners, helping pave the way for a $14 bn buyout to take the firm private. The board in late March accepted the buyout offer valuing the industrial conglomerate at ¥2 tn ($14.31 bn) but said the ¥4,620-per-share offer price was too low to recommend shareholders tender their shares.

The board on Thursday concluded the price was 'fair and reasonable' with no prospects of a higher offer or competing bid. Toshiba believes the buyout would help build 'a stable management base to implement a consistent business strategy to reform and grow the company over the medium to long term,' the board said.


– The Public Company Accounting Oversight Board (PCAOB) wants auditors to take a more proactive role in flagging potential fraud at client companies by requiring them to identify areas of non-compliance that could have a material impact on companies' financial statements, according to the WSJ.

At present, auditors of public companies must identify laws they believe have a direct and material impact on the financial statements of their clients and detect illegal acts that fit those criteria. Auditors don't need to follow any plans or procedures to detect non-compliance by clients that have an indirect effect on their financials.

The PCAOB is now proposing that auditors must perform procedures to identify the laws and regulations with which non-compliance could reasonably have a material effect on companies' financial statements during their initial risk assessment, regardless of whether those effects are direct or indirect. That might entail asking executives about any correspondence they have had with regulators over suspected or actual instances of fraud.


– According to the WSJ, the US Department of Justice (DoJ) has created a corporate crime database that for the first time aggregates all the cases and enforcement actions related to corporate wrongdoing. A DoJ spokesperson said the database will contain relevant corporate crime cases by the department and its US attorneys' offices from April 2023 onward. As work on the database continues, the agency might also expand it to include cases resolved in the last several years, she added.

The department's second-in-command, Deputy Attorney General Lisa Monaco, last year acknowledged that some data suggested a decline in the number of corporate criminal prosecutions. 'We cannot ignore the data showing overall decline in corporate criminal prosecutions over the last decade,' she said. 'We need to do more and move faster.' In September, she announced a series of changes meant to bolster its enforcement efforts, including policies that encourage companies to report potential legal violations.