This week's governance, compliance and risk-management stories from around the web
– The Wall Street Journal (paywall) reported that NBCUniversal CEO Jeff Shell left after an investigation into a complaint about inappropriate conduct. 'I had an inappropriate relationship with a woman in the company, which I deeply regret,' Shell said in a statement. 'I'm truly sorry I let my Comcast and NBCUniversal colleagues down.' He could not be reached for additional comment.

'We are disappointed to share this news with you. We built this company on a culture of integrity,' said Comcast CEO Brian Roberts and president Mike Cavanagh in a note to staff. 'Nothing is more important than how we treat each other. You should count on your leaders to create a safe and respectful workplace. When our principles and policies are violated, we will always move quickly to take appropriate action, as we have done here.'


– CNBC reported that the UK's Competition and Markets Authority (CMA) moved to block Microsoft's acquisition of video game publisher Activision Blizzard. The CMA said it opposed the deal because it raises competition concerns in the cloud gaming market. The regulator previously held concerns about competition in games consoles being undermined but had ruled out this concern in a preliminary decision. 'Allowing Microsoft to take such a strong position in the cloud gaming market just as it begins to grow rapidly would risk undermining the innovation that is crucial to the development of these opportunities,' the CMA said.

Microsoft offered the CMA remedies in an effort to resolve its concerns, including 'requirements governing what games must be offered by Microsoft to what platforms and on what conditions over a 10-year period.' The regulator rejected the proposals.

Microsoft vice chair and president Brad Smith said in a statement that the company remains 'fully committed to this acquisition and will appeal. The CMA's decision rejects a pragmatic path to address competition concerns and discourages technology innovation and investment in the [UK].'


– According to Reuters (paywall), Walt Disney Co sued Florida's Republican Governor Ron DeSantis, asking a court to overturn state efforts to exert control over the company's Walt Disney World theme parks in Orlando and intensifying a political battle between one of the largest US companies and a potential White House contender.

'The company is left with no choice but to file this lawsuit to protect its cast members, guests and local development partners from a relentless campaign to weaponize government power against Disney in retaliation for expressing a political viewpoint unpopular with certain state officials,' the company said in its lawsuit.

The lawsuit alleges that a newly formed DeSantis-appointed tourist board violated Disney's contract rights and did so without just compensation and deprived it of due process. Disney also argues it was denied its First Amendment rights to free speech. The company wants the court to declare Florida's legislative action unlawful.

DeSantis has argued that Disney had been enjoying unfair advantages for decades. 'We are unaware of any legal right that a company has to operate its own government or maintain special privileges,' a DeSantis spokesperson said on Twitter.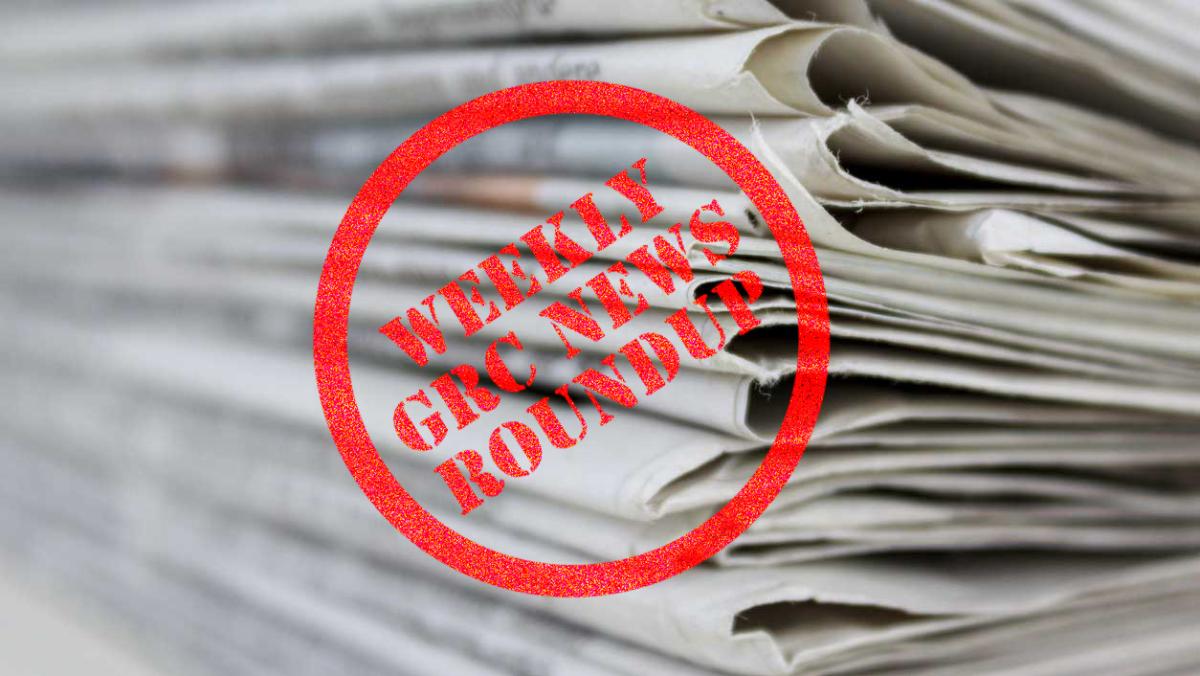 – According to the WSJ, the EU plans to require thousands of US companies to disclose extensive details about how their operations affect the climate unless the SEC passes rules that EU officials regard as sufficient to take their place. More than 3,000 US companies are expected to have to gather and disclose data on their greenhouse gas emissions and those of their suppliers and customers under an EU law passed in 2022. The law says non-EU companies can get out of the new rules only if they face equivalent requirements elsewhere.

The SEC has been working for more than a year to finish requirements that publicly traded companies report emissions and risks associated with climate change. It has faced tough opposition from some industry groups and Republicans. But the SEC is eager to avoid subjecting US companies to different rules in different jurisdictions, officials have said. An SEC spokesperson declined to comment.

SEC chair Gary Gensler said at a congressional hearing last week that he hoped his agency's final rules would 'help us be recognized by Europe… rather than [have its] more-restrictive rules' applying to US companies.


– The SEC named Eric Werner regional director of the agency's Fort Worth office. Werner was acting co-regional director and had served as the associate regional director of enforcement in the Fort Worth office since 2018. He succeeds David Peavler, who left the agency in December.


– According to Reuters, legal artificial intelligence (AI) start-up Harvey said it raised $21 mn in fresh investor cash as growing numbers of lawyers at major law firms begin using generative AI tools. Sequoia Capital, which is leading the Series A fund-raising round, said more than 15,000 law firms are on a waiting list to start using Harvey. OpenAI Startup Fund, Conviction, SV Angel and Elad Gil also participated in the funding round, Harvey said.

Technology companies and investors have rushed to embrace large language model-based generative AI since Microsoft-backed ChatGPT debuted in November. The models are trained on large, customizable datasets to produce text or other outputs that can closely mimic human creativity and analysis. Researchers recently used GPT-4 to pass the bar exam last month.


– The WSJ reported that PwC plans to invest $1 bn in generative AI technology in its US operations over the next three years, working with Microsoft and ChatGPT maker OpenAI to automate aspects of its tax, audit and consulting services. The accounting and consulting firm said the investment includes funding to recruit more AI workers and train existing staff in AI capabilities, while targeting AI software makers for potential acquisitions.