This week's governance, compliance and risk-management stories from around the web
– Reuters (paywall) reported that electronics materials maker Rogers Corp said it has reached an agreement with activist investment firm Starboard Value to add two independent directors to the company's board. Rogers has appointed former Linde executive Anne Roby and former CEO of electrical power storage firm C&D Technologies Armand Lauzon as new independent directors. The board will consist of nine members after the annual meeting, Rogers said. Starboard will withdraw its director nominations, Rogers added, noting that the firm has also entered into a standstill and voting agreement.


– The US Supreme Court said it would review an appeals court decision striking down the independent funding system Congress set for the Consumer Financial Protection Bureau (CFPB), a ruling that conflicted with other lower-court rulings and raised uncertainty over the regulator's activities, according to The Wall Street Journal (paywall).

Conservatives have challenged the CFPB's legitimacy on various grounds and in 2020 the Supreme Court struck down a provision preventing the president from removing the CFPB director without cause. The agency's funding structure is intended to isolate it from political interference. Under the law, the CFPB director sets a budget that he or she determines is necessary to fund the agency's mission. Funding then comes from the Federal Reserve, subject to certain caps.


– CNBC reported that US railroad Union Pacific said it expects to name a successor to assume the position of CEO, replacing Lance Fritz in 2023. 'Union Pacific has been my home for 22 years and I am confident that now is the right time for [its] next leader to take the helm. I look forward to working with the board as we identify our next CEO to lead the company into the future,' Fritz said in a statement.

The announcement came after US hedge fund firm Soroban Capital Partners in a letter called for Fritz to be replaced. 'Unlike typical shareholder engagements, which come with numerous demands, Soroban has only one ask: install new leadership [that] can get the trains to operate safely and on time,' the letter said.

Union Pacific in a statement said the board is focusing the process on highly qualified candidates both within the industry and in adjacent industries to identify a CEO capable of leading the company for a long-term tenure. It said that as part of the board's succession-planning process it has considered shareholder input and will continue to do so, adding it has been actively engaging with Soroban Capital since 2017.


– The Commodity Futures Trading Commission (CFTC) hired Ian McGinley, a former cyber-crime prosecutor who oversaw some early federal cases involving crypto-currencies, as its enforcement chief, the WSJ reported. In his new post, McGinley leads a team of 120 enforcement attorneys who investigate fraud and misconduct in futures markets tied to energy and agricultural commodities, in addition to digital assets that qualify as commodities, CFTC chairman Rostin Behnam said.

McGinley worked until September 2021 as a federal prosecutor in Manhattan, where he became co-chief of the complex frauds and cyber-crime unit. He left the Manhattan US attorney's office to become a partner at Akin Gump Strauss Hauer & Feld.


– The Financial Times (paywall) reported that, according to a government-backed campaign to encourage more female representation in executive roles, women hold two out of five board seats at FTSE 350 companies – reaching that target three years early. The annual FTSE Women Leaders Review found that 40.2 percent of directors at the UK's largest listed companies were women last year, above the voluntary threshold set for 2025 and up from just 9.5 percent 11 years ago.

The review also found that almost a fifth of FTSE 350 boards have a female chair, although there were just 21 female CEOs across the main listed markets. The campaign said the priority over the next three years would be to encourage more women to be appointed to the biggest corporate roles, such as CEO and CFO.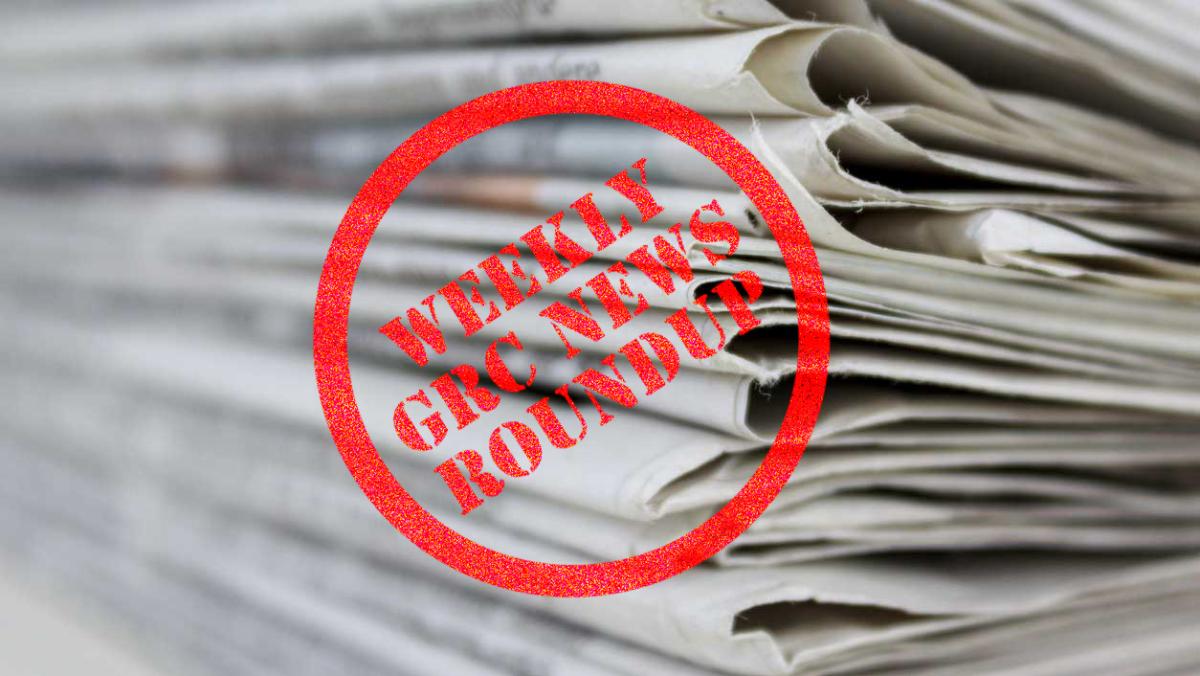 – According to the WSJ, the SEC is expected to ask more companies to explain how they calculate performance measures that go beyond US Gaap in an effort to assess whether these metrics could potentially mislead investors. The SEC has for years monitored companies' use of non-Gaap earnings measures in their financial statements, such as earnings before interest, taxes, depreciation and amortization and adjusted revenue.

The agency in 2016 warned companies that non-Gaap measures that replace Gaap-based methods with individually tailored disclosure could violate its rules. In December, the SEC expanded the guidance with more details on what constitutes a possible violation.

Inquiries from the SEC could prompt more companies' audit committees to more closely review non-Gaap disclosures to ensure the rationale behind the measures is thoroughly explained before filing with the SEC, said David Sherman, an accounting professor at Northeastern University and former SEC academic fellow.


– The US Department of Justice (DoJ) launched a new pilot program encouraging companies to use their compensation policies to reward good behavior by executives while punishing those who are involved in criminal offenses, the WSJ reported.

Deputy Attorney General Lisa Monaco said the program allows companies to use executive-pay clawbacks to offset some of the financial penalties imposed on them when their employees violate the law. 'Our goal is simple: to shift the burden of corporate wrongdoing away from shareholders, who frequently play no role in misconduct, onto those directly responsible,' Monaco said.

The program is the latest in a number of changes the department has made in an effort to crack down on misconduct by companies and their executives. DoJ officials say rules already in place on clawbacks are narrow in nature, and that their new initiative will help instill more effective and consistent practices at more companies. The SEC already has the ability to force CEOs and CFOs to return bonuses and other incentive pay when their companies run afoul of accounting rules, and regulators there have moved to expand their rules on clawbacks.


– According to Reuters, Boeing nominated the head of a Paris-headquartered utility company to become a new member of its board. Boeing shareholders will vote on the nomination of Sabrina Soussan, CEO of water and waste management company Suez, at its AGM on April 18. If elected, she will become the first board member based outside the US and the eighth independent director to join the board since April 2019.


– CNBC reported that the US Senate voted to overturn a US Department of Labor (DoL) rule that permits fiduciary retirement fund managers to consider climate change, good corporate governance and other factors when making investments on behalf of pension plan participants. President Joe Biden has said he will veto the bill if it comes to his desk – the first veto of his presidency.

Republicans have vowed to combat 'woke capitalism', starting with an assault on ESG investing policies. Senator Chuck Schumer, D-New York, defended the DoL: 'This isn't about ideological preference – it's about looking at the biggest picture possible for investors to minimize risk and maximize returns. Why shouldn't you look at the risks posed by increasingly volatile climate incidents?' Democrats also noted that the rule is voluntary.