This week's governance, compliance and risk-management stories from around the web
– The Wall Street Journal (paywall) reported that McDonald's Corporation said it would leave Russia and sell its business there over the country's invasion of Ukraine. The fast-food company joins a large number of western companies in exiting Russia – after, in some cases, having initially paused operations – as the war in Ukraine continues.

McDonald's said in March that it was temporarily closing its 847 restaurants in Russia, while continuing to pay the 62,000 people it employs there. On Monday, it said continued ownership of its business in Russia was no longer tenable nor 'consistent with McDonald's values.'

'We have a commitment to our global community and must remain steadfast in our values,' said CEO Chris Kempczinski in a statement. McDonald's said it would pursue the sale of its entire portfolio of restaurants in Russia to a local buyer. It said those restaurants would no longer use the McDonald's name, logo, branding or menu.


– According to Reuters, Turtle Beach Corp will give three seats on its board to Donerail Group as part of a settlement with the activist investment firm and other shareholders. As part of the deal, a strategic review committee will be formed to explore options including sale of the company. The panel would include two incumbent directors and two Donerail nominees to oversee the process, the company said. One Turtle Beach director will retire from the board, it added.


– Starbucks said it will start covering eligible travel expenses for employees seeking abortions or gender-affirming procedures, CNBC reported. The company joins Amazon, Apple, Microsoft and Salesforce in offering to reimburse workers for travel costs related to abortions following the leak of a draft US Supreme Court ruling that would strike down Roe vs Wade. Other large companies have stayed silent on the draft opinion.

Starbucks has a reputation for championing liberal causes, such as vocally supporting same-sex marriage and hiring refugees. That also extends to transgender rights. Employees enrolled in Starbucks' insurance plan and seeking access to abortion or gender-affirming procedures will be eligible for reimbursement of travel costs if those services aren't available within 100 miles of their home.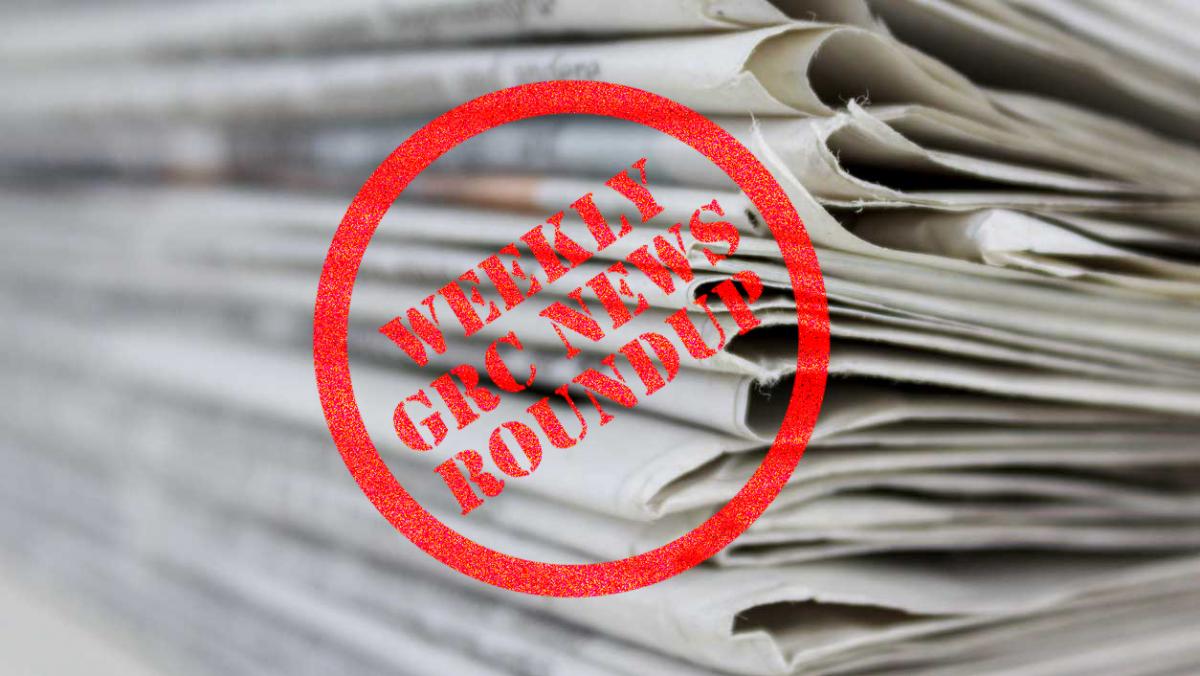 – According to the WSJ, the cost of complying with proposed SEC rules on climate disclosure is emerging as a key battleground. The SEC estimates the plan will raise the cost to businesses for complying with its disclosure rules from $3.9 bn to $10.2 bn. The rise in expense equates to a continuing additional cost of $420,000 a year on average for a publicly listed small company and $530,000 a year for a bigger company, the SEC said.

Critics of new rules often complain that costs will be too burdensome. Some supporters of the SEC's proposed rules say many companies are already providing this data to investors and that standardizing the numbers will save investors money.

The climate proposal isn't the most expensive new SEC rule, though. The 2002 Sarbanes-Oxley Act's requirement for rigorous internal controls cost smaller companies roughly $630,000 a year, based on 2011 survey data updated to today's prices, according to Michael Ewens, a finance professor at the California Institute of Technology. That is one and a half times the estimated climate-rule cost for smaller companies.

The SEC declined to comment.


– Reuters reported that Coupons.com-owner Quotient Technology said it has appointed Engaged Capital's nominee to its board, putting an end to a tussle with the activist investor. Engaged Capital has been pushing for changes in the company. Quotient appointed Matthew O'Grady and Joseph Reece as directors. Engaged Capital had sought the appointment of O'Grady and Christopher Hetrick to the company's board.

'We are thankful for the constructive resolution we reached with Quotient and believe this outcome is in the best interest of all shareholders,' said Engaged Capital founder Glenn Welling.


– Gurbir Grewal, director of the SEC's enforcement division, called on attorneys to work more co-operatively with the agency, saying regulators have seen recent incidents in which the defense counsel for public companies had used delaying tactics to thwart investigations, the WSJ reported. Although Grewal said he welcomed zealous advocacy, he added that he was frequently hearing from SEC staff about behavior that crossed the line to what he called 'gamesmanship.'

'Too often, we see defense counsel – sometimes even including [SEC enforcement division] alums – engage in conduct that seems to have little purpose other than to delay our investigations,' Grewal said. Delay tactics aren't new, he conceded. One of his chief complaints concerns responses to document requests the SEC imposes on public companies under its supervision.


– A group of Republican senators is looking to curb the power big asset managers have over public companies, the WSJ reported. In legislation introduced Wednesday, Sen Dan Sullivan, R-Alaska, calls for voting choice to be made available to individual investors in passive funds when money managers own more than 1 percent of a company's voting securities.

Big asset managers such as BlackRock, Vanguard and State Street have grown rapidly in recent years. One consequence of their growth is the huge voting power these firms have accumulated, as they typically vote on behalf of investors. They have pressed companies to improve diversity, cut their climate emissions and embrace other changes, sometimes drawing criticism from conservatives who say their votes represent a creeping liberal bias.

BlackRock and State Street declined to comment. A Vanguard spokesperson said the firm 'believes it is important to give investors more of a voice in how their proxies are voted.' Vanguard 'is committed to working with clients, policy makers and others to help ensure long-term investor voices are heard,' she said. BlackRock CEO Larry Fink has said the company's positions are about long-term returns, not politics.


– According to CNBC, JPMorgan Chase shareholders disapproved of CEO Jamie Dimon's retention bonus announced by the bank last year. Just 31 percent of investors participating in the bank's AGM supported the $52.6 mn award that was part of Dimon's 2021 compensation package. 'The special award was extremely rare – the first in more than a decade for Mr Dimon – and it reflected exemplary leadership and additional incentive for a successful leadership transition,' a bank spokesperson said.

Although the results of the say-on-pay vote are non-binding, JPMorgan's board said it takes investor feedback 'seriously' and intended Dimon's bonus to be a one-time event, the spokesperson said. The disapproval was the first time JPMorgan's board suffered a down vote on compensation since say on pay was introduced more than a decade ago.


– CNBC reported that Spirit Airlines' board on Thursday urged its shareholders to reject JetBlue Airways' takeover attempt, citing regulatory hurdles and accusing the airline of trying to derail its planned merger with Frontier Airlines. JetBlue launched its hostile takeover bid on Monday after Spirit earlier this month rebuffed its previous offer. Spirit's board reviewed that offer and said in a statement Thursday that it had determined it 'is NOT in the best interests of Spirit and its stockholders.'

JetBlue said Thursday that Spirit's board 'continues to ignore the best interests of its shareholders by distorting the facts to distract from [its] flawed process and protect [its] inferior deal with Frontier.'

'This deal is illusory,' Spirit's CEO Ted Christie said, regarding the JetBlue bid to acquire Spirit. 'It will not happen in our opinion and for that reason our board has rejected it.'

JetBlue said in a statement Thursday that both deals 'have a similar risk profile.'


– The US Senate approved almost $100 mn in funds that lawmakers said would be used to boost efforts to crack down on financial crimes, including through the enforcement of sanctions on Russia and the seizing of assets tied to the country's invasion of Ukraine, according to the WSJ. The funds were part of a nearly $40 bn military and economic aid package to help Ukraine repel Russia's invasion that the Senate passed with overwhelmingly bipartisan support.

The bill includes $52 mn for the US Department of the Treasury. Lawmakers earlier said those funds would be split between the agency's anti-money-laundering bureau and criminal investigators at the Internal Revenue Service.

– Reuters reported that a state court judge found California's law requiring public companies to include women on their boards unconstitutional, in the latest blow to the state's push to diversify corporate leadership. Los Angeles Superior Court Judge Maureen Duffy-Lewis issued the decision in favor of three California taxpayers who sought to block enforcement of the law, according to a copy of the ruling. A spokesperson for the California secretary of state said the office is reviewing the judgment.

California's secretary of state had defended the law at trial, arguing that the state has a compelling interest in gender diversity on boards and that the law was designed to address a historic lack of women on boards.