This week's governance, compliance and risk-management stories from around the web
– The Financial Times (paywall) reported that US antitrust regulators are taking a tougher line on directors who sit on the boards of competing companies. So-called interlocking directorates at competing firms are prohibited in the US in most cases because they raise the risk of illicit co-ordination across businesses.

Lina Khan, chair of the Federal Trade Commission (FTC), and Jonathan Kanter, head of the US Department of Justice's (DoJ) antitrust division, are part of a new generation of progressive antitrust officials appointed by President Joe Biden who are taking aim at what they see as instances of excessive corporate power in the economy. The pair have argued that lax antitrust enforcement in recent decades has allowed anti-competitive conduct to proliferate across US business.

Charles Rule, partner at law firm Rule Garza Howley, argued that a DoJ and FTC request for more information on company directors in revised merger notification rules proposed last month underscored their stance. They would not have proposed this change 'if they didn't intend… even beyond this administration, to focus on that. [It is] an expression of what their long-term enforcement interests are.'


– According to Reuters (paywall), pet food company Freshpet said it has reached an agreement with Jana Partners and appointed Timothy McLevish, one of the activist investor's director nominees, to its board. Along with McLevish, Freshpet said it had appointed Joseph Scalzo to its board. Scalzo, who began his career at Procter & Gamble, will sit on the board's operations oversight committee.

McLevish, who was appointed to the audit committee of the board, has been CFO at five public companies, including Walgreens Boots Alliance and Kraft Foods Group. After reaching the agreement, Freshpet said Jana agreed to withdraw the other director nominations it had previously submitted to the company.


– The Wall Street Journal (paywall) reported that Microsoft agreed to forfeit cloud-streaming rights for Activision Blizzard games in much of the world as part of a renewed proposal to win over UK regulators, which have so far rejected Microsoft's planned $75 bn acquisition of the game company. In a new deal proposed to the UK's Competitions and Markets Authority (CMA), Microsoft offered to cede most cloud-streaming rights for Activision games over the next 15 years to rival games firm Ubisoft Entertainment.

The deal would allow Microsoft rights to those games only in the European Economic Area. The UK had previously rejected Microsoft's proposed purchase of Activision, citing the potential for it to reduce competition in the market for cloud gaming. The CMA said it would review the new proposal.

'We believe this development is positive for players, the progression of the cloud game-streaming market and for the growth of our industry,' said Microsoft president Brad Smith in a blog post.


– Reuters reported that, according to a new report from Wells Fargo's Legal Specialty Group, US law firms continue to have excess lawyers halfway through 2023. The law firms surveyed reported a drop in productivity during the first six months of 2023. Lawyers so far this year have logged an average of 1,538 billable hours – 150 fewer than in the first half of 2021, when average billable hours peaked, according to Wells Fargo.

'We've never seen numbers this low,' said Owen Burman, a senior consultant in the group that conducted the survey. Wells Fargo said law firms' biggest challenge in the near term is that client demand for their services does not justify the number of lawyers they have. Although more than a dozen law firms have announced attorney layoffs since November, other firms are 'keeping their folks and trying to wait for the market to come their way,' Burman said.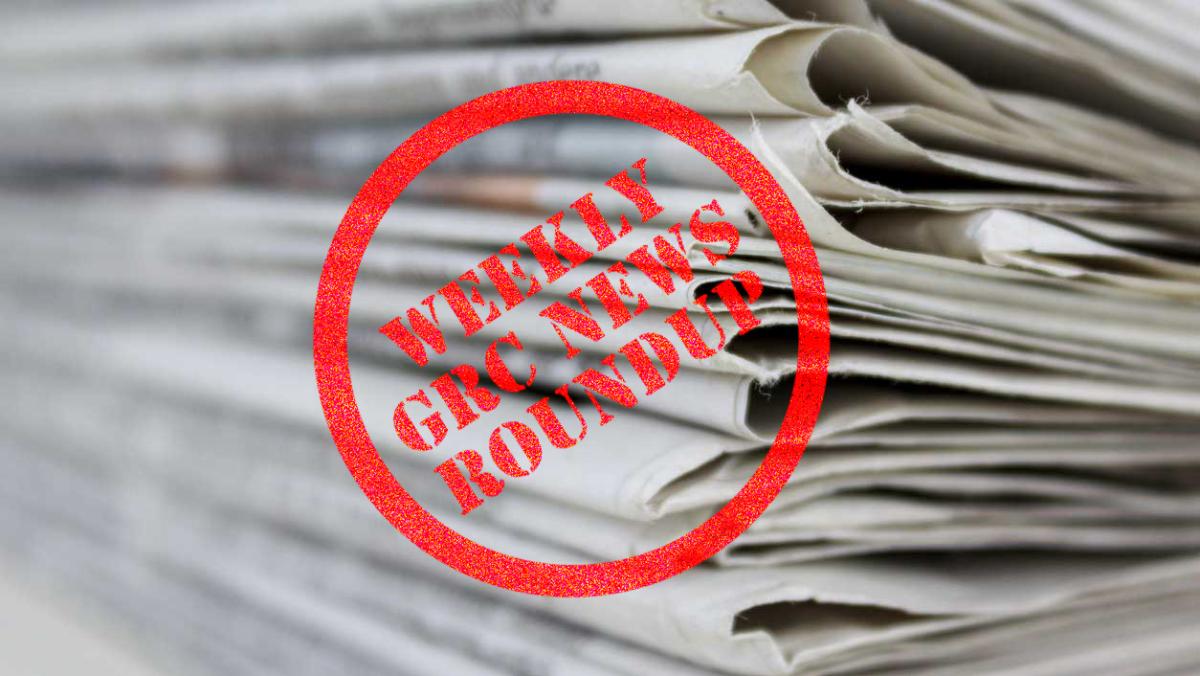 – FTSE 100 company leaders were given a 16 percent pay rise on average last year, raising their earnings to 118 times that of the median UK worker and widening the income gap between executives and ordinary staff, the FT reported. CEOs on the index were paid a median £3.91 mn ($4.98 mn) each, a £530,000 rise from the previous year, according to an annual study by the High Pay Centre think tank.

The figures come after the UK government and Bank of England called on employers to show restraint when handing out pay rises as they battle high inflation. Last year workers on average suffered a real-terms pay cut. CEOs of companies on the S&P 500 index are paid far more than their UK counterparts, receiving a median of $14.1 mn in 2022, according to an annual study published this month by the AFL-CIO.


– According to Bloomberg (paywall), BlackRock backed fewer shareholder proposals on environmental and social issues over the past year as it stressed its commitment to the energy industry and navigated a debate over ESG investing. The asset manager supported 26 of 399 proposals – almost 7 percent – related to climate change and social issues in the 12 months ended June 30, down from 22 percent in the same period a year earlier, BlackRock said in a report. Many shareholder proposals have become 'unduly prescriptive', seek to 'micromanage' executives and fail to acknowledge companies' responses to climate change, including their disclosure of greenhouse-gas emissions, according to the asset manager.

'Because so many proposals were over-reaching, lacking economic merit or simply redundant, they were unlikely to help promote long-term shareholder value and received less support from shareholders, including BlackRock, than in years past,' said Joud Abdel Majeid, global head of investment stewardship, in the report.

The firm also said in the report that shareholder proposals, many of which are of 'poor quality', amount to less than 1 percent of the more than 171,500 proposals voted on. Overall support for environmental and social proposals has declined this year alongside BlackRock's, with median shareholder support for US environmental and social shareholder proposals declining to 15 percent from 25 percent, according to the firm's report.


– CNBC reported that, according to a new survey from Bankrate, workers want flexible schedules – and a four-day work week is at the top of their wish lists. A majority (81 percent) of full-time workers and job seekers support a four-day work week versus a traditional five-day schedule. Of those workers, 89 percent said they would be willing to make sacrifices to work just four days.

More than half (54 percent) would be willing to work longer hours, and more than a third (37 percent) would be willing to change jobs or industries. Meanwhile, more than a quarter (27 percent) said they would be willing to come to their office or job location more days or work fully in person.


– ISS recommended Nike shareholders vote for a proposal calling on the company to disclose more data on pay equity for female and minority employees, Reuters reported. Arjuna Capital, a regular submitter of shareholder resolutions, filed the proposal with the SEC in late July. The firm asked Nike for an annual report on median earnings gaps for female and minority employees, stating that the report should include the company's associated wage policy and 'risks related to recruiting and retaining diverse talent'.

In a report published ahead of Nike's September 12 AGM, ISS wrote that the proposal would allow investors to 'compare and measure the progress of the company's diversity and inclusion initiatives.' The advisory firm previously recommended against a similar proposal filed by Arjuna in 2021.

Nike did not immediately respond to a request for comment, but the company's board of directors is recommending that shareholders vote against the proposal, according to its annual report. The board stated that the company's disclosures and annual impact report 'provide our shareholders with more relevant information about Nike's pay equity and increasing diversity, equity and inclusion at all levels of the company than the requested measure.' Glass Lewis also recommended voting against the proposal on Wednesday.


– The Guardian reported that, according to a new report from the Institute for Policy Studies, the CEOs of the top 100 companies paying the lowest wages made an average of $601 for every $1 earned by the average worker last year. The report singles out the 100 companies in the S&P 500 that pay their workers the least. These companies paid their employees – including workers outside the US and part-time workers – a median wage of $31,672 in 2022, while their CEOs took home an average $15.3 mn. Of these companies, 90 conducted stock buybacks, spending a collective $341.2 bn buying their own shares from January 2020 to May 2023.

'This is really hard data that reinforces the major story in corporate America: instead of investing in their workforce or investment to be competitive in the long term, they've been putting out huge sums to enrich their CEOs and their shareholders,' said Sarah Anderson, the report's lead author. 'These are sums workers at these companies could not even wrap their minds around.'


– According to Reuters, Google's general counsel Halimah DeLaine Prado has told the US Patent and Trademark Office (USPTO) that proposed changes to a tribunal that hears challenges to patent validity could harm developers and stifle innovation in artificial intelligence (AI). DeLaine Prado said in a letter that the changes would make it more difficult to challenge patents at the USPTO's Patent Trial and Appeal Board and could allow for low-quality AI patents that 'block and bottleneck innovation for years'.

DeLaine Prado asked the USPTO to withdraw the proposed changes, create an initiative to train patent examiners on AI technology and fund it with increased fees from large companies such as Google. The office said in April that it was considering several changes to appeal proceedings, including new limits on who can file review petitions and tightened standards for granting review requests.