This week's governance, compliance and risk-management stories from around the web
– The Financial Times (paywall) reported that, according to data from EY, more than a quarter of board members at European financial services companies hold at least four such positions across different firms, raising concerns about overboarding. The data also showed that more work is needed on gender representation to meet a forthcoming EU directive. 'When you're attempting to create more diversity of skills, having the same person appearing multiple times and being brought on to different boards works against that,' said Tara Cemlyn-Jones, CEO of non-profit 25x25, which aims to improve female representation in senior executive roles.

The number of directors with multiple board positions varies between sectors. Close to half of board members at asset management firms hold more than two positions. But even among banks the number is roughly 40 percent, despite a belief among recruiters that board directors at banks avoid overboarding because of governance risks.


– CNN reported that United Nations Secretary-General António Guterres said the organization should create a new international body to help govern the use of artificial intelligence (AI) as the technology increasingly shows its potential risks and benefits. The UN has an opportunity to set globally agreed-upon rules for monitoring and regulating AI, Guterres said at a first meeting of the UN Security Council devoted to AI governance. Just as it convened similar bodies to manage the use of nuclear energy, improve aviation safety and meet the challenges of climate change, the UN has a unique role to play in the international response to AI, Guterres said.


– The Guardian reported that, according to a filing in a Delaware court, Tesla's directors will return $735 mn to the company to settle claims they overpaid themselves in one of the largest shareholder settlements of its kind. The settlement resolves a lawsuit by a retirement fund that holds Tesla stock and challenged stock options that were granted to company directors starting in June 2017. The directors agreed to return the equivalent value of 3.1 mn Tesla stock options, according to a court filing.

Tesla did not respond to a request for comment. The directors acted in good faith and in the best interests of Tesla stockholders but agreed to settle to eliminate the risk of litigation to themselves and to the company, according to a court filing. As part of the settlement, the directors also agreed to not receive any compensation for 2021, 2022 or 2023, and the board will change the way compensation is determined. Tesla had defended against the lawsuit by arguing it went through almost unprecedented growth, sending the company's stock price up 10-fold.


– BlackRock said that Amin Nasser, CEO of Saudi Aramco, is joining the asset manager's board of directors, CNBC reported. BlackRock said the appointment reflects the firm's emphasis on the Middle East as part of its long-term strategy.

'Amin's distinguished career at Aramco, spanning more than four decades, gives him a unique perspective on many of the key issues facing our firm and our clients,' said Larry Fink, chair and CEO of BlackRock, in a statement. 'His leadership experience, understanding of the global energy industry and the drivers of the shift toward a low-carbon economy, as well as his knowledge of the Middle East region, will all contribute meaningfully to the BlackRock board dialogue.'


– Environmental law charity ClientEarth alleged that senior managers at the world's six largest accounting firms are failing to ensure climate change is adequately addressed in financial reports and audits, according to the FT. In a letter to the Global Public Policy Committee (GPPC) – a group comprising senior leaders from PwC, Deloitte, KPMG, EY, BDO and Grant Thornton – ClientEarth said it was 'very concerned' that auditors were not fully considering climate-related matters when assessing corporate accounts. The group said it also feared audit standards were not being properly followed. The non-profit group said it had sent the letter in May but received no response. That followed 18 months of engagement with the GPPC.

'The largest audit and accounting firms have a huge sphere of influence over the crucial issue of how climate risk is reflected in financial reporting and audit, yet it is hard to discern any meaningful leadership from the GPPC when it comes to climate change,' said ClientEarth lawyer Robert Clarke.

The GPPC said it was 'committed to reporting consistent, high-quality information to support stakeholders' decision-making' but recognized that 'some want broader information than current standards require.' It added: 'We strongly support standard setters' efforts to address the current information gap – for example, greater connectivity between sustainability-related corporate disclosures and financial statements.'

Investor group Climate Action 100+, which manages a collective $68 tn in assets, last year found that 94 percent of 152 large companies it had assessed on a range of climate-related metrics had not met any of its audit-related criteria.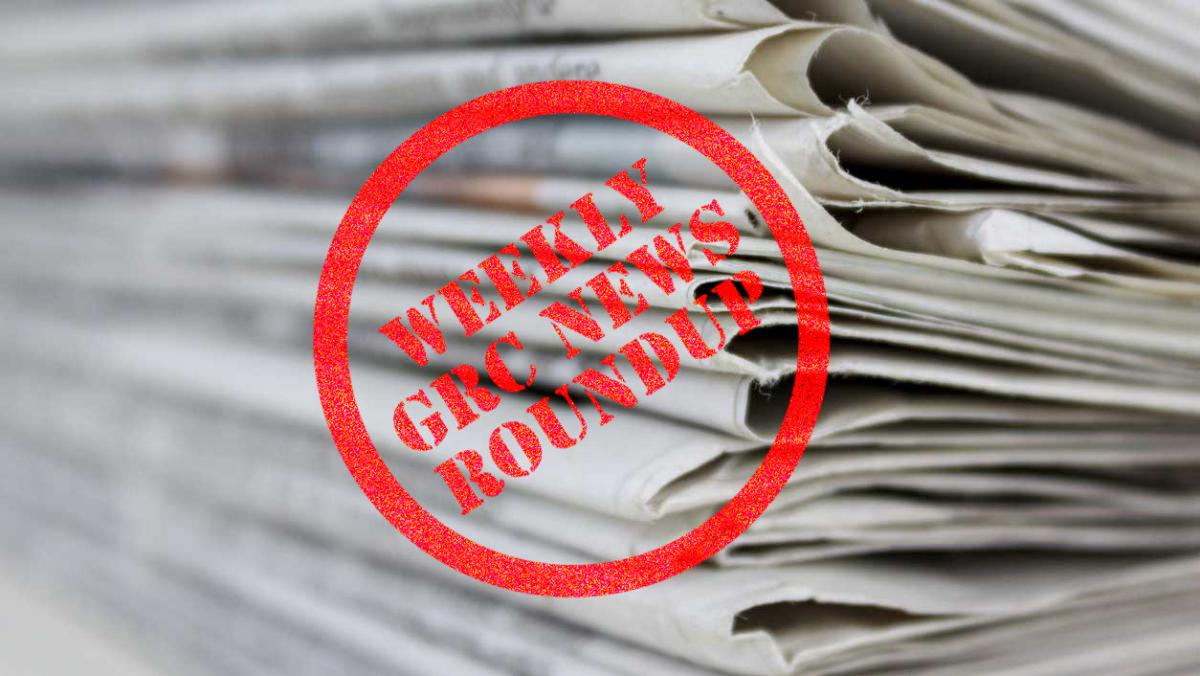 – The Wall Street Journal (paywall) reported that, according to a person familiar with the matter, Taylor Swift is tapping a high-powered litigator to be the general counsel of 13 Management, her Nashville-based company. Douglas Baldridge, a partner at law firm Venable, will start in his new role in the fall, replacing Jay Schaudies, who is retiring, the person said. Baldridge has represented major US companies in the pharmaceutical, technology and consumer products industries, along with entertainers and real estate developers. He is currently an outside counsel for Swift.

Neither Baldridge nor a Venable spokesperson returned requests for comment.


– According to CNBC, the Federal Trade Commission (FTC) and the US Department of Justice (DoJ) said their new focus when evaluating mergers will include the impact a deal will have on competition for workers in addition to how a series of acquisitions, rather than one-offs, could lead to harmful effects on the market. The new guidelines, currently in draft form, reflect the agencies' efforts to keep up with the digital age and a changing market. The proposed rules would apply to both vertical and horizontal mergers.


– The WSJ noted that companies want to use AI systems to cut the number of employees needed to write documents or answer calls – but while labor unions, privacy advocates and consumer groups also see AI's potential benefits, they fear it will eliminate jobs and downgrade working conditions. Now, as the US government takes its first tentative steps toward regulating AI, the Biden administration's close ties to labor and progressive groups has some in the corporate sector concerned that the regulatory push will go too far, by stunting the development and use of a technology seen as key to powering the US economy in the future.


– Industry groups representing publishers, advertisers and videogame companies are opposing the FTC proposed requirement that companies offer consumers an easy click-to-cancel way to end subscriptions and memberships, the WSJ reported. The FTC has proposed a rule that would require companies to make it as easy for customers to stop recurring charges as it is to sign up to them. But publishers and advertisers say some of the FTC's ideas would create new headaches for both consumers and companies. 'The use of automatic renewals for newspaper and magazine subscriptions does not result in pervasive complaints and dissatisfied consumers,' said the News/Media Alliance, a trade group for publishers, in a comment submitted to the commission.

The FTC's proposal could cause new frustrations for customers because they have become used to protracted procedures, according to the Association of National Advertisers. 'If sellers are required to enable cancellation through a single click or action by the consumer, accidental cancellations will become much more common, as consumers will not reasonably expect to remove their recurring goods or services with just one click,' the advertisers' group said.


– According to the FT, the Federal Reserve fined Deutsche Bank $186 mn for what the US central bank called a 'material failure' to fix 'unsafe and unsound banking practices' that the bank had promised to fix as long ago as 2015. In a consent order, the Fed criticized what it described as persistent weaknesses in Deutsche Bank's controls on sanctions compliance, transaction monitoring and its systems to check money-laundering. In 2015 and 2017, the Fed fined Deutsche Bank $99 mn over the same issues. At the time, the lender entered legally binding commitments to fix the problems, pledges that the Fed concluded were subsequently violated as the bank had 'made insufficient progress in its remediation efforts'.

Deutsche Bank said in a statement that the fines were for 'historic tardiness' in meeting previous commitments given to US regulators. 'We recognize that these actions reinforce the need to ensure we stand by our commitments and close our remediation obligations in the near future,' the bank said, adding that it had invested heavily in its controls since 2019.


– Reuters reported that Goldman Sachs has added Tom Montag to its board. Montag, who previously co-led Goldman Sachs' securities division and held other senior roles during 22 years at the firm, will join the board's audit, governance and risk committees. He left Goldman in 2008 to join Merrill Lynch, which was then taken over by Bank of America during the financial crisis. He was also Bank of America's COO and president of its global banking and markets division before retiring at the end of 2021.

Last year, he became CEO of Rubicon Carbon. 'Tom has deep risk acumen that will further strengthen the depth and breadth of skills and experiences represented on our board,' said Adebayo Ogunlesi, the bank's lead director.


– Top US financial regulators said they don't expect large banks to stop serving any clients or industries as the institutions take on climate-related risk, according to the WSJ. Regulatory oversight roles won't be used to push banks away from businesses or sectors, officials for the Office of Comptroller of the Currency, the Federal Deposit Insurance Corp and the Fed testified at a hearing before a House subcommittee.

Lawmakers have in recent months wrangled over whether the oil and gas industry should be allowed access to banking services. The regulators are pushing banks under their supervision to look into exposures to climate-related risks, including weather events that could imperil physical assets and the broader risks posed by any transition away from fossil fuels.


– The WSJ reported that the DoJ is revamping a team it created nearly two years ago to investigate cryptocurrency-related crimes, saying the changes will more than double the number of prosecutors available to work on the team's growing caseload. Senior justice department official Nicole Argentieri said the National Cryptocurrency Enforcement Team (NCET) would become a permanent fixture of a section within the department's criminal division that handles a range of computer-related investigations. The team will also get a new leader, with Claudia Quiroz serving as acting director following the departure of its current director, Eun Young Choi, Argentieri said. Choi will move to a new position within the DoJ, according to a department spokesperson.

'It's now time to bring NCET to the next level,' Argentieri said. 'Merging it into [the Computer Crime and Intellectual Property Section] will give it the resources and runway to accomplish even more.'