This week's governance, compliance and risk-management stories from around the web
– Reuters said that, according to people familiar with the matter, Toshiba Corp plans to propose giving two of its major hedge fund shareholders seats on its board. Toshiba plans to nominate the executives from Elliott Management and Farallon Capital Management for board seats ahead of its AGM in June, the people said. Three of the people said Toshiba will propose Elliott, and two of them said it would also propose Farallon. A Toshiba spokesperson said the company hasn't finalized its board director nominees, adding that it will promptly make disclosures as soon as it has decided.

Farallon and Elliott didn't immediately respond to requests for comment.


– The Wall Street Journal (paywall) reported that Wells Fargo Advisors, a brokerage arm of the bank, has agreed to pay $7 mn to settle SEC allegations that glitches in a new anti-money-laundering system let suspicious transactions escape initial notice. Wells Fargo Advisors failed to properly implement and then test a new version of a system designed to catch incidents of money laundering, leading to failures to file suspicious activity reports in a timely way, the SEC said. The unit failed to file at least 34 reports between April 2017 and October 2021, according to the agency.

Wells Fargo did not admit to or deny the SEC's allegations but said the matter 'refers to legacy issues that impacted a transaction monitoring system' adding that 'the issues were resolved promptly upon discovery.'


– According to CNBC, environmental groups launched legal action against KLM, saying the Dutch aviation company is misleading the public over the sustainability of flying. It is thought to be the first time that the airline industry has been challenged over claims of 'greenwashing'. Netherlands-based campaigners Fossielvrij NL, supported by Reclame Fossielvrij and environmental lawyers from ClientEarth, argue that KLM's advertising campaigns and 'compensation' schemes violate European consumer law by giving a false impression about the sustainability of its flights and its plans to tackle climate breakdown.

'KLM's marketing misleads consumers into believing that its flights won't worsen the climate emergency. But this is a myth,' said Hiske Arts, campaigner at Fossielvrij NL. 'We're going to court to demand KLM tells the truth about its fossil-fuel dependent product. Unchecked flying is one of the fastest ways to heat up the planet.'

KLM was notified of the lawsuit on the same day as its AGM. The company was not immediately available to comment.


– Dozens of climate protesters disrupted Shell's AGM, chanting slogans and holding banners as Shell chair Andrew Mackenzie was forced to temporarily suspend the event, Reuters reported. Police arrived at the venue in central London but allowed protesters to continue chanting for more than an hour after the meeting was supposed to start. After almost two hours, Mackenzie said police had asked all Shell employees and board members to leave the venue. Once they had left, the protesters departed voluntarily. A Shell spokesperson said the shareholder meeting would resume in a different room after a break.

'We respect the right of everyone to express their point of view and welcome any engagement on our strategy and the energy transition [that] is constructive. [But] this kind of disruption... is the opposite of constructive engagement,' Shell said in a statement.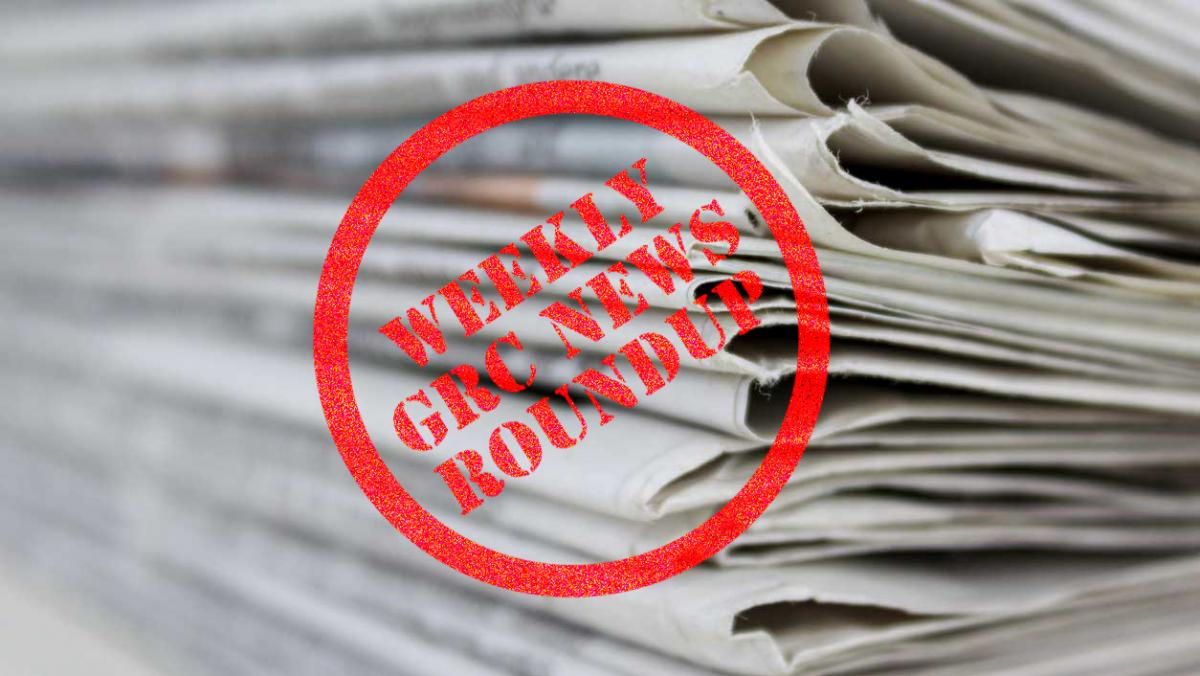 – The SEC appointed Richard Best as director of the agency's division of examinations. He has been the division's acting director since March 23 of this year. Before that, he was director of the SEC's New York regional office and previously director of the Atlanta and Salt Lake City regional offices. Before joining the SEC in 2015, Best held supervisory, litigation and investigative positions at the Financial Industry Regulatory Authority.


– The Massachusetts Supreme Judicial Court unanimously rejected ExxonMobil's bid to dismiss a lawsuit by the state's Attorney General Maura Healey accusing the oil company of misleading consumers and investors about climate change and the dangers of using fossil fuels, Reuters reported.

The court said Healey could pursue what ExxonMobil called a politically motivated case that it claimed violated a state law protecting defendants from lawsuits designed to silence them. Justice Scott Kafker, writing for the 7-0 court, said the statute protecting against strategic lawsuits against public participation applied only to private lawsuits, not government enforcement actions.

Healey, a Democrat running for governor, called the decision 'a resounding victory in our work to stop Exxon from lying to investors and consumers in our state.'

Exxon said it was evaluating its next steps. The company denies wrongdoing.


– The FASB will consider crafting rules for how companies should account for climate-related transactions, according to the WSJ. It would be a key step to providing clarity for firms and investors on deals involving items such as renewable-energy credits and carbon offsets. The FASB said it would add the project to the technical agenda featuring its rulemaking priorities, which might produce a new rule US companies would need to follow. At present there aren't specific accounting rules companies must follow when recording the purchase of renewable-energy credits and carbon offsets. Some companies expense the credits at the time of purchase, while others capitalize and write them off later.


– According to CNBC, activist investor Carl Icahn lost his proxy fight with McDonald's, signaling that shareholders weren't swayed by his animal-welfare concerns. Preliminary counts of votes during the company's AGM showed that Icahn's board nominees received votes from only about 1 percent of outstanding shares, McDonald's said.

The proxy fight began in February when Icahn publicly criticized the company for failing to meet its original deadline for eliminating its suppliers' use of gestation crates for pregnant pigs. He also claimed the company was supposed to ban the use of crates entirely but has since changed the scope of its commitment. McDonald's has blamed the Covid-19 pandemic and African swine fever outbreaks for pushing back the original deadline of 2022 that it set a decade ago.

'Moving forward, McDonald's board and leadership team remain focused on continuing to take actions that uphold and advance our values while committing to serve the interests of all our shareholders,' the company said in a statement.

A representative for Icahn declined to comment.


– The Guardian reported that Amazon shareholders rejected 15 shareholder proposals aimed at influencing the company's environmental impact and treatment of workers. Shareholders voted against all the resolutions, most of which focused on worker rights and other social issues. The resolutions included calls for the company to report on worker health and safety and the treatment of its warehouse workers, and for a review of Amazon's use of plastic and changes to the company's process for board nominations.

Amazon's board had recommended that its shareholders vote against all resolutions, arguing in its proxy statement that it has already acted to address the underlying concerns of many of the proposals. Historically, shareholders have voted with the board's recommendations. Jeff Bezos, the company's executive chair, controls 12.7 percent of the overall vote.


– The SEC proposed amendments to rules and reporting forms to promote 'consistent, comparable and reliable information' for investors concerning funds' and advisers' incorporation of ESG factors. The proposed changes would apply to certain registered investment advisers, advisers exempt from registration, registered investment companies and business development companies.

'I am pleased to support this proposal because, if adopted, it would establish disclosure requirements for funds and advisers that market themselves as having an ESG focus,' said SEC chair Gary Gensler. 'ESG encompasses a wide variety of investments and strategies. I think investors should be able to drill down to see what's under the hood of these strategies. This gets to the heart of the SEC's mission to protect investors, allowing them to allocate their capital efficiently and meet their needs.'

The proposed amendments seek to categorize certain types of ESG strategies broadly and require funds and advisers to provide more specific disclosures in fund prospectuses, annual reports and adviser brochures based on the ESG strategies they pursue.