Universal proxy, board education and executive compensation among the topics under discussion at in-person event
Governance professionals gathered at the Corporate Secretary Forum – Summer in New York earlier this week. Discussions and interactions among panelists and attendees included how the proxy season is shaping up, assessing the impact of new SEC rules on executive compensation and staying in touch with your shareholder base, as well as shareholder activism, the universal proxy, cyber-security and artificial intelligence.

We've gathered takeaways and talking points from the event. For more information about the Corporate Secretary Forum – Summer, please click here.


Taking a stand
Boards are having to oversee a seemingly ever-expanding array of issues. In addition to the large number of concerns and opportunities that exist under the ESG umbrella, boards are increasingly involved in areas such as cyber-security and geopolitics. In some cases, companies are also taking public stances on political matters – for which they have faced both support and criticism.

Melodie Craft, vice president for legal affairs and risk management, corporate secretary and chief compliance officer with McGrath RentCorp, told attendees that before taking a stand companies and their boards need to think about their strategy and the potential impact on their employees, noting that there may be unintended consequences. Such considerations need to be taken even more seriously if the issue at hand is not core to shareholder value, she said.

Fellow panelist Lisa Keith, executive vice president, general counsel and corporate secretary at Steve Madden, commented that there is a need to understand who the company is and to pick issues that are important to its identity.

Overall, the expanding list of areas needing oversight means that board education is more important than ever, Craft and Keith said. That includes bringing in outside experts, Kraft noted.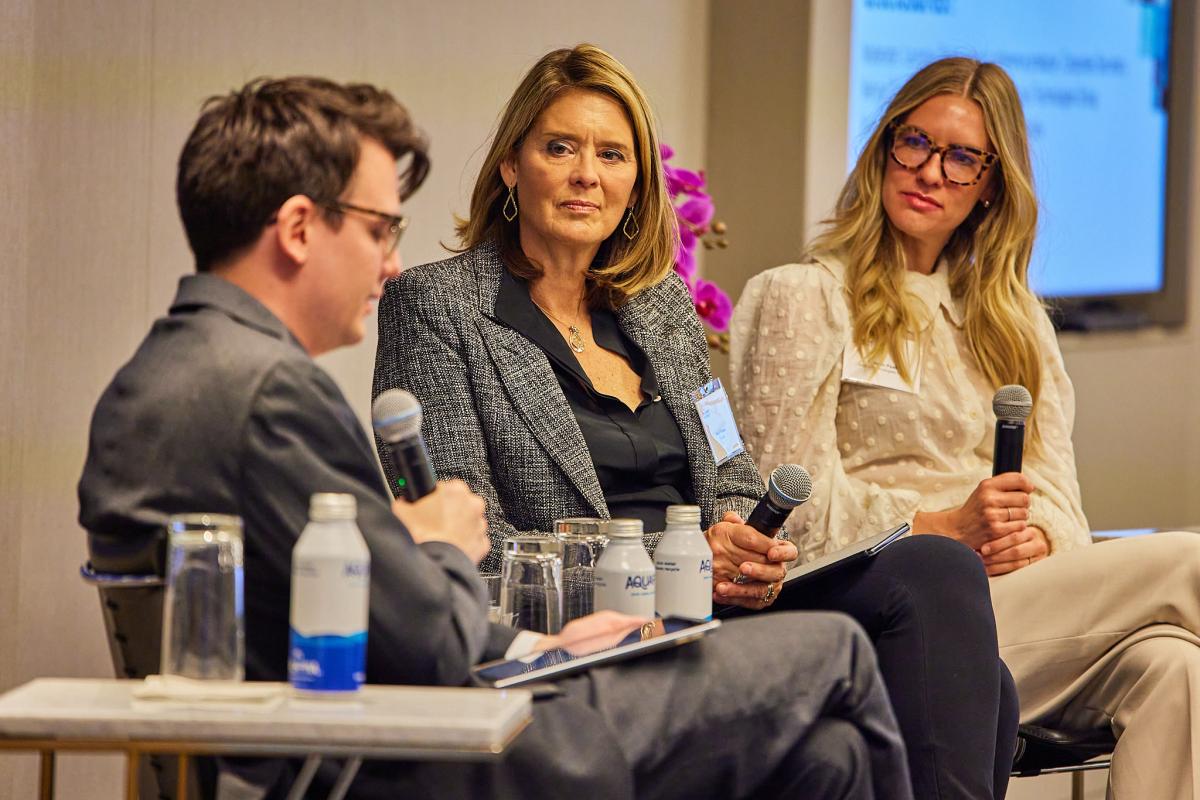 Pay versus performance: A lot of pain for little gain?
The SEC adopted three new rules last year that have implications for compensation committees. The one that has attracted the most attention is pay versus performance, with many governance professionals having complained about the work needed to implement the new disclosures in time for this proxy season.

Among other things, the new rule requires companies to provide a 'clear description' of the relationships' between: (i) the executive compensation actually paid to the CEO and the average of the executive compensation actually paid to the named executive officers other than the CEO disclosed in the pay versus performance table; and (ii) various performance measures.

'It was a lot of work for something there hasn't been much interest in,' said Heather Houston, senior vice president, chief counsel for corporate and secretary with Empire State Realty Trust. Nobody has asked about the reporting since the company released its proxy statement and the analysis of ISS in recommending for say-on-pay did not appear to focus on pay versus performance, Houston added. 

In addition to all the internal efforts, her company used both an outside appraiser and outside counsel in preparing the new disclosures.
 

A new playbook for retail investors
Although the stock of many companies is largely held by a smallish group of institutional investors, there has been a renewed interest in retail shareholders in part due to high-profile meme stocks and the promotion of pass-through voting at some major asset managers. 

Traditional targeting approaches don't apply to retail investors, said panelist Scott Kindle, strategic account sales manager with Mediant. For one thing, the knowledge base of retail investors is different, so to reach them companies need to consider using videos of executives, text messages, social media and other non-traditional tools, he suggested.

Although retail shareholders may not read a company's proxy statement, the issuer can still take helpful materials such as infographics from that document and share them via other platforms, Kindle said, adding that presenting information in a more user-friendly format can help direct those shareholders to the company's website and other documents.

Among other things, Kindle said, companies need to consider in their messaging that retail investors' views on long-term investing may involve much shorter timescales than those of institutions.


Universal proxy and proxy statements
The introduction of the universal proxy has attracted much attention this past year – including at the Forum. Under the new SEC rules, shareholders can now vote for any combination of director nominees, regardless of whether they are nominated by the company or an activist. Many observers – though not all – believe this will lead to activists targeting more companies in an effort to shift the balance of their boards.

Sophia Lee, chief legal officer and chief sustainability officer with Altus Power, told attendees that the potential for having a mixed slate will lead to companies including more disclosure in their proxy statements about their directors' experience and expertise, and greater efforts to explain the value they add. 'The norm will be 'Don't expect to be renominated',' she commented.

Fellow panelist Daniel Kim, vice president, associate general counsel and corporate secretary at Fortive Corporation, said the universal proxy will also encourage active engagement with shareholders during 'times of peace' so that if a contest arises the company has already explained the value of its directors.

Corporate Secretary's next in-person event is the ESG Integration Forum – Summer, which takes place in New York on Thursday, July 13. Details can be found here.