This week's governance, compliance and risk-management stories from around the web
– CNBC reported that Tesla disclosed it had received a second subpoena from the SEC regarding CEO Elon Musk's tweets in 2018 about taking the company private. Tesla said in a filing that it received the subpoena on June 13. The agency had initially subpoenaed the company in November related to a settlement that required Musk's tweets on material information to be vetted. The company said on Monday it will co-operate with the government authorities. The SEC declined to comment.


– Reuters said that, according to a new report, a quarter of firms operating at Lloyd's of London have reached the commercial insurance market's target for 35 percent of leaders to be women, though progress on diversity was 'incremental.' Lloyd's has been trying to improve diversity in the market, which employs around 45,000 people in insurance and broking firms based in the City of London financial district.

Lloyd's published its first culture report in 2020 and has set targets for improvement. Eighteen firms, or 26 percent of those surveyed, met or exceeded the target for 35 percent of boards, executive committees and those committees' direct reports to be women, Lloyd's said. It added that women fill 30 percent of leadership positions. The 35 percent target is supposed to be met by the end of 2023.


– The Wall Street Journal (paywall) noted that banks have long struggled to spot illicit transactions among the huge numbers they process each day because criminals move their funds from one institution to another to cover their tracks, leaving compliance staff with only a partial roadmap of their actions. But according to the WSJ that has started to change as financial institutions and service providers in several countries create information-sharing platforms and messaging tools with the potential to greatly improve the detection of money laundering and fraud.

A research project supported by the Royal United Services Institute has identified at least 15 information-sharing initiatives around the world. Although most countries don't allow banks to share information, several recent efforts have shown significant success in identifying crime, according to the Future of Financial Intelligence Sharing project.


– According to Reuters, BlackRock reported a sharp drop in its support for environmental and social-related shareholder proposals, saying many were too prescriptive, while its backing for directors and executive pay held steady. BlackRock had warned in May it would back fewer shareholder proposals because many were too constraining – for example, urging banks to stop funding energy companies.

The firm also cited SEC guidance that resulted in fewer shareholder resolutions being blocked by the agency and 245 being put before investors, up 133 percent on the year. In the 12 months to the end of June, BlackRock said in a report it had supported 71 of the 321 environmental or social shareholder resolutions filed globally, excluding Japan, or 22 percent of the total. In the previous year, BlackRock had supported 81 of the 172 environmental or social shareholder resolutions filed, or 47 percent.


– The SEC continues to ask companies about how they disclose the financial impact of Russia's war on Ukraine and has asked many of them to make changes for future filings, the WSJ reported. The SEC in May published a list detailing the information it seeks from companies to ensure investors can adequately assess risks. In recent weeks, it has sent out additional queries and, in some cases, follow-ups.

Companies will likely make additional disclosures as they wind down their operations in Russia, potentially taking significant impairment charges as a result. The SEC, between March 9 and July 22, sent at least 39 letters to 16 companies asking about the war's impact, according to research firm Audit Analytics. It also questioned nine funds, including ETFs and mutual funds.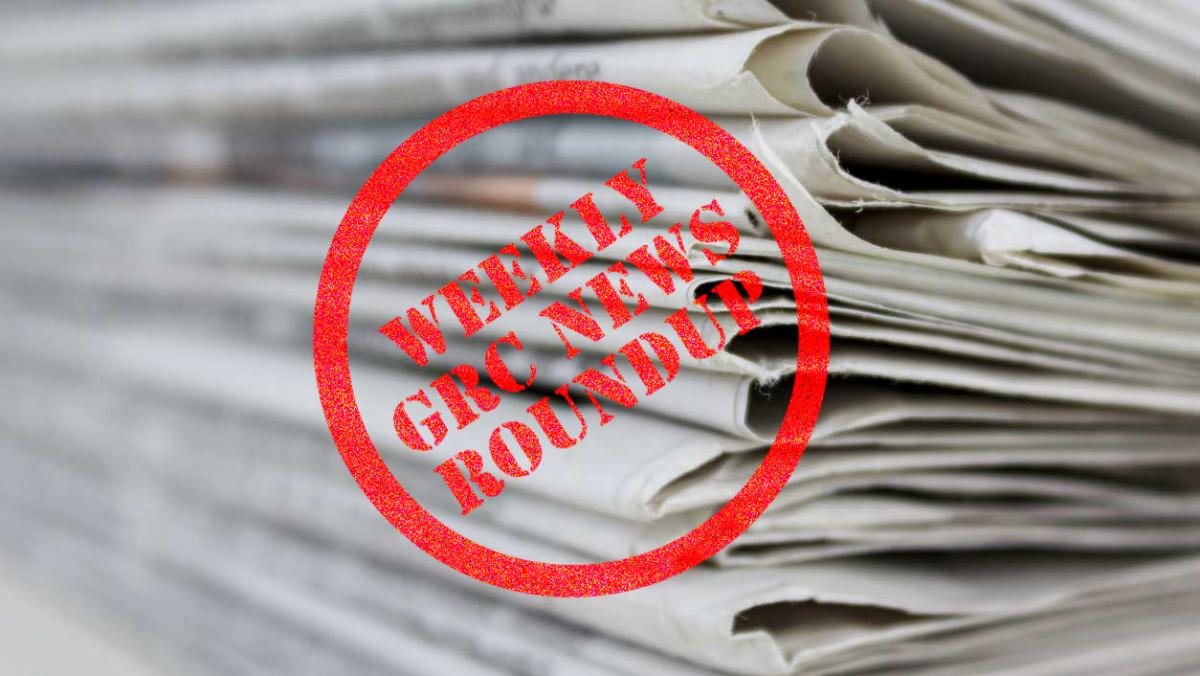 – Reuters reported that, according to a study by legal recruiting firm Major Lindsey & Africa, total cash compensation for top lawyers at US companies has increased by an average of 15 percent since 2020, driven partly by higher bonuses as companies fight to retain in-house legal talent in a competitive market.

General counsel and chief legal officers (CLOs) in the US reported average total cash compensation of $578,446 in the survey. That figure, which includes base salaries and bonuses, increased from $503,078 in 2020. The reported amounts include the survey respondents' base salaries in 2022 and bonuses paid in 2021, according to the report. The amounts do not include stock options or other fringe benefits, which can account for a significant portion of senior lawyers' compensation, particularly at tech companies.

In addition to general counsel and CLOs, average pay has also increased since 2020 for nearly all other in-house legal positions surveyed in the US and globally, including chief compliance officer and other in-house legal leadership roles.


– Twitter said it would hold a shareholder meeting to vote on the company's $44 bn acquisition by Elon Musk on September 13, CNBC reported. Twitter's board has previously urged its shareholders to approve the company's sale to Musk.


– According to the WSJ, the US Department of Justice's (DoJ) competition enforcers have teamed up with the National Labor Relations Board (NLRB) to combat collusion among employers in their competition for workers. The DoJ's antitrust division and the NLRB plan to co-ordinate more closely on investigations and enforcement actions under a memorandum of understanding signed Tuesday. The antitrust division will apply 'extraordinary vigilance' to protecting workers' right to earn a fair wage, said Assistant Attorney General Jonathan Kanter, who leads the division. In addition to co-ordinating on enforcement, the agreement calls for the two agencies to train each other's staff and consult regularly.


– CNBC said that, according to a new study, having a female CEO or board chair tends to make a huge difference to a company's gender diversity record. Altrata's latest Global Gender Diversity report examined BoardEx data to study female representation on the boards and leadership teams of 1,677 publicly traded companies in 20 countries as of the first quarter of this year. The report said having women in the C-suite is key to having more join the CEO ranks.

It found that female representation on boards and in executive suites remains very low, and that women who sit on boards often do not hold the most powerful positions. About 28.2 percent of board members are women, the study found, but many of these women were appointed to roles centered on board oversight rather than real decision-making power.


– Reuters reported that a new American Bar Association (ABA) analysis confirms President Joe Biden has far outpaced his predecessors in nominating women and racially diverse attorneys to the federal judicial bench. As of July 1, 68 percent of the 68 federal judges nominated by Biden and confirmed by the Senate are black, Hispanic or Asian-American, and just three are white men, the ABA found. By contrast, just 16 percent of the judges installed on the federal bench by former president Donald Trump are non-white, according to the organization.


– The WSJ reported that JetBlue Airways Corp agreed to buy Spirit Airlines for $3.8 bn, a combination that would create the fifth-largest US carrier once the deal has been approved by Spirit shareholders. Spirit and Frontier called off their proposed merger on Wednesday, clearing the way for the airline to come to terms with JetBlue. Spirit and JetBlue had been locked in a public battle since April, with Spirit defending its previous plans to merge with Frontier. JetBlue had accused Spirit's board of not looking out for shareholders' best interests in spurning JetBlue's offer. Spirit had delayed a shareholder vote on the Frontier combination multiple times, but the deal wasn't expected to gain approval when Frontier and Spirit announced that they had decided to terminate it.

'Where we are today is we've got an exciting merger agreement with JetBlue. It's going to create a very large, national low-cost carrier,' said Spirit CEO Ted Christie. 'Many things were said, but business is business.'


– According to Reuters, regulators warned that some of the UK's top listed companies may be downplaying risks from climate change to their bottom line and could face 'appropriate action.' Companies listed on the London Stock Exchange's premium market have been required since 2021 to make climate-related disclosures to investors in line with the TCFD, or to explain why they have not.

The UK's Financial Conduct Authority (FCA) and Financial Reporting Council (FRC) on Friday published reviews of how companies have applied TCFD so far. The FRC said it found companies were providing many of the TCFD disclosures, marking a significant improvement on previous years, but more needed to be done. The FCA said it also found a significant increase in the quantity and quality of disclosures.

'But it also found instances where companies said they had made disclosures consistent with the TCFD's recommended disclosures when it appeared they had not,' the regulators said in a joint statement. 'We are considering these cases in more detail and may take action as appropriate.'