This week's governance, compliance and risk-management stories from around the web
– Reuters (paywall) reported that the state of California has sued major oil companies including ExxonMobil, Shell and Chevron, accusing them of underplaying the risks posed by fossil fuels. The lawsuit, which also targets BP and ConocoPhillips, alleges that the companies' actions have caused tens of billions of dollars in damages and accuses them of deceiving the public, a filing in a superior court in San Francisco showed. The American Petroleum Institute has also been listed as a defendant in the case, according to the filing.

California has sought the creation of an abatement fund to pay for future damages caused by climate-related disasters in the state, the filing showed. California Governor Gavin Newsom said in a post on X, formerly known as Twitter, that 'California is taking action to hold big polluters accountable.'

The American Petroleum Institute said climate policy is for Congress to discuss and decide, not the court system. Shell echoed that sentiment in an emailed statement, saying: 'We do not believe the courtroom is the right venue to address climate change.' BP declined to comment while Chevron and ConocoPhillips did not immediately respond to requests for comment. ExxonMobil could not immediately be reached.


– According to the Financial Times (paywall), the German government is seeking to exempt thousands of Mittelstand companies from EU green reporting rules. The government wants the EU to expand the definition of small and medium-sized enterprises, raising the threshold from 250 to 500 employees in order to 'restrict the [bureaucratic] burden on them to what is really necessary', according to a government coalition document adopted at the end of August.

The proposal would mean that between 7,500 and 8,000 companies do not have to comply with recently adopted sustainability reporting rules, according to calculations from EU officials based on a study by the Centre for European Policy Studies. The effort is part of a broader push to ease bureaucracy for the EU's companies as they face high inflation, staff shortages and an increasingly protectionist global market.


– Reuters reported that Lyft agreed to pay $10 mn to settle SEC charges that it failed to disclose a board member's financial interest in a transaction involving the company. Before its IPO in March 2019, a Lyft director arranged for the sale of $424 mn worth of private shares through a special-purpose vehicle affiliated with the director, the SEC said. Lyft did not disclose this information in its SEC filings for 2019, according to the agency, which did not disclose the director's name. Representatives for Lyft, which settled without admitting or denying the SEC allegations, did not respond immediately to requests for comment.


– According to the FT, share buybacks on the US stock market have fallen to their slowest pace since the early stages of the Covid-19 pandemic as rising interest rates reduce the incentive for companies to purchase their own shares. Companies in the S&P 500 spent $175 bn buying back shares in the three months to June, according to preliminary data. That is a 20 percent decline from the same quarter last year and a 19 percent drop from the first three months of 2023.

Analysts say the slowdown is likely to indicate the beginning of a longer-term trend that could put downward pressure on stock markets. Share buybacks have become an increasingly important but controversial part of stock markets in recent years.


– According to The Wall Street Journal (paywall), although the world's biggest companies have pledged to cut their emissions to address climate change, many have overpromised and underdelivered due to higher costs, slow advances in technology and political pressure.

One major factor is a lack of trust in voluntary carbon markets. Many companies had planned to use carbon credits to offset emissions that are hard to reduce, such as the burning of jet fuel by airlines. Those credits were supposed to cover short-term commitments. Companies are now backing away from these goals while maintaining they are committed to long-term targets.

The US Department of the Treasury on Tuesday published best practices for financial firms with long-term climate targets, building off work carried out by a UN-convened alliance and others to get banks and investors to move faster after making pledges.

CDP said that among nearly 19,000 companies using its disclosure platform last year, just 81 had credible climate-transition plans. Only one company on a list of 160-plus big emitters had fully aligned its capital-spending plans behind the energy transition as of last year, according to an investor climate initiative.


– CNBC reported that according to a new poll from online education platform edX, 49 percent of CEOs say artificial intelligence (AI) could effectively replace 'most' or even 'all' of their roles, and 47 percent say that might even be a good thing. The poll surveyed 1,600 full-time US workers, including 800 C-suite executives and CEOs.

That represents 'a very enlightened view,' says edX founder Anant Agarwal, who is now chief platform officer of edX's parent business 2U. 'It is clear that a majority [of executives] think AI is going to be transformative. I don't think it's a flash in the pan. People believe this is big, and this is probably bigger than the internet.'

During Agarwal's time as CEO of edX, he spent nearly 80 percent of his time on 'mundane' tasks such as 'reports and repeated presentations or saying the same thing to a lot of people in different ways,' he says. AI could replace many of those tasks. It could also tackle other CEO responsibilities such as analyzing market data and brainstorming ways to improve a business' operations, some experts say.


– The WSJ reported that Anheuser-Busch InBev (AB InBev) said it has stopped cutting the tails off its famous Clydesdale horses after pressure from animal rights activists who say the practice is cruel. The company's concession to activists comes as it tries to navigate its way through the culture wars following a consumer backlash over a promotion with transgender influencer Dylan Mulvaney hitting sales.

People for the Ethical Treat of Animals and other non-profits have campaigned for months to get AB InBev to stop docking the horses' tails. 'The safety and well-being of our beloved Clydesdales is our top priority,' said AB InBev in a statement, adding that it had stopped tail docking this year, though declining to offer a timeframe.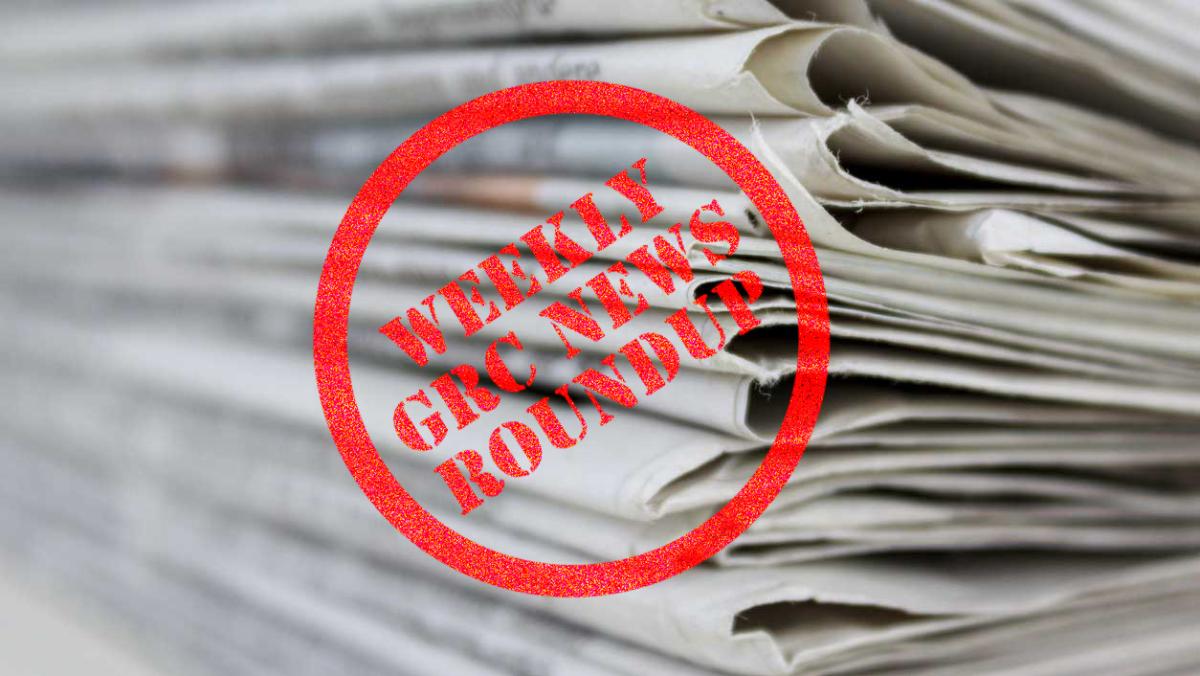 – The SEC adopted amendments to the Investment Company Act 'Names Rule', which addresses fund names that are likely to mislead investors about a fund's investments and risks. The rule currently requires registered investment companies whose names suggest a focus on a particular type of investment to invest at least 80 percent of the value of their assets in those investments.

The amendments will require more funds to adopt an 80 percent investment policy, including those with names that reference a thematic investment focus, such as the incorporation of one or more ESG factors.


– Pierfrancesco Vago, executive chair of MSC Cruises, Europe's largest cruise company, called for the United Nations shipping regulator to 'urgently relook' at new regulations grading ships on carbon emissions, arguing that the rules 'penalize' passenger ships, according to the FT. Vago said industry lobby group Cruise Lines International Association, which he also chairs, was 'engaging' with the International Maritime Organization in an attempt to 'revise the formula' at a meeting scheduled for spring next year.


– CNBC reported that Rupert Murdoch is stepping down as board chair at both Fox Corp and News Corp, effective in November. Lachlan Murdoch, one of his sons, will become sole chair of News Corp and will continue as Fox Corp's executive chair and CEO.

'Our companies are in robust health, as am I,' the elder Murdoch said in a note to employees. 'We have every reason to be optimistic about the coming years – I certainly am, and plan to be here to participate in them. But the battle for the freedom of speech and, ultimately, the freedom of thought, has never been more intense.'


– According to Reuters, the New York State Bar Association offered an industrywide blueprint for maintaining and increasing diversity among law students, judges and attorneys while staying in compliance with the law. The report comes three months after the US Supreme Court's decision barring race-conscious college admissions.

The New York bar's Task Force on Advancing Diversity recommended that law schools move away from standardized testing and from prioritizing grade-point averages in admissions, and it said schools should consider a broader range of criteria to help identify strong candidates.

Law firms should recruit from a wider array of law schools while also auditing their diversity programs to identify potential legal risks, according to the task force. In addition, firms should document the achievements of diversity programs and ensure leaders are invested in their success.


– The WSJ reported that, according to a WSJ Pro survey conducted this spring, nearly two thirds of respondents said their company was disclosing ESG, up from 56 percent in the previous year. But there was little consensus on which framework to use and respondents highlighted three fundamental types of information as their three biggest environmental reporting challenges: greenhouse gas emissions, climate-change risk and energy management.

The number of respondents whose companies don't yet report ESG data but plan to was 16 percent, down from 25 percent last year. About one fifth of respondents said their organization had no plans to report their progress, virtually unchanged from last year.


– Reuters reported that lawyers who forced Tesla's directors to agree to return more than $700 mn in compensation to the company for allegedly overpaying themselves want a Delaware judge to approve $229 mn in fees, or $10,690 an hour. If approved, the proposed fee award would be among the largest ever to result from a shareholder lawsuit filed against a board. The sum would be distributed among lawyers from four firms that spent several years building the case. The 12 director defendants agreed to return $735 mn in compensation, forego another potential $184 mn and overhaul the way the board determines director pay. The money from the settlement will be paid to Tesla.

Attorneys from the firms involved declined to comment or did not immediately respond to a request for comment. Attorneys for the directors did not respond to a request for comment. The Delaware Court of Chancery judge overseeing the Tesla case has scheduled a hearing on October 13 to approve the settlement and the fee.


– The WSJ reported that the Public Company Accounting Oversight Board (PCAOB) proposed expanding liability for individual auditors and certain accounting firms when they contribute to violations by the primary firms managing an audit.

The PCAOB proposal would lower the threshold for liability to negligence from recklessness for contributors in relevant situations. The regulator defines negligence as the failure to exercise reasonable care or competence, covering a wider range of potential behavior in carrying out an audit. Auditors are already held to this standard in other situations.

'Firms don't make the decisions or take the actions that lead to these violations on their own,' said PCAOB chair Erica Williams. 'People participate in these decisions and actions.'