Veena Ramani comments on the regulatory lessons for companies – and regulators – of the COP27 summit
Put your money where your mouth is. That is the blunt message from global regulators to companies at last week's COP27 summit in Egypt.

Recognizing that most corporate net-zero targets are lacking, new reports from the UN and the UK's Transition Plan Taskforce (TPT) are calling on companies to back their net-zero goals with robust climate transition plans. Importantly, the proposals urge companies to provide details on planned capital expenditures and investments to execute the plans. Elsewhere, the SEC's proposed climate change disclosure rule includes a similar focus on climate transition planning and capital allocation.

Companies should pay attention to these developments. It is expected that the UN's new report will form the foundation for the many UN-aligned net-zero frameworks, including the Race to Zero, which involves close to 9,000 companies and investors globally. Likewise, the draft from the TPT will form the foundation for regulations on climate transition plans.

As the details are fleshed out, however, regulators should ask themselves whether climate transition plans, even those supplemented with details on capital allocation spending, will be enough to incentivize the material real-world behavior changes needed to drive real-world decarbonization. Otherwise, we risk putting yet another Band Aid on a systemic breakdown.


CLIMATE PLEDGES NOT SUPPORTED BY STRATEGIC PLANNING
Research from FCLTGlobal underscores the complexity of the situation. An analysis of the climate change pledges and plans of the 100 largest publicly traded companies in the world finds that 84 have set robust commitments, including net-zero targets. Yet, in looking at the investor communications of the very same companies, three themes emerge:
Corporate climate ambitions are not supported by the companies' financial plans. Of the 100 companies assessed, only 13 provide details on capital allocation in support of climate priorities. Just 29 identify financial goals that incorporate climate change considerations
 
Corporate climate change approaches are disconnected from their core strategies. Despite making pledges that feature climate change as an organizational priority, only 10 companies reflect this priority in strategic plan presentations or financial results disclosures. More than 90 companies provide detailed climate change disclosures in ESG reports, but just 27 even reference climate change in strategic plan presentations
 
Points one and two are interconnected. For the most part, companies have not been able to provide financial and operational details around these pledges because their climate change efforts are not yet seen as critical to value creation, and by extension are not reflected in their corporate strategy. It is this combination of factors that has led to the dissonance highlighted in FCLTGlobal's report.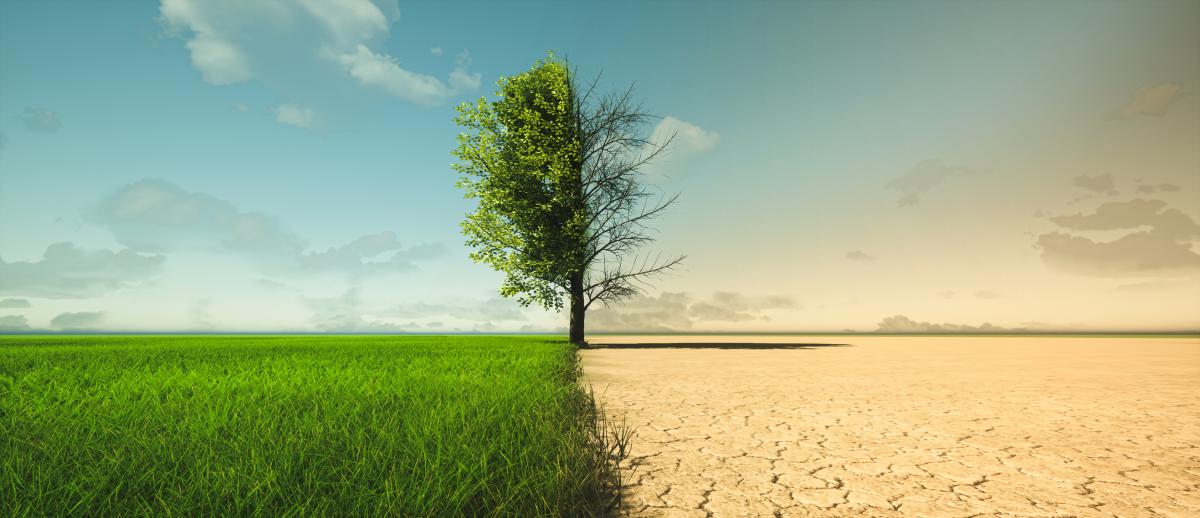 REGULATIONS SHOULD ADDRESS THE ROOT CAUSE OF INACTION
Given this, regulations on climate transition planning should address both the symptoms and the root cause of climate inaction – and cover both climate-related capital allocation and strategy integration. When changes are made to capital allocation that are not underwritten by corporate strategy, these run the risk of being marginal, potentially offset by carbon-intensive 'business as usual' activities in another part of the enterprise or reversed in the future. Also, disconnected planning increases the risk of climate change reports that do not meaningfully reflect corporate strategy in the real world.

Rather than focus on climate transition planning in a silo, regulators would do better to focus on corporate strategic plans writ large to answer the ultimate question: has the company assessed how it will remain resilient in a low-carbon economy? This would require asking how climate change affects every aspect of the company's long term strategic plan including:
How does climate change affect the company's corporate purpose?
How does climate change affect the company's core drivers of growth, the competitive environment and management's view of the market?
How does climate change affect the company's operational and financial goals and key performance indicators?
How does climate change affect the company's capital allocation plans?
How does climate change affect the company's risk of not meeting its operational and financial goals?
Is the company structured to allow the integration of climate change into its strategic plan at all levels?
Regulators have a vital opportunity to orient corporations for real-world decarbonization. A decarbonization strategy that is aligned with long-term value creation, and therefore in the enterprise's own best interest, is most likely to catalyze real-world change.

Veena Ramani is research director with FCLTGlobal