This week's governance, compliance and risk-management stories from around the web
– Reuters reported that Shell began trading with a single line of shares after the UK oil company confirmed the assimilation of its A and B shares as part of plans to simplify its two-tier structure. The group, which dropped 'Royal Dutch' from its name last month after moving its headquarters to the UK from the Netherlands, said its shares would start their dealings on Euronext Amsterdam, the London Stock Exchange and the NYSE. Shell, which held its first board meeting in London on December 31, introduced the two-class share structure in 2005 after a previous corporate overhaul.


– According to the Financial Times, Europe's largest activist fund Cevian Capital is pressing UK mobile company Vodafone to restructure its portfolio, enhance its strategy in key markets and refresh its board to draw a line under years of poor share price performance. Cevian has been engaging with Vodafone's board and management for months, according to people familiar with the matter. The investor has taken aim at the company's board, which it believes is composed of individuals with little or no experience in the telecoms industry and therefore with limited ability to act as a strategic backstop to management's decision-making.

Vodafone and Cevian declined to comment.


– According to The Wall Street Journal, US companies with interests in Russia are swiftly preparing contingency plans as the US government threatens sanctions should President Vladimir Putin order Russian troops into Ukraine. Adam Smith, a partner at Gibson Dunn & Crutcher, in recent weeks has been in daily contact with clients, particularly ones in the banking, transportation and oil & gas sectors, worried about how Russia could be targeted. 'It's very challenging to sanction-proof your operations [in Russia], especially when you don't know what kind of actions [from the US government] there might be,' Smith said.

Cari Stinebower, a partner at Winston & Strawn, said she has been speaking with US and foreign clients to discuss contingency plans in case sanctions are imposed. She suggests companies assess their risk exposure based on targets proposed in sanctions legislation and draft a memorandum on the findings.


– Reuters reported that ExxonMobil disclosed a restructuring of its global operations that will combine its refining and chemicals businesses into one, and put its energy transition business on the same footing as its other operations. The broad restructuring is its latest cost-cutting effort since activist investors seeking to boost returns and address the energy transition won three seats on its board. The changes were first considered around 2017, said ExxonMobil senior vice president Jack Williams. Putting its low-carbon business on the same level as its two major businesses gives the company more flexibility to redirect investments as the company adjusts to the energy transition, he said.


– Nelson Peltz is joining the board of US asset manager Janus Henderson, a win for the activist investor who has been pushing for sweeping changes at the group, the FT reported. Janus Henderson said Peltz would join its board as an independent director alongside Ed Garden, who co-founded investment group Trian Partners with Peltz.

Richard Gillingwater, chair of Janus Henderson, said the firm would benefit from the Trian duo's 'deep industry experience, fresh perspectives and valuable insights as we search for a new CEO and evaluate growth opportunities and expansion into new markets and products.'

In a statement, Peltz and Garden said they saw 'numerous operating and strategic opportunities ahead' for Janus Henderson.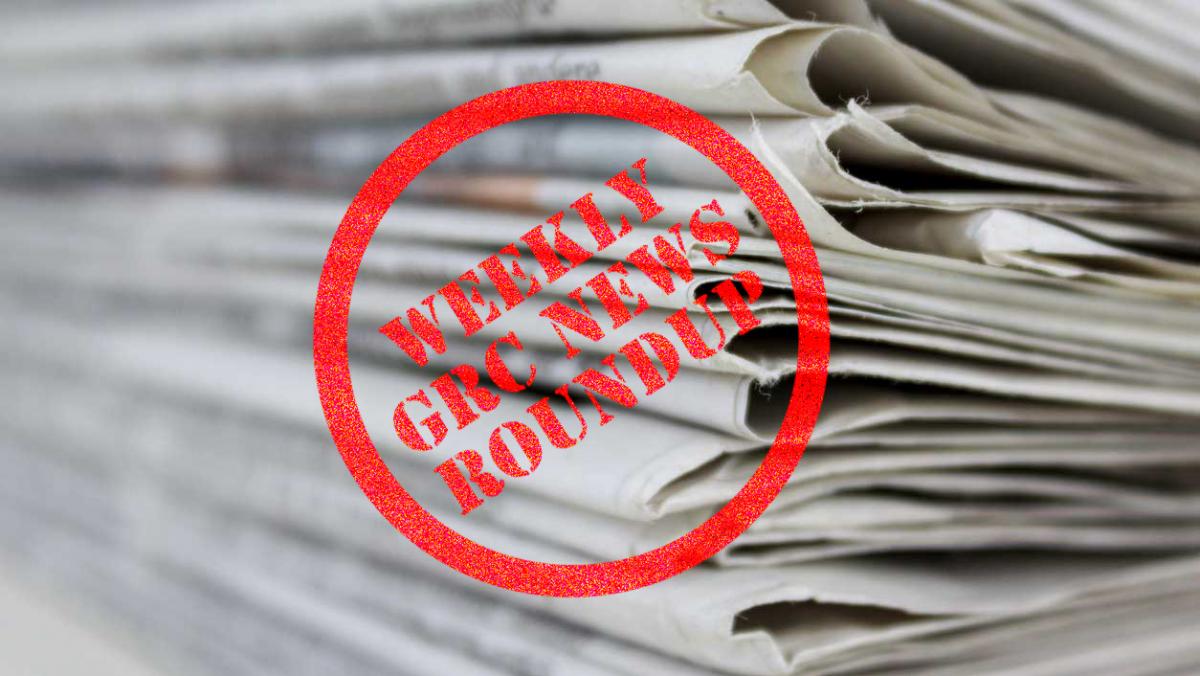 – According to the WSJ, US and European activist investors are targeting some of the UK's largest public companies, taking advantage of dropping stock prices to push for company breakups and other changes. The flurry of activity highlights how the UK market is particularly ripe for activist campaigns. The London Stock Exchange's FTSE 100 benchmark has a total market value of around $2.7 tn, making it one of Europe's biggest indexes and offering investors a pool of large-cap candidates. At the same time, the market has become cheap due to individual company problems, a relative lack of high-growth technology companies and the economic fallout from Brexit.

'The opportunity to restructure businesses and improve returns that have been low in recent years makes the UK attractive to activist investors, private equity or other global investors,' said Sharon Bell, European equity strategist at Goldman Sachs.


– Google parent Alphabet said its board approved plans for a 20-for-1 stock split, CNBC reported. The move comes a year and a half after Apple most recently split its stock, giving three shares for each share owned. Alphabet intends to split the Class A, Class B and Class C shares of the stock, according to an earnings statement, though the change requires shareholder approval. Each shareholder at the close of business on July 1 will receive – on July 15 – 19 additional shares for each share of the same class of stock they own. In 2012, Google added Class C shares, which have no voting rights. The company already had Class A shares, which carry one vote per share, and Class B shares, which are held closely by founders and early investors and carry 10 votes.


– The use of artificial intelligence (AI) to aid companies' sensitive decision-making has long made US regulators wary, particularly for its potential to supercharge human bias. As worker shortages prompt widespread recruitment pushes, however, AI proponents say the technology could help companies make hiring decisions faster and fairer, according to the WSJ.

Many companies have turned to AI to bulk up their recruitment muscle, despite warnings from regulators and experts of the potential for algorithms to effectively learn from and then magnify human biases. But proponents argue that output from AI can be readily audited and computers stripped of some of the hidden biases that humans may have. A computer doesn't have a hometown, didn't go to college and doesn't have hobbies, so won't unconsciously warm to a candidate the way a real recruiter might.


– The WSJ reported that TikTok hired a senior executive from Panasonic's in-flight entertainment and communications business to oversee legal compliance matters related to the popular video-sharing app. Catherine Razzano was named TikTok's head of legal compliance, effective January 31. Razzano in an email said she would help TikTok expand its compliance function as the company continues to grow rapidly. She said she would be based in Los Angeles and would report to Matt Penarczyk, a former Microsoft executive who is now TikTok's top legal executive in the Americas.


– Kohl's said it believes recent takeover offers undervalue its business in light of future growth and cash flow generation, following a review by independent financial advisers, CNBC reported. The company also said it has adopted a shareholder rights plan, otherwise known as a poison pill, in order to avert a hostile takeover. The plan is effective immediately and expires in February 2023.

'The valuations indicated in the current expressions of interest [that] it has received do not adequately reflect the company's value in light of its future growth and cash flow generation,' Kohl's said in a statement. The company said its board is committed to maximizing long-term shareholder value and will review and pursue opportunities that Kohl's believes will 'credibly lead to value consistent with its performance and future opportunities.' It added that it has a designated finance committee, comprised exclusively of independent directors, to lead a review of any future expressions of interest in the company.


– The WSJ reported that Hertz Global Holdings named Stephen Scherr, a former Goldman Sachs executive, as its next CEO. Scherr, who retired as Goldman Sachs' CFO at the end of last year, succeeds Mark Fields who has been serving as interim CEO since October.


– Reuters reported that Richard Lloyd has been appointed interim chair of the UK's Financial Conduct Authority (FCA), effective from June. Lloyd, a former head of consumer watchdog Which? and currently a board member of the FCA, will replace current FCA chair Charles Randell, who had previously announced he would be standing down this spring. The FCA, which regulates 51,000 financial services firms and markets, is undertaking an internal overhaul to become more aggressive in cracking down on misconduct such as the rise of online financial scams.