This week's governance, compliance and risk-management stories from around the web
– Bloomberg (paywall) reported that, according to an analysis by advocacy group Climate Power, companies announced more than 100,000 clean energy jobs in the US between last August – when President Joe Biden's landmark climate bill became law – and the end of January.

Climate Power identified more than 90 new clean energy projects in 31 states that have been announced since Biden signed the Inflation Reduction Act, representing a total of nearly $90 bn in new investment. Most of those projects are in Arizona, Georgia, Michigan, Ohio, South Carolina, Tennessee and Texas.

Georgia has attracted the most investment so far, the group found. Clean energy projects in the state include a $2.5 bn solar-panel factory and new battery plants outside of Atlanta to supply Hyundai and Kia electric vehicles.


– According to Reuters (paywall), medical device maker Masimo Corp said it changed its bylaws to eliminate requirements that would have forced investors seeking to nominate directors to the firm to reveal information that hedge fund firms consider to be top secret. The decision removes bylaw amendments that were adopted late last year after an activist investment firm built a stake in the company.

The changes instituted last year would have required any hedge fund nominating directors at Masimo to identify its own clients and to say whether it planned to nominate directors at other companies. This had sparked fears that other companies might adopt similarly detailed bylaw requirements. But Masimo has backed off.

The company said in a statement: 'While the board continues to believe that additional transparency would benefit shareholders, [it] amended the bylaws to eliminate any suggestion that Masimo is seeking to preclude shareholders from nominating directors.'


– According to The Guardian, BP decreased its climate ambitions as it announced that annual profits more than doubled to $28 bn in 2022 following a sharp increase in gas prices linked to the Ukraine war. The company cut its emissions pledge and plans a greater production of oil and gas over the next seven years compared with previous targets. The huge annual profit prompted renewed calls for a toughened windfall tax as oil companies reap the benefits of higher gas prices while many households and businesses struggle to cope with the rise in energy bills.

BP CEO Bernard Looney declined to comment on suggested alterations to the UK's energy windfall tax. He said: 'Our role is to invest, our role is to pay our taxes… and our role is to return our value to our shareholders, who happen to be millions of people, not faceless institutions.'

Looney also announced that BP expected carbon emissions from its oil and gas production to fall by between 20 percent and 30 percent by 2030, when compared with 2019. Its previous target had been a 35 percent-40 percent fall in emissions.


– The Wall Street Journal (paywall) reported that a former Coinbase Global employee pleaded guilty to two counts of conspiracy to commit wire fraud for his role in what prosecutors said was the first cryptocurrency insider-trading case. Ishan Wahi told US District Judge Loretta Preska that he had conspired with others to misappropriate valuable confidential information that he gained from his job at Coinbase. 'I'm very sorry for what I did,' Wahi said in federal court in Manhattan.

Damian Williams, the US attorney for the Southern District of New York, said in a statement that Wahi was the first to plead guilty in an insider-trading case involving the cryptocurrency markets. 'Whether it occurs in the equity markets or the crypto markets, stealing confidential business information for your own personal profit or the profit of others is a serious federal crime,' Williams said.

A lawyer for Wahi declined to comment.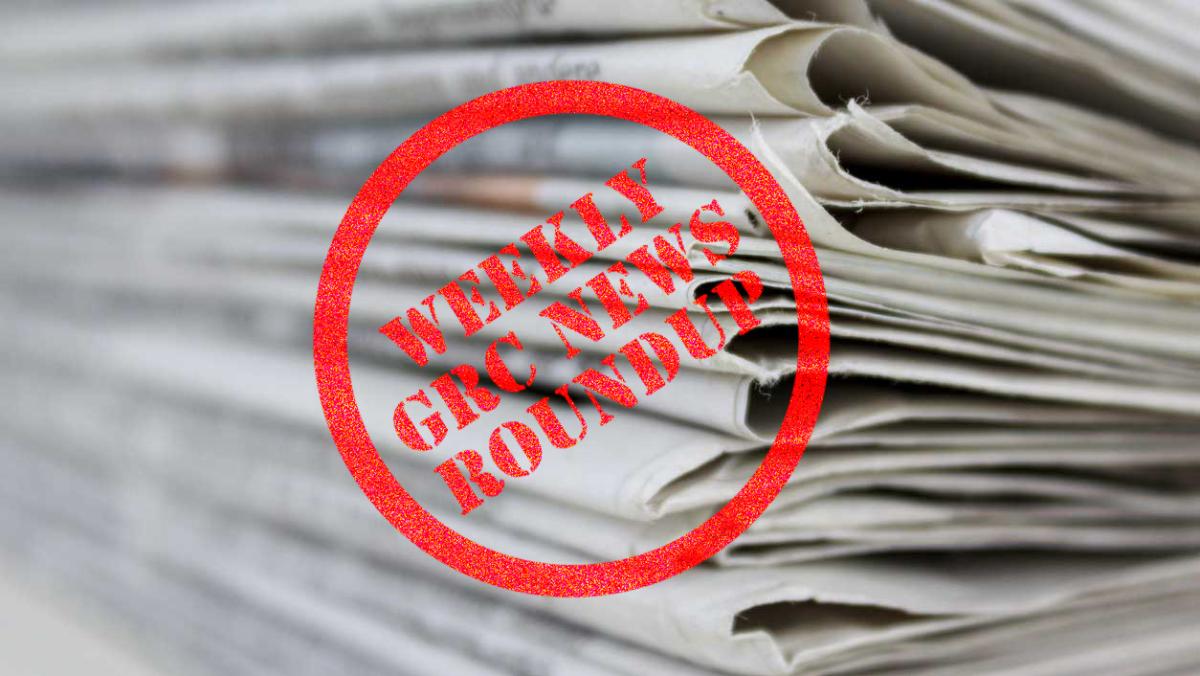 – The American Bar Association (ABA) passed a resolution opposing any legislation that would require lawyers to flag potentially illicit financial activity by their clients, arguing this would violate principles around client confidentiality, the WSJ reported. The resolution, passed by the ABA's policy arm, echoes a position the trade group's president spelled out in letters to congressional leaders last year amid a push by some politicians and anti-corruption groups to pass legislation that would have imposed stringent anti-money-laundering (AML) requirements on attorneys.

The ABA said it backed further education and voluntary guidance on AML procedures to address concerns around the role lawyers may play, sometimes inadvertently, in financial crimes. The ABA is considering changes to its professional conduct rules around vetting clients.


– The SEC's division of examinations announced its 2023 priorities. These include a focus on ESG-related investment advisory services and fund offerings, covering whether funds are operating in the manner described in their disclosures. The division will also assess whether ESG products are appropriately labeled and whether recommendations of such products for retail investors are made in the investors' best interests.

Among other things, the division will examine broker-dealers and registered investment advisers that are using emerging financial technologies or new practices, including technological and online solutions, to meet the demands of compliance and marketing and to service investor accounts.


– CNBC reported that Nelson Peltz ended his proxy fight with Disney after the company unveiled a restructuring plan, cost cuts and 7,000 layoffs. 'Now Disney plans to do everything we wanted it to do,' Peltz said. 'We wish the very best to [Disney CEO] Bob [Iger], this management team and the board. We will be watching. We will be rooting.'

Peltz's Trian Fund Management last month launched a proxy fight with Disney, pushing for Peltz to gain a seat on the board. Peltz criticized Disney's $71 bn acquisition of Fox in 2019 and its succession planning. He also claimed 'weak corporate governance' over the years had eroded shareholder value. Disney is restructuring its business into three divisions and will focus on bringing its streaming business to profitability by 2024. Iger also said he planned to ask the board to approve the reinstatement of its dividend by the end of the calendar year.


– The Guardian reported that the directors of oil company Shell are being personally sued over their climate strategy, which the claimants say is inadequate to meet climate targets and puts the company at risk as the world transitions to clean energy. Environmental lawyers ClientEarth filed the lawsuit against the 11 directors at the high court in England. It is the first case in the world seeking to hold directors liable for failing to properly prepare their company for the net-zero transition, ClientEarth said.

ClientEarth is suing under the UK Companies Act and is supported by a group of large pension funds and other institutional investors. It argues that a global transition to low-carbon energy is inevitable as governments act to end the climate crisis and that Shell's failure to keep pace threatens the company's success and would waste its investors' money on unneeded fossil fuel projects. 'Shell may be making record profits now, but the writing is on the wall for fossil fuels long term,' said ClientEarth lawyer Paul Benson.

A Shell spokesperson said: 'We do not accept ClientEarth's allegations. Our directors have complied with their legal duties and have, at all times, acted in the best interests of the company. We believe our climate targets are aligned with the more ambitious [1.5°C] goal of the Paris agreement. Our shareholders strongly support the progress we are making on our energy-transition strategy, with 80 percent voting in favor of this strategy at our last AGM.'


– According to the WSJ, companies in the S&P 500 added more black women to their boards in 12 months spanning 2021 and 2022 than in any similar period in at least the past 15 years amid efforts to diversify corporate leadership. As of April 30, 2022, 46 of the 395 new directors named since May 1, 2021 – or 12 percent – were black women, according to Spencer Stuart. That figure is up from 2 percent in 2008, when the firm began tracking race and ethnicity among board members. 

The increase in the number of black women directors is being driven by pressure and, in some cases, mandates from state legislators, regulators and investors. In 2021, for example, the SEC approved a Nasdaq listing requirement that companies in coming years must explain publicly if they don't have at least one woman on their board, in addition to a director who is a racial minority or one who self-identifies as LGBTQ+. Some large institutional investors are taking boardroom diversity into account when deciding how much to invest in companies.