This week's governance, compliance and risk-management stories from around the web
– According to The Wall Street Journal (paywall), firms that verify companies' climate data are at odds over who is qualified to perform the work, a key feature of the SEC's proposed requirements for new disclosures on the topic. The SEC has proposed that companies seek independent certification of certain new disclosures, including estimates of greenhouse gas emissions from their operations and from the energy they consume. The assurance requirement would apply to companies with at least $250 mn in publicly traded shares.

Under US securities laws only certified public accountants can audit public companies' financial statements. But under the SEC's proposal, the attestation report could be prepared not only by external auditors but also by other service providers, such as engineering, consulting or certification firms. The Big Four accounting firms are pushing for narrower criteria on who can perform this duty, according to comment letters sent to the SEC. Meanwhile, some non-accounting firms say technical expertise is important and other observers say the market is big enough for both types of firms.


– The WSJ reported that, according to compliance experts, companies must take a multi-pronged approach to adhere to a strict new US law aimed at curbing forced labor in China, taking steps such as sourcing products from other countries and visiting Chinese suppliers for spot checks. The Uyghur Forced Labor Prevention Act, which went into effect last month, gives US Customs and Border Protection the power to block the importing of goods with ties to Xinjiang, the home region of China's Uyghur minority group, because those goods are presumed to be made with forced labor. Companies can in theory rebut that presumption but face a heavy burden to do so.

Compliance experts and companies, particularly those that deal with cotton, tomatoes and solar-panel ingredient polysilicon – Xinjiang exports are explicitly flagged as enforcement targets in the statute – are trying to understand how the law will be enforced in practice. 'A lot of companies are flat-footed right now,' said Brandon Daniels, CEO of Exiger, a risk and compliance software company. 'I don't think they are appropriately and properly prepared.'


– CNN reported that Ben & Jerry's is suing its parent company in an effort to cancel the sale of its business in Israel to a local partner that would continue to distribute its products in the West Bank. The ice cream maker filed a complaint in the US District Court in New York seeking an injunction against Unilever 'to protect the brand and social integrity Ben & Jerry's has spent decades building.'

Ben & Jerry's in July 2021 announced that it would stop selling in the West Bank. That caused a dispute with its distributor in Israel. Unilever tried to resolve the issue with a recent announcement that it had sold Ben & Jerry's Israeli business to the distributor. The decision to sell took the Ben & Jerry's board by surprise, according to its court filing. In its complaint, it noted that its brand values are legally overseen by an independent board of directors under a 2000 agreement with Unilever.

In a statement before the complaint was filed, Unilever acknowledged that 'Ben & Jerry's and its independent board were granted rights to take decisions about its social mission.' But it maintained that the parent company 'reserved primary responsibility for financial and operational decisions, and therefore has the right to enter this arrangement.' In a statement after the complaint was filed, a Unilever spokesperson reiterated that it 'had the right to enter this arrangement.'

'The deal has already closed,' the spokesperson said, adding that it would not comment on pending litigation.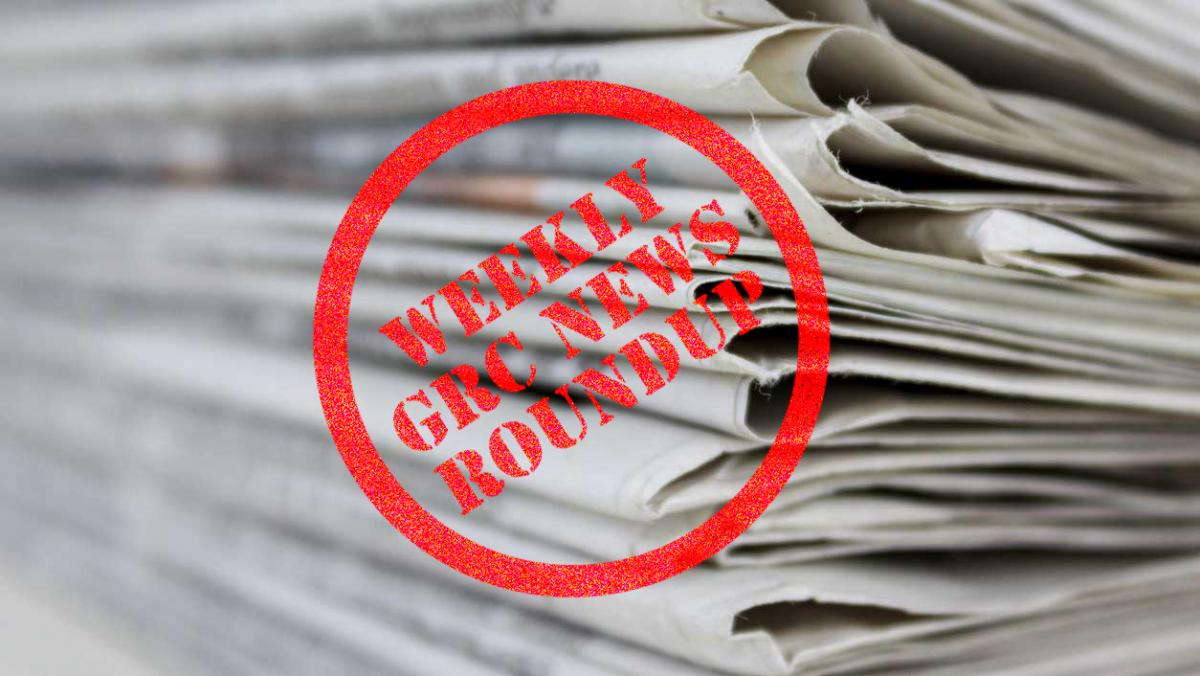 – Reuters reported that, according to new data from Refinitiv, global M&A activity dipped 21 percent to a total of $2.2 tn in the first half of the year compared with the same period in 2021. M&A activity has slowed amid Russia's invasion of Ukraine and growing fears of a future economic recession. According to the data, Sullivan & Cromwell advised on $356 bn worth of announced deals in the first half of 2022, the most by total dollar value of any law firm.

Melissa Sawyer, global head of Sullivan & Cromwell's M&A group, said in a statement that companies are seeing dealmaking benefits 'despite the challenging regulatory environment and the volatility in macro indicators.'


– The US Department of State named Richard Nephew as its co-ordinator on global anti-corruption. The position will integrate and elevate the fight against corruption across all aspects of US diplomacy and foreign assistance, according to the department. Nephew is returning to the department from Columbia University's Center on Global Energy Policy, where he was a senior research scholar. Before his tenure at Columbia, he was most recently deputy special envoy for Iran, principal deputy co-ordinator for sanctions policy at the department and director for Iran on the national security staff.


– The UK's Competition and Markets Authority (CMA) has opened probes into Microsoft Corp's proposed takeover of Activision Blizzard and into Amazon's business practices, the WSJ reported. The CMA said it was investigating whether Microsoft's bid for Activision would reduce competition in the UK.

In a statement, Microsoft vice president and general counsel Lisa Tanzi said the company would co-operate with the investigation and that the merger would benefit both videogame players and the wider industry.

The CMA also said it was investigating whether Amazon unfairly uses its size and data-collection practices to boost its business at the expense of independent merchants that sell on its marketplace. An Amazon spokesperson said it would work closely with the regulator during the investigation and that the company believes it has always worked hard to help small businesses selling on its marketplace to succeed.


– CNBC said that, according to new analysis from non-profit JUST Capital, only companies with perfect or near-to-perfect racial pay equity scores are sharing results. In all, fewer than half (43 percent) of the 100 largest US employers disclose conducting pay equity analyses with a specific focus on race and ethnicity, JUST Capital found. Even fewer companies share the results: just 22 percent of the 100 largest US companies disclose non-white-to-white adjusted pay ratios.

'Companies that aren't disclosing that information potentially just don't feel like they've reached that point where they can tell a good story, and so see too much risk in releasing this data,' said Ashley Marchand Orme, director of corporate equity at JUST Capital.  

Among the 22 companies that disclosed their pay ratios in 2022, JUST Capital found high levels of pay parity, with 13 companies reporting a 1:1 ratio where employees of color receive equal pay to their white colleagues. But JUST Capital stresses that for racial pay equity progress to be made, it can't only be the companies already at parity that choose to share.


– According to Reuters, GameStop Corp's board approved a four-for-one stock split that will make it more affordable for investors to own shares of the video-game retailer at the center of last year's meme stock trading frenzy. Several large US companies have opted for stock splits over the past two years, including Apple, Tesla and Amazon.


– The WSJ reported that Spirit Airlines will again postpone a shareholder vote on a merger with Frontier Group Holdings as the carrier holds deal talks with Frontier and rival suitor Jetblue Airways Corp. The delay to July 15 is the third time Spirit has put off the shareholder referendum on its planned sale to Frontier, which was first announced in February. The vote had initially been scheduled for June 10 but was pushed back to June 30. That vote was called off the evening before the vote and pushed to July 8.

JetBlue CEO Robin Hayes said in a statement on Thursday that his company had been encouraged by its recent discussions with Spirit. Frontier didn't immediately comment on Thursday.