This week's governance, compliance and risk-management stories from around the web
– The Guardian reported that the conservative backlash against US brands seems to have reached new heights over the last few weeks as companies show their support for Pride month and other LGBTQ+ issues. It is part of a broader reaction against corporate involvement in social, environmental or political issues.

Corporate celebration of Pride month has seemed less radical in recent years amid growing criticism that parades and other events celebrating LGBTQ+ rights have become too corporatized. Critics have also pointed out that some of those same businesses fund politicians that oppose LGBTQ+ rights when it suits them. But conservatives have put those sponsorships back in the spotlight.


– In the same vein, The Wall Street Journal (paywall) reported that companies' mentions of environmental and social initiatives during earnings calls have declined sharply in recent quarters, reversing an approach highlighting such efforts in recent years.

CFOs and other executives have significantly quieted down in public settings about their environmental and employee diversity efforts as opposition has grown from an array of sources: investors that want companies to focus on their operations rather than the social good, as well as conservative groups and political leaders who have seized on corporate support of such issues to rally 'anti-woke' constituents.

Executives at US-listed companies mentioned 'environmental, social and governance', 'ESG', 'diversity, equity and inclusion', 'DEI' or 'sustainability' on 575 earnings calls from April 1 to June 5, down 31 percent from the same period last year, according to data from AlphaSense. That is the largest such year-on-year decline and the fifth consecutive quarter of year-on-year drops.


– Illumina said it had accepted the resignation of CEO Francis deSouza, just weeks after activist investor Carl Icahn failed to remove him from the biotech company, according to CNBC. The board is searching for a new CEO and considering both internal and external candidates, according to a release. Charles Dadswell, Illumina's senior vice president and general counsel, will act as CEO in the interim. DeSouza's resignation is effective immediately, but he will stay on in an advisory capacity until July 31.

'It has been the privilege of a lifetime to serve Illumina,' deSouza says in the release. 'We have made great progress together, but I believe we are still at the very beginning of the impact Illumina will have on human health by unlocking the power of the genome.'


– Senate Majority Leader Chuck Schumer, D-New York, hosted the first of three educational sessions about artificial intelligence (AI) as Congress considers how best to regulate the technology, CNBC reported. The session was set to offer a general overview of AI and its current capabilities, Schumer said.

Lawmakers across Congress are trying to learn more about AI and determine what new legislation might be needed to tackle its unique challenges. Hearings about the technology have focused on topics ranging from its effects on intellectual property to human rights.


– Hedge fund firm AREX Capital Management called on Enhabit to put itself up for sale and wants the home health and hospice provider to begin a strategic review, according to a letter seen by Reuters (paywall). Enhabit is interviewing two board directors proposed by AREX but the hedge fund firm wants more radical action taken. 'The board should fully explore the potential delivery of substantial and fair value to shareholders through a sale of the company,' AREX wrote in the letter to Enhabit's CEO and board. 'Compared to the risks and potential rewards inherent in the status quo, a sale is the obvious way to maximize value for all shareholders,' wrote Andrew Rechtschaffen, AREX's managing partner, and James Corcoran, AREX partner.

A representative for Enhabit was not immediately available for comment.


– CNN reported that Greenpeace activists climbed Deutsche Bank's headquarters in Frankfurt and placed a large yellow banner to protest against the climate investment policies of the bank and its asset management company DWS. The action came a day ahead of the AGM of DWS, which is mostly owned by Deutsche Bank and has drawn attention from activists and regulators over allegations it misled investors about 'green' investments. DWS has disputed the claims.

Deutsche Bank said sustainability and climate protection were 'strategic priorities' and that it supports DWS in the development of its sustainability policies and standards. DWS said in a statement that it agreed with Greenpeace that climate change required decisive action but disagreed on 'how to get there'. It said it had recently adopted new policies on dealing with coal companies.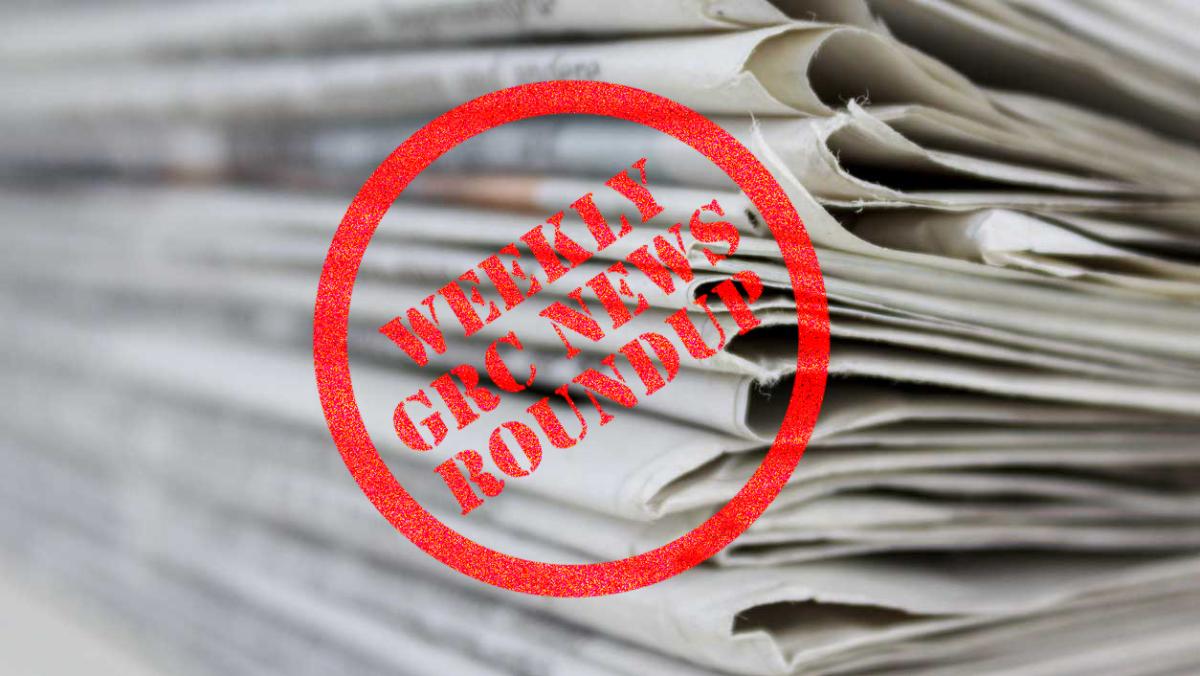 – According to Reuters, SBB shareholders voted to back a resolution granting the Swedish real estate company the right to continue to postpone its monthly dividend in order to free up funds to strengthen its financial position. The SBB board halted payment of dividends in early May and scrapped a planned rights issue. The new mandate enables SBB's board to choose the dates when its dividend will be paid out.

The approval was granted during an extraordinary general meeting and gives the company until its next AGM in 2024 to pay out the full dividend to shareholders.


– The Guardian reported that, according to a new analysis, US power companies have made political donations of at least $215 mn to dark money groups in recent years amid growing concerns about how they wield influence. Such secretive donations to barely regulated non-profit groups have helped utilities increase electricity prices, hamper solar schemes and helped elect sympathetic legislators. Dark money giving to tax-exempt groups is legal, but a number of utilities have faced criticism for doing so.


– According to CNBC, Toyota shareholders voted to retain Akio Toyoda as its chair in a broad endorsement of the company's governance and new electric vehicle strategy. Shareholders also rejected proposals seeking greater disclosures on the company's climate lobbying, while also voting in favor of all 10 proposed members of the board at the AGM.

Japanese companies are facing increased pressure to better engage with shareholders in improving capital efficiency and overall profitability.


– EU lawmakers agreed changes to draft AI rules to include a ban on the use of the technology in biometric surveillance and for generative AI systems such as ChatGPT to disclose AI-generated content, Reuters reported. The amendments to the EU Commission's proposed landmark law aimed at protecting citizens from the dangers of the technology could set up disputes with EU countries opposed to a total ban on AI use in biometric surveillance.

The rapid adoption of Microsoft-backed OpenAI's ChatGPT and other bots has led top AI scientists and company executives to raise the potential risks posed to society. 'While Big Tech companies are sounding the alarm over their own creations, Europe has gone ahead and proposed a concrete response to the risks AI is starting to pose,' said Brando Benifei, co-rapporteur of the bill.

Among other things, EU lawmakers want any company using generative tools to disclose copyrighted material used to train its systems and for companies working on 'high-risk application' to do a fundamental rights impact assessment and evaluate environmental impact.